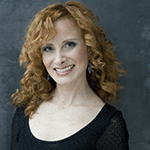 Audiologist and Director, New York Speech and Hearing, New York, NY
Education
BA: Speech and Hearing Sciences, Hofstra University, Hempstead, NY, 1997
MA: Speech-Language Pathology, Hofstra University, Hempstead, NY, 1999
MA: Audiology, Hofstra University, Hempstead, NY, 2001
AuD: Salus University, 2005
Position Statement
I am dedicated and enthusiastic about the future of audiology! For years, audiology was named one of the top promising careers and has become a stronger presence in medical/educational communities. However, there are issues that impact professional expansion and development.
Direct access to audiology services needs aggressive attention. This is a longstanding fight with recently increased risks in the introduction of the HR 2330, which will increase health care costs and marginalize audiology. Efficient care requires direct access; I support pursuing all sociopolitical channels to maximize efforts.
The general and medical community does not always recognize hearing healthcare needs. Public education is important in emphasizing the need for general hearing screenings as part of the physical examination. Increasing public awareness regarding activities that provide a risk to hearing function would also be beneficial to minimize hearing loss and maximize use of hearing conservation practices.
Delivering services effectively, active mentoring of new clinicians to expand the audiology profession, and issues regarding reimbursement are all platforms that need active attention.
We can address these concerns to maximize hearing healthcare and to enable audiology to flourish effectively. I am motivated to possibly represent the needs of audiologists to maximize professional success and outreach.
Areas of Special Interest
Hearing Conservation
Musician
Advocacy
Public Awareness
Education
Practice Management
Honors
Selected as a Future Leader in Audiology, American Academy of Audiology 2010American Speech Hearing Association, Award for Continuing Education, 2005-2006, 2010, 2012
American Academy of Audiology Scholar, 2006, 2009, 2010
Presidential Award, Pennsylvania College of Optometry School of Audiology, 2005
Professional Activities
New York Association of Audiology, Founder and Past Director, 2008; American Academy of Audiology, Member, Political Action Committee, 2011present, Member, BEST Committee, 2011-present, Committee for Learning Labs ow! 2013, Speaker, AudiologyNOW! 2012, 2013.