Academy Opposes Provision Found in House Tax Reform Package
As Congress debated comprehensive tax reform throughout November and early December, the Academy took notice of, and quickly opposed, a provision included in H.R. 1, the Tax Cuts and Jobs Act. This provision would treat a tuition waiver as taxable income which could have significant repercussions for many AuD and PhD students. The Senate's tax reform bill did not contain this same provision, in part due to the notable opposition from many different organizations and individuals. As the House and Senate come together in a conference committee to finalize the tax reform legislation, it is imperative that all Academy members continue to contact their members of Congress using the Academy's Legislative Action Center and ask your representatives to oppose the inclusion of this provision in the final version of tax reform bill.
By way of background, comprehensive tax reform is a major policy interest for Congressional Republicans. After failing to repeal the Affordable Care Act, the necessity to pass a signature piece of legislation early on in President Trump's tenure became a rallying cry for Republicans in Washington. On November 16, the House overwhelmingly passed their tax reform bill. Just two weeks later, the Senate passed their version of comprehensive tax reform. Retiring Senator Bob Corker (R-TN) was the only Republican to vote against the Senate's package-joining a united Democratic caucus in opposition.
The process now moves to a conference committee that will reconcile the differences between the two pieces of legislation. The conferees named by Speaker Paul Ryan (R-WI) and Senate Majority Leader Mitch McConnell (R-KY) include Ways and Means Committee Chairman Kevin Brady (R-TX) and Senate Finance Committee Chairman Orrin Hatch (R-UT), amongst others. Leader Nancy Pelosi (D-CA) and Senate Minority Leader Chuck Schumer (D-NY) also named their conferees, with Ways and Means Committee Ranking Member Richie Neal (D-MA) and Senate Finance Committee Ranking Member Ron Wyden (D-OR) being named with other Democrats. While Democrats will be involved in the conference committee process, it is unlikely that many, if any, of their suggestions, will make it into the final bill. Once the conference committee finishes crafting its legislation, both chambers of Congress will need to vote on the final product. Should it pass both chambers, the legislation will move to President Trump's desk for his signature into law.
Government Shutdown Averted
With the threat of a government shutdown looming, Congress approved a two-week funding bill that will allow lawmakers time to work on other priorities like comprehensive tax reform before securing a budget deal that will fund the government for a more extended period. The Senate approved the bill 81-14 several hours after the House passed it 235-193.
This two-week budget deal expires on December 22nd, setting up a busy two weeks for Congress. Congressional Republicans are pushing to finalize tax reform before government funding runs out. They will also look to fund the government until after the 2018 midterms. Democrats will likely continue to push back on agreeing to a longer-term budget deal unless certain concessions like, funding the Affordable Care Act exchanges or passing legislation that would extend the Deferred Action for Childhood Arrivals (DACA) program are met.
Academy's PAC Concludes Busy 2017
The Academy's Political Action Committee (PAC) has concluded a very busy 2017 by approving expenditures for upcoming events with Rep. Mike Thompson (D-CA) and Chairman Mike Burgess (R-TX). Rep. Thompson is the lead sponsor of the Medicare Telehealth Parity Act and one of the co-chairs of the Congressional Hearing Health Caucus. Chairman Burgess oversees the Health Subcommittee of the powerful Energy and Commerce Committee. This brings the total amount of money spent by the Academy's PAC in the 2017 calendar year to $19,000, an uptick in spending over the 2015-2016 election cycle.
Academy staff also have been attending other events for candidates and members of Congress, political updates, and receptions featuring key members of Congress because of significant contributions to the Democratic Congressional Campaign Committee (DCCC) and the National Republican Campaign Committee (NRCC) that were approved by the PAC Advisory Board. The Academy's PAC plays a crucial role in helping support the campaigns of members of Congress who support hearing healthcare and audiology in general. The Academy's PAC is funded through the contributions from Academy members, and 100 percent of donations go directly to candidates. Please consider donating to allow the PAC to continue to support members of Congress who support the profession.
Please contact associate director of government relations Adam Finkel with any questions about PAC.
Academy Continues Advocacy on Access to Frontline Health Care Act
With student loan relief a significant topic of consideration in Congress, the Academy has increased its lobbying efforts on H.R. 2042, the Access to Frontline Health Care Act, legislation introduced by Rep. Dave Loebsack (D-IA) earlier this year. The Access to Frontline Health Care Act would authorize the Department of Health and Human Services (HHS) to establish a Frontline Providers Loan Repayment Program under which HHS would make student loan repayments in exchange for health professionals providing two years of service in a health care facility serving a frontline scarcity area. Contact your member of Congress and urge them to sign on as a cosponsor of the Access to Frontline Health Care Act by visiting the Academy's Legislative Action Center.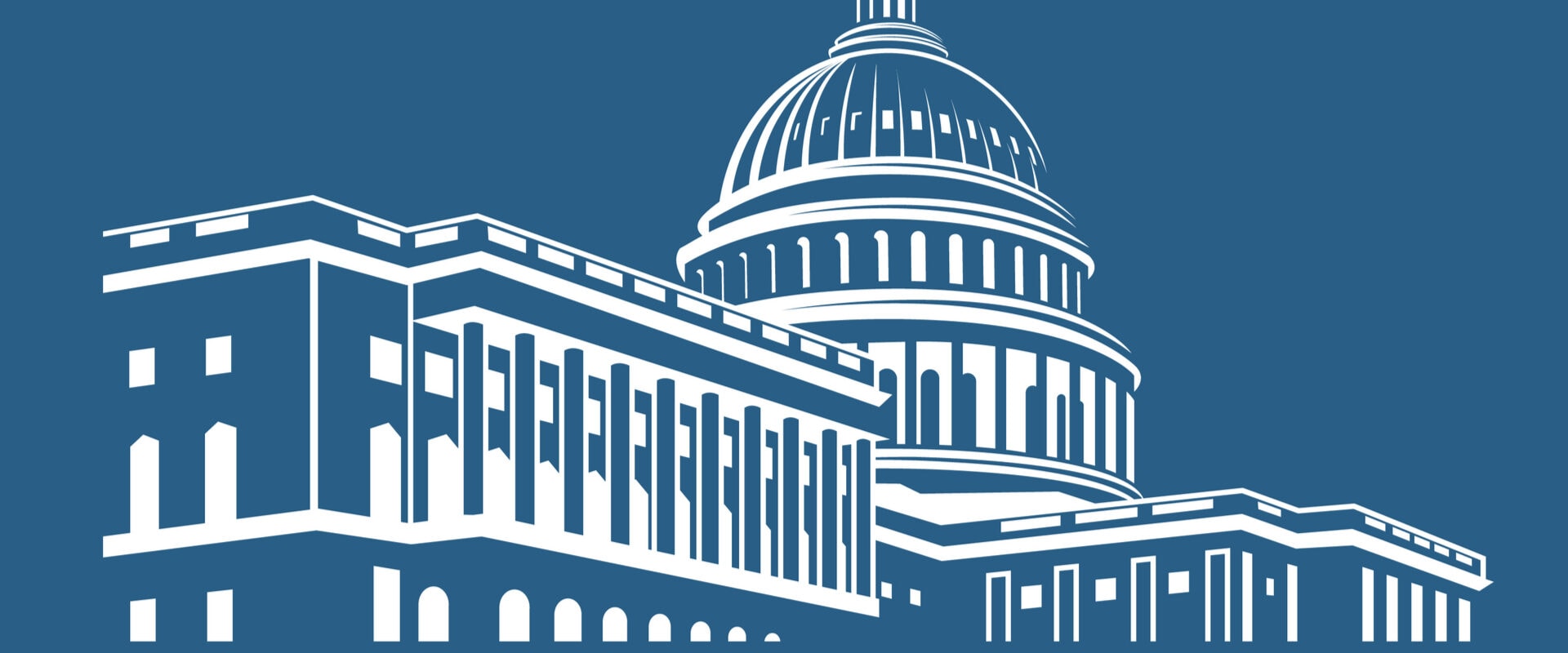 As we previously highlighted, Congress is considering adding new hearing benefits to Medicare. The House of Representatives passed an amended version of the Build Back Better Act (H.R. 5376) that includes several hearing-related provisions that would impact Medicare patients and providers, if ultimately enacted. The bill would add coverage of treatment services provided by audiologists—for…