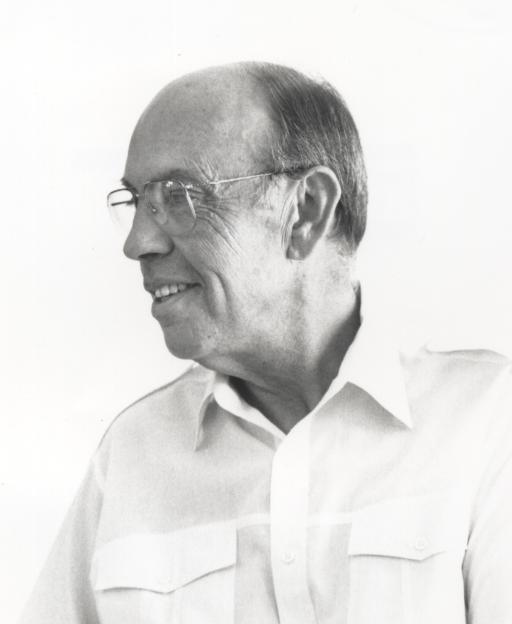 The American Academy of Audiology was saddened to learn that Noel Matkin, PhD, passed away July 4, 2016, at the age of 84. Noel was scientist, teacher, leader, and mentor to many in the profession. Dr. Matkin advanced the discipline of pediatric audiology to new heights, and he was very active in the early days of the Academy, serving on the Board of Representatives (1991-1994) and co-chairing (along with Dr. Susan Jerger) the Academy's fifth annual convention in Phoenix, Arizona. The convention them was "Turning up the Heat", and was our first national meeting in a city-owned convention center.
Noel was born in Liberal, Kansas, on June 4, 1932, to parents Marie and Gene Matkin. Upon graduating from high school, he attended the University of Wichita, majoring in Logopedics (Speech and Hearing Sciences). After graduating as outstanding senior in his department, he joined the United States Air Force to fulfill an ROTC obligation. He was assigned to the 56th Weather Reconnaissance Squadron at Yokota Air Force Base, Japan. During his three year assignment, he and his late wife, Arlene (Marsh), developed a program of speech and hearing services, including a classroom for preschool children with special needs for American children on the base. Before discharge, he and Arlene received a commendation for outstanding community service from the Commander of the Fifth Air Force Wing.
When he returned to the United States, Noel completed both masters and doctoral degrees in Audiology at Northwestern University. Subsequently, his academic career included serving as an associate professor at the University of Connecticut and as a tenured professor at both Northwestern University and the University of Arizona.  In addition, Noel was director of a special unit at the Boys Town National Research Hospital, heading a multidisciplinary team dedicated to the evaluation and habilitation of children with complex communication disorders.
His contributions to the profession were recognized by three national organizations when he received Honors from the American Speech and Hearing Association, the outstanding clinical teaching award from the American Academy of Audiology (2000) and the Fred Berg Award from the Educational Audiology Association for lifelong dedication to hearing-impaired children and their families.
Apart from his dedication to an academic career, he was a committed member of his community in Tucson, Arizona, serving on the board of a variety of nonprofit organizations.  In 2002, Noel received the state activist award from the Arizona Human Rights Fund and he served as Co-chair of the City of Tucson Commission on GLBT Issues when the domestic partner registry was established in 2003.  In 2008, Noel received Wingspan's Godat Award for long term contributions to the community. Most recently, in 2016, Noel was recognized for his contributions to the community in Southern Arizona, and was awarded the inaugural Civic Leadership Award from the Community Foundation for Southern Arizona.
Noel was preceded in death by his wife, Arlene (1983); his son, Jon Christopher (1985), and a step-sister, Margo Riddles (2012). He is survived by his daughter and husband, Cynthia and Michael Lazarz, and three much loved grandchildren: Evan and wife Tara as well as great-grandson Dean; Andrew and wife Danielle and Kerry. He is also survived by his domestic partner, Dr. James Sincox.
A Memorial Service celebrating his life will be held at St. Philips in the Hills Episcopal Church in Tucson, Arizona, on Saturday, July 30, 2016 at 4:00 p.m. A reception will follow the service in the Murphey Gallery. In lieu of flowers, memorial contributions to either the Matkin/Sincox endowment at the Community Foundation for Southern Arizona (2250 East Broadway Boulevard Tucson, Arizona 85719-6014) or the Noel D. Matkin Scholarship, Wichita State University Foundation (1845 Fairmount Wichita Street, Kansas 67260-0002) are appreciated.
Noel enhanced the lives of all who were fortunate enough to meet him, and he will be dearly missed.
The Academy was saddened to learn of the passing of Marjorie Jung, MS, a lifetime member of the Academy, and clinical audiologist known for her work in pediatric audiology. During her career, Ms. Jung authored several papers about otoacoustic emissions in children, developed videos of best practices for hearing testing in newborns, and was at…