Best Practices Pavilion—Hearing Accessibility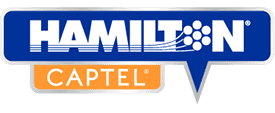 Accessibility and inclusion is a key theme of this year's conference. At the HearTECH Expo, you will experience the Hearing Accessibility Pavilion focusing on education and hands-on demonstration of products to optimize patient communication in daily life and support equal access for individuals with hearing loss.
The pavilion will provide you with opportunities to learn and test the latest strategies, technologies, and solutions for hearing accessibility, all of which will enhance the value you deliver to your patients and setting your practice apart from others.
What you learn can also be applied at other meetings you may attend and in educating other professionals you interact with so they, too, can support inclusion and accessibility. The Hearing Accessibility Pavilion is an important part of your conference experience so be sure to stop by!
Pavilion Hours
Thursday, April 20, 1:00–4:00 pm
Friday, April 21, 10:00 am–12:00 pm
A coffee station will be provided in the Pavilion on Thursday, April 20, 1:00-2:00 pm and Friday, April 21, 10:30-11:30 am. Please be advised that coffee will be made available until it runs out, which may occur before the full hour concludes.
Pavilion Exhibitors
Bluetooth SIG
CaptionCall
Hamilton CapTel
Hearing Loss Association of America – Get in the Hearing Loop
Nagish
Roger by Phonak
Oticon, Inc.