Educational sessions at AAA 2024+HearTECH Expo are designed to provide attendees with a range of opportunities to learn best practices and up-to-date trends and strategies that focus on elevating patient care through evidence-based practice as well as scientific enrichment, career development, and professional networking.
Below, you will find information about Featured Sessions and Grand Round presentations, Discussion Forums, a New! Professional Development Series, as well as Wednesday-only Learning Labs, and more.
All sessions below include CEUs, except the Student Academy of Audiology Conference.
Learning Labs ($)
Wednesday-only, in-depth, cutting-edge information on hot topic areas designed to be interactive, these 3.5 hour learning labs will offer you hands-on exercises with appropriate clinical practices.
Presented by leaders in the field of audiology and/or associated professions, these sessions are offered at an additional cost of $100 to your conference registration ($150 for non-members). Seating is limited and is first-come, first-serve, so be sure to secure your spot as soon as registration opens on November 7 for Academy members. All Learning Labs SOLD OUT in 2023, so don't delay!
Featured Sessions and Grand Rounds
These 90-minute sessions are a popular staple of the AAA Annual Conference and focus on contemporary topics presented by leaders in the field of audiology, hearing science, and related professional areas. The Program Committee invites presenters for these sessions based on their expertise in given topic areas.
Grand Rounds
Adult Diagnostics
Thursday, April 18, 8:15–9:45 am
Moderated by Jodi Baxter, AuD
Amplification
Friday, April 19, 7:45–9:15 am
Moderated by David Jedlicka, AuD
Cochlear Implants
Thursday, April 18, 4:30–6:00 pm
Moderated by Camille Dunn, AuD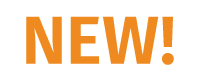 Older Adults
Friday, April 19, 2:15–3:45 pm
Moderated by Barbara Weinstein, PhD
Pediatrics
Saturday, April 20, 8:00–9:30 am
Moderated by Kaitlyn Kennedy, AuD
Vestibular
Friday, April 19, 4:15–5:45 pm
Moderated by Chizuko Tamaki, AuD, PhD
Learning Modules, Mini Modules, and Research Podiums
In addition to our invited featured sessions, grand rounds, and learning labs, we will feature more than 100 submitted presentations for a comprehensive educational overview.
Session categories will include Academic Education, Adult Diagnostic, Amplification and Assistive Devices, Career/Personal Development, Clinical/Preceptor Education, Electro/physiology, Geriatric, Hearing Loss Prevention, Implantable Hearing Devices, Legal/Ethical/Professional Issues, Neuro-Audiology, Pediatric, Practice Management, (Re) habilitation and Counseling, Research, Tinnitus and Hypercusis, and Vestibular.  More details will be unveiled soon and be on the lookout for the release of our Online Conference Planner in early 2024.
Beyond the Booth Series: A Blueprint for Career Growth and Leadership Development
Wednesday, April 17, 10:30 am–2:45 pm
You spoke, we listened! Through recent Academy membership feedback and AAA Annual Conference survey results, the Academy, your professional home, has heard you loud and clear. You've told us you want, and need, training to help you in your professional and/or leadership development and growth…particularly those of you that are newer to the profession and are seeking strategies and advice for advancing your career. To address this need, the Academy is hosting a series of professional development education on Wednesday at AAA 2024 in Atlanta called "Beyond the Booth." This will be followed by online learning throughout the year on eAudiology.
Advancing Research in Audiology: A Collaborative Session
Thursday, April 18, 1:00–2:00 pm
This session will feature invited guests discussing select research priorities and grant opportunities, for individual research and clinical-academic partnerships. Large group and small table discussions will be relevant to both the seasoned researcher and the audiologist who is just getting started in research.
Discussion Forums
Thursday, April 18, 3:00–4:00 pm
Amplification
Moderated by Erin Picou, AuD, PhD
Vestibular
Moderated by Jamie Bogle, AuD
Friday, April 19, 2:15–3:15 pm
Pediatrics
Moderated by Shelley Moats, AuD
Practice Management
Moderated by Lana Joseph-Ford, AuD
Discussion Forums are innovative and collaborative sessions that will further engage attendees to build connections and share best practices. Think of the Discussion Forums as specialty group rooms that are led by one session moderator and appeal to those attendees who are interested in discussing broad-based issues with like-minded professionals in the area of pediatrics, practice management, vestibular, and amplification.
Attendees will sit at round tables of eight or 10 and the session moderator will open the session by posing several questions/guided talking points for the tables to consider and discuss. After approximately 45-minutes, the moderator will close the session and call on volunteers at tables to share what was discussed at their tables and what solutions they came up with based on the questions posed at the beginning of the session. Although the main subject matter to be discussed is led/guided by the session moderator at the top of the session, the best practices and solutions shared at the table come down to you! The moderator will be available throughout the session to help tables as needed. CEUs will be earned for attending a Discussion Forum.
A Diversity, Equity, Inclusion, and Belonging (DEIB) Workshop:
Current Issues
Friday, April 19, 1:00–2:00 pm
The DEIB Committee is providing a collaborative opportunity and networking session for audiologists to come together to identify current issues and challenges to a culture of inclusiveness in audiology.  The session will include an introduction of select topics with brief presentations, as well as large and small group discussions. The workshop will conclude with simulations of potential situations involving microaggressions that preceptors, students, and clinicians may experience along with how to address these situations in a safe and respectful manner for all parties involved.

Clinical Education Forum—Say the Words Plain: Health Literacy in and out of the Audiology Clinic
Saturday, April 20, 8:30–10:30 am
A growing body of evidence demonstrates poor health literacy leads to poor health outcomes. Patients must comprehend provided information to take action on their health.

The Academic and Clinical Education Resources (ACER) Committee offers an engaging forum showcasing health literacy techniques to support student learning and enhance audiology practice. The first part will feature presentations of critical content and key resources, and in the second part, the audience will jump into exercises and games to practice strategies for removing jargon from practice, simplifying material, and guiding instruction for in-clinic and after-care. Come try ACER Health Literacy Taboo and other fun activities!
Student Academy of Audiology (SAA) Conference ($)
Sponsored by Starkey.
Scheduled for Wednesday, April 17, the SAA Conference provides in-depth and hands-on education and experiences to supplement audiology program curriculum offered across the nation.  Open to undergraduate associates and graduate students only, there is an additional registration fee to attend the SAA Conference of $45.