The American Academy of Audiology Foundation's mission is to promote philanthropy in support of public awareness, research, and education in audiology and hearing and balance science.
Offering a variety of scholarships to students pursuing degrees in audiology is one way in which the Foundation fulfills its mission to support education. The Foundation is pleased to announce the recipients of its scholarship programs in 2022.
Here are few of the reactions from out latest winners!
Judith Blumsack Scholarship
The Judith Blumsack Scholarship is awarded to a student who demonstrates outstanding clinical skills and who shows promise in terms of clinical research and service to the professional community and/or the community at large. Dr. Blumsack was on the faculty at Auburn University and a former member of the AAA Foundation Board of Trustees. She retired in 2014, at which time students, colleagues, family, and friends came together to create a $500 scholarship in her name.
Congratulations to
Emily Roznowski, University of Wisconsin
Sadanand Singh Memorial Scholarship
The Sadanand Singh Memorial Scholarship is awarded to a minority and/or international student who shows exceptional promise in audiology research. The scholarship was established to honor Dr. Sadanand Singh, an educator, scientist, publisher, and philanthropist, to celebrate his dedication to research and the next generation of hearing scientists.
Congratulations to
Shade Kirjava, University of California, Irvine
Continued Achievement Scholarships
The Continued Achievement Scholarships, sponsored by AudiologyOnline, are awarded to students who show exceptional promise in providing outstanding patient care as clinical audiologists. This scholarship program provides a $2,000 award for two students each year.
Congratulations to
Megan Dorfler, University of Iowa
Kaley Graves, University of Illinois at Urbana-Champaign
Empowering Students Scholarships
The Empowering Students Scholarship Program, generously sponsored by Oticon, Inc., provides six $5,000 scholarships to students who show exceptional promise as clinical audiologists. Oticon, Inc. designates up to $20,000 of the available funds for Black/African-American students.
Congratulations to
Kristine Bowdrie, Ohio State University
Daria Collins, The Graduate Center, City of University of New York
Talia Glenn, California State University, Sacramento
Kaley Graves, University of Illinois, Urbana-Champaign
Sarah Kingsbury, University of Iowa
Stephanie Ortega, University of North Carolina, Chapel Hill
Jerry Northern Scholarship in Pediatric Audiology
2022 Jerry Northern Scholarships in Pediatric Audiology, awarded to students who show exceptional promise as clinical audiologists with a focus on the specialty of pediatric audiology.
The recipients each received a $10,000 scholarship and a $500 travel stipend to attend the Academy's annual conference. We look forward to acknowledging these outstanding students at AAA 2023+HearTECH Expo in Seattle, Washington.
Congratulations to
Izabela Jamsek, Ohio State University
Madeline Osborne, University of Minnesota
Kathryn Sobon, University of North Carolina, Chapel Hill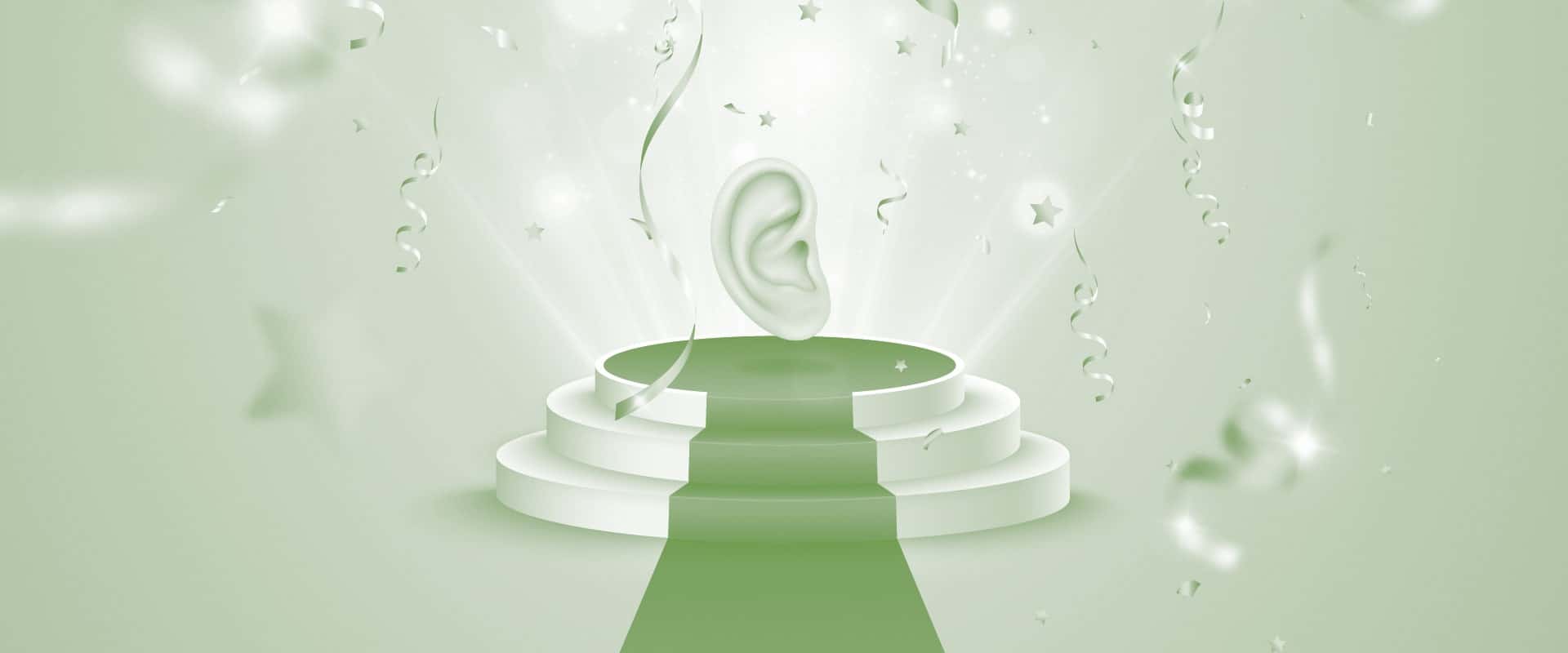 The American Academy of Audiology's Foundation is pleased to announce the recipients of the 2023 Jerry Northern Scholarships in Pediatric Audiology, awarded to students who show exceptional promise as clinical audiologists with a focus on the specialty of pediatric audiology. "I am so proud and pleased with this opportunity to support audiology pediatric-oriented students. This…