That's a Wrap
The 2022 Academy Research Conference (ARC) (refreshment break sponsored by Phonak) and the 2022 Student Academy of Audiology (SAA) Conference (sponsored by Starkey) have wrapped for this year, with outstanding attendance and participation. Check out the carousel below to see photos from the event, and share any photos you took on social media with us!
First Timer?
Program Chair Wafaa Kaf, PhD, spoke with first-time attendees of AAA 2022+HearTECH Expo and highlighted what's unique about the St. Louis experience. After two years of not getting to come together at the AAA Annual Conference, it was great to see new faces and make connections with future regular attendees.
Celebrate Audiology!
To kick off the opening evening of the HearTECH Expo, attendees and Academy leadership gathered in the expo hall tonight for Celebrate Audiology. All were able to mingle with industry representatives and enjoy the food and open bar available. Presentations will be happening in the HearTECH Hub through Friday, so get your first looks in the hall tonight and tomorrow morning!
Sponsored by Hamilton® CapTel®.
Review the HearTECH Expo presentations in the Online Conference Planner.
Attendees Assemble
The General Assembly will launch at 8:00 am tomorrow with our keynote speaker, Paul Smith, presenting How the Stories We Tell Can Impact and Elevate Our Profession. Paul Smith is a best-selling author, business storytelling coach, principal of thoughtLEADERS LLC, and managing director of Story Makers, LLC. Learn more about our keynote here. Attendees earn 0.1 CEUs for attending, see you there!
Sponsored by Amplifon.
Show Us What You've Got!
If you took any photos today and wish to share them on social media, please tag us @theamericanacademyofaudiology (Facebook) or @AcademyofAuD (Twitter and Instagram). Or, if you're not comfortable with social media but still want to share your snapshots with us, please email them to newsletter@audiology.org.
Scroll through the gallery to see photos from today.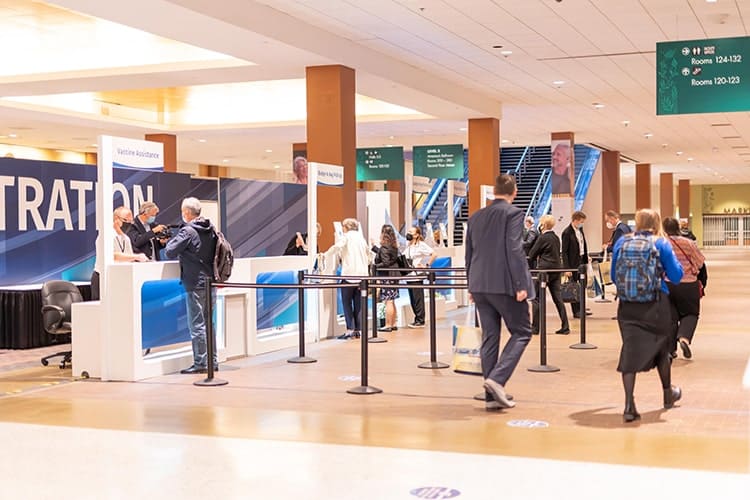 Are you a recognized expert in advanced clinical topics? Have you recently conducted research leading to results that need to be shared on a global scale? Is it finally time to release your proven best practices to the current and future generations of audiologists? Then click the button below to go to the Call for…