2020 Jerry Northern Scholarship in Pediatric Audiology Winner
How did you hear about the scholarship opportunity?
I was made aware of this scholarship opportunity through the Student Academy of Audiology (SAA) channels and through the Academy Foundation Facebook page. Pretty immediately, I also started hearing about it from colleagues inside and outside our departments.
---
Who was the first person you told after you found out you were a scholarship awardee, and how did they respond?
One afternoon during the semester, I had a missed call on my phone and a message to return a call to a colleague at the Children's Hospital of Philadelphia (who I did not know was involved with the scholarship committee).
Before I could return the call, my advisor Dr. Elizabeth Walker had also called trying to find me and I think she suspected. The constant harried status of PhD life being what it is, I did not put two and two together right until the phone rang again and I was connected to Dr. Jerry Northern.
It was an immense honor to hear from him and know that he had read my materials and knew about my experiences and goals in pediatric audiologists. I am still so excited for the day we can meet in person at a future AAA Annual Conference.
---
If you could do one thing, leave one mark in the audiology profession, what would it be?
The Joint Committee on Infant Hearing (JCIH) position statement has been such a formative part of my training and in how I index different stages of early hearing loss detection and intervention.
I think about our work as being so tuned in to this body of constantly evolving and improving evidence and the JCIH is just one tangible example of that. Practicing benchmark-level care (and teaching benchmark-level care to new audiologists) helps guarantee that we're going to find even edge cases of congenital hearing loss. If one day I was able to be a part of that process in any way I could retire as a happy audiologist.
---
Tell us about a teacher/mentor who made an impact on you or set you on your present path.   
During my AuD training, I spent time in the clinic and in the classroom with Dr. Lenore Holte, who had been integral in the development of our state's Early Hearing Detection and Intervention (EHDI) program. Watching her thread the needle among high-level research, public health consulting and advocacy, and hands-on clinical practice made me really start to think about how a career like that would be satisfying.
She had this academic side where she met challenges and developed new programs and had the opportunity to stay in the clinic and fill a tangible need in our community. When I came back for my PhD, she has been kind enough to serve on my dissertation committee from retirement and I know that my work is better for her perspective and advice.
---
What aspect of audiology are you most interested in?
I am particularly interested in EHDI programs and in the small, provider-centered factors that improve outcomes for children who are Deaf/hard of hearing. There is so much about our patients' lives that are outside our control, but I am fascinated by the small steps that we take as clinicians that lead patients down Path A versus Path B.
My dissertation looked at using the speech intelligibility during parent counseling to describe hearing loss and the benefits of amplification, and I think that is emblematic of my broader interest in pediatric audiology—small behavioral changes by the audiologists to help move parents toward intervention.
---
What is your ultimate career goal as you envision it today?
Following my dissertation defense in March 2021, I am moving into a clinical leadership role at the University of North Carolina Medical Center. I am looking forward to diving into this opportunity and settling in to grow roots. Some of my clinical work and previous research training have kind of felt like they were setting the table for everything that is to come. I would say my ultimate career goal is to be part of the generation of providers and researchers that carry on delivering the promise of universal newborn hearing screening and early identification programs—that early hearing loss does not have to stand between children and developing language.
---
Interested in learning more about the Jerry Northern Scholarship in Pediatric Audiology? Applications for 2021 are being accepted through May 31, 2021.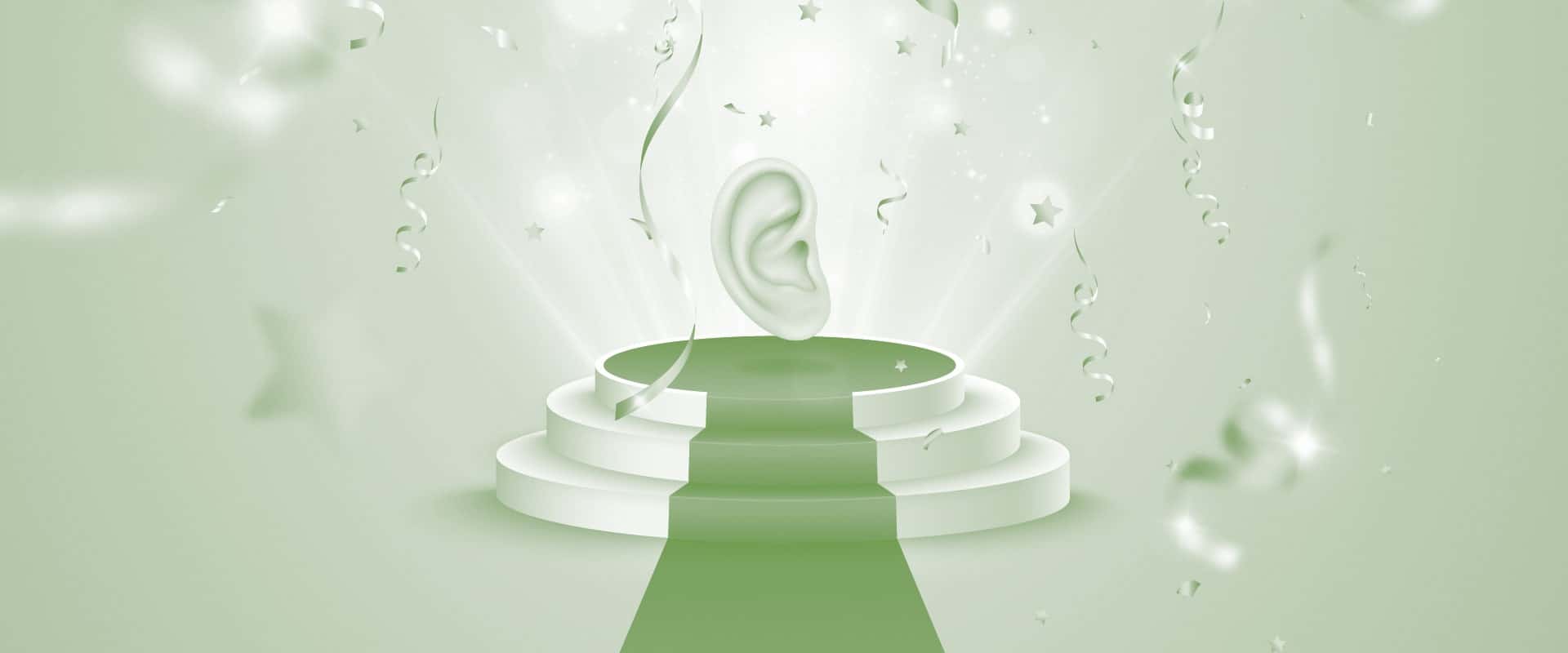 The American Academy of Audiology's Foundation is pleased to announce the recipients of the 2023 Jerry Northern Scholarships in Pediatric Audiology, awarded to students who show exceptional promise as clinical audiologists with a focus on the specialty of pediatric audiology. "I am so proud and pleased with this opportunity to support audiology pediatric-oriented students. This…