Touching Tribute
This morning at the Marion Downs Lecture in Pediatric Audiology, Jerry Northern, PhD, did a heartwarming tribute to Marion Downs, after whom this lecture is named. A pioneer in the field of pediatric audiology, we honor her not only in name, but to ensure that her work and legacy is continued on.
The popularity of the topic, Bias, Equity, and Early Childhood Development and the presenter Arie Nettles, PhD, was obvious with a full house of attendees. Thank you to the Oticon Foundation for their continued support of this lecture series.
Anyone Who's Anyone Is Here
Even though the session list was stacked and the schedule full, presenters have had bursting, attentive audiences with some of our more popular sessions reaching more 200 people!
We also hope that everyone is happy with their glamour shots at the Professional Headshot Studio, sponsored ReSound. We're excited to report we took more than 400 photos, and look forward to seeing them on your professional collateral, business cards and in the Find and Audiologist Directory.
Expo activities including the Caricature Corner and the Handwriting Analysis Lab had a couple hundred takers each, check out the photos below to get in on the fun.
Seat, Saved
We will be ready for any and all Academy members (professional and student) tomorrow morning at 7:00 am in room 275 for the Membership Meeting. The meeting will include a brief message from the president, followed by the secretary/treasurer, and then an open forum.
Scroll through today's photos.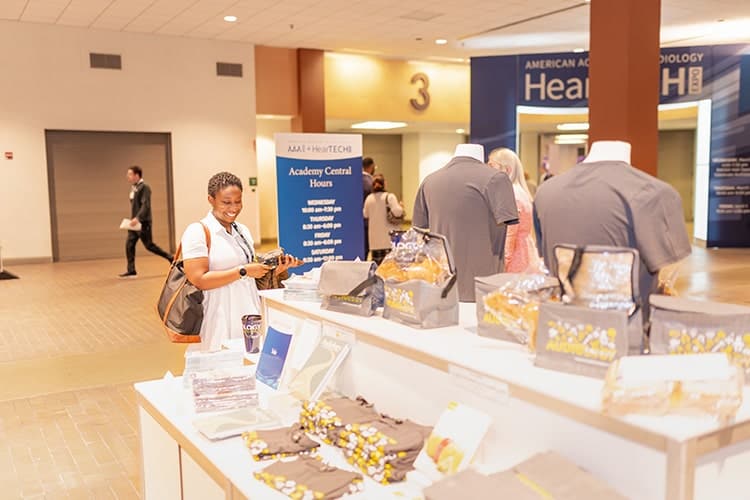 Are you a recognized expert in advanced clinical topics? Have you recently conducted research leading to results that need to be shared on a global scale? Is it finally time to release your proven best practices to the current and future generations of audiologists? Then click the button below to go to the Call for…