End of the Line
The HearTECH Tour raffle prize drawing will take place today at 2:30, so make sure to get your tickets in no later than 2:15. Drop-off will be at the runway (booth #1221) with the prizes you're most interested in. Winners will be notified via email after the conference.
Updating…
There are more than 20 remaining industry updates to attend today, with presentations from multiple industries and partners. All sessions are held in the expo hall along the back wall, in the industry update rooms. You can check out the sessions in the conference app or check out the Online Conference Planner for more.
Know Before You Go
If you're attending Audiology's Night Out at the Biergarten at Anheuser-Busch, you can start taking the shuttle to the event in the Washington Lobby of the convention center at 6:30 pm tonight. We look forward to seeing you all there, enjoy the drinks and food, DJ, and the clydesdales!
Sponsored by Amplifon.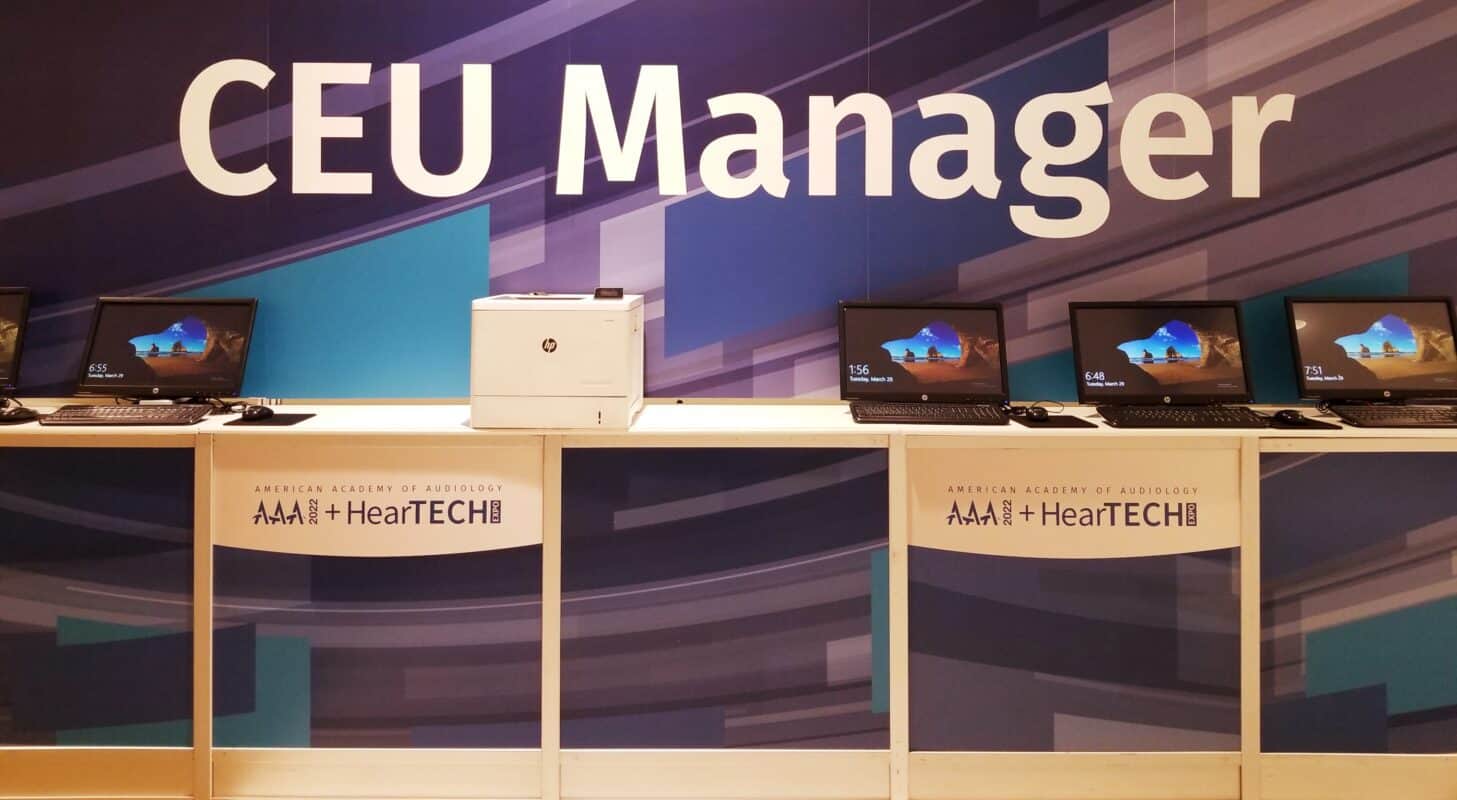 If you're earning CEUs here at the conference, make sure to enter them into CEU manager on-site, or, online by April 17. You can also purchase the conference session recording package at the registration desk at a discounted rate.

Are you a recognized expert in advanced clinical topics? Have you recently conducted research leading to results that need to be shared on a global scale? Is it finally time to release your proven best practices to the current and future generations of audiologists? Then click the button below to go to the Call for…