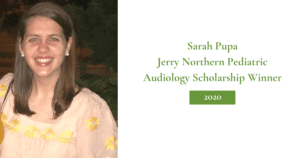 2020 Jerry Northern Scholarship in Pediatric Audiology Winner
How did you hear about the scholarship opportunity?
Dr. Catherine Palmer, director of the audiology program at the University of Pittsburgh, spoke to us about the Jerry Northern Pediatric Audiology Scholarship opportunity in one of our courses! She said it was a new opportunity that American Academy of Audiology Foundation (AAAF) was offering for students specifically interested in pediatric audiology. She then directed us to the website and encouraged those of us interested in pediatric audiology to apply for this scholarship award.
---
What made you decide to apply?
I decided to apply for the Jerry Northern Pediatric Audiology Scholarship because my passion in audiology has always been to serve children with hearing loss. I have always wanted to work with pediatric patients, even before starting my graduate degree.
I worked at a summer camp in North Carolina (YMCA Camp Cheerio) for many summers and that is what made me so interested in working with children. It was there that I met many children with hearing loss who wore hearing aids and cochlear implants and made me want to go into the field of pediatric audiology.
Dr. Catherine Palmer encouraged those of us interested in pediatric audiology to apply for this scholarship during one of our classes. She spoke about how Dr. Jerry Northern graciously donated the money for the scholarship specifically for students who are interested in pediatric audiology and how excited he was that he could recognize these students for their dedication and passion to this specialty in audiology.
---
Who was the first person you told after you found out you were a scholarship awardee, and how did they respond?
When I found out that I was a scholarship recipient, I was in the clinic for my externship. I saw at lunchtime that I had a missed call and voicemail from someone at the AAAF. When I listened to the voicemail and found out that I had been selected as a scholarship recipient, I could not believe it, was in total shock, and I immediately called my parents to tell them the amazing news.
They were so excited and proud of me, as they always encourage me to apply for scholarships because they have such confidence in my abilities as a student and future pediatric clinician. They are the most supportive parents I could ever ask for and they were so happy that I was selected for this scholarship due to my passion and dedication to the area of pediatric audiology.
---
How has receiving this scholarship changed your education?
This scholarship has changed my education in that I was able to meet with Dr. Jerry Northern and the scholarship selection committee via Zoom to congratulate me on being a scholarship recipient and to hear about how much Dr. Northern wants to support students and cares about the future of pediatric audiology.
He told me that he created this scholarship for students just like myself who have this passion and dedication to serve children with hearing loss. Dr. Northern also told me he loves the fact that pediatric audiologists have a strong sense of calling and a willingness to work in the realm of public service where one is self-fulfilled from benefiting others. Those words have stuck with me as I finish my externship and continue to serve these children and families daily. Part of my scholarship award is receiving a stipend to attend the AAA Annual Conference, and I will hopefully meet Dr. Northern in person at AAA 2022 in St. Louis, Missouri!
---
What aspect of audiology are you most interested in?
The aspect of audiology I am most interested in is diagnostic audiology. I find this area of audiology the most interesting because I love working with children with more complex medical backgrounds and special needs. These children often have complex medical histories with lots of puzzle pieces that need to be put together to look at them as a whole patient.
These patients often also have more unique hearing losses that can fluctuate or be difficult to determine the etiology behind them. I love helping the families of these patients be able to put all the puzzle pieces together to plan their care so that their child can reach their best possible outcomes, allowing them to thrive and succeed throughout their lives.
---
Tell us a fun fact about yourself. 
A fun fact about myself is throughout high school and college, I spent a lot of time volunteering at the Karen Beasley Sea Turtle Rescue and Rehabilitation Center on Topsail Island in North Carolina because I love sea turtles!
---
What is your ultimate career goal as you envision it today?
During my Leadership Education in Neurodevelopmental Disabilities and Related Disorders (LEND) traineeship, it became clear to me there is a need in the field of audiology for professionals who want to serve children and young adults with complex medical needs, multiple disabilities, and grave complicated illnesses. Throughout this year completing my externship, my desire has deepened to serve this population of patients who a lot of the time cannot speak for themselves.
It is such an amazing feeling being able to impact children's lives daily. We mean so much to these families along their journeys when their children are diagnosed with hearing loss so young. We are there to be the family's support system and answer all their questions as it can be such a scary process to enter. I aspire to work on an interdisciplinary team of professionals who collaborate to support and advocate for these children and families on their paths of care.
---
Interested in learning more about the Jerry Northern Scholarship in Pediatric Audiology? Applications for 2021 are being accepted through May 31, 2021.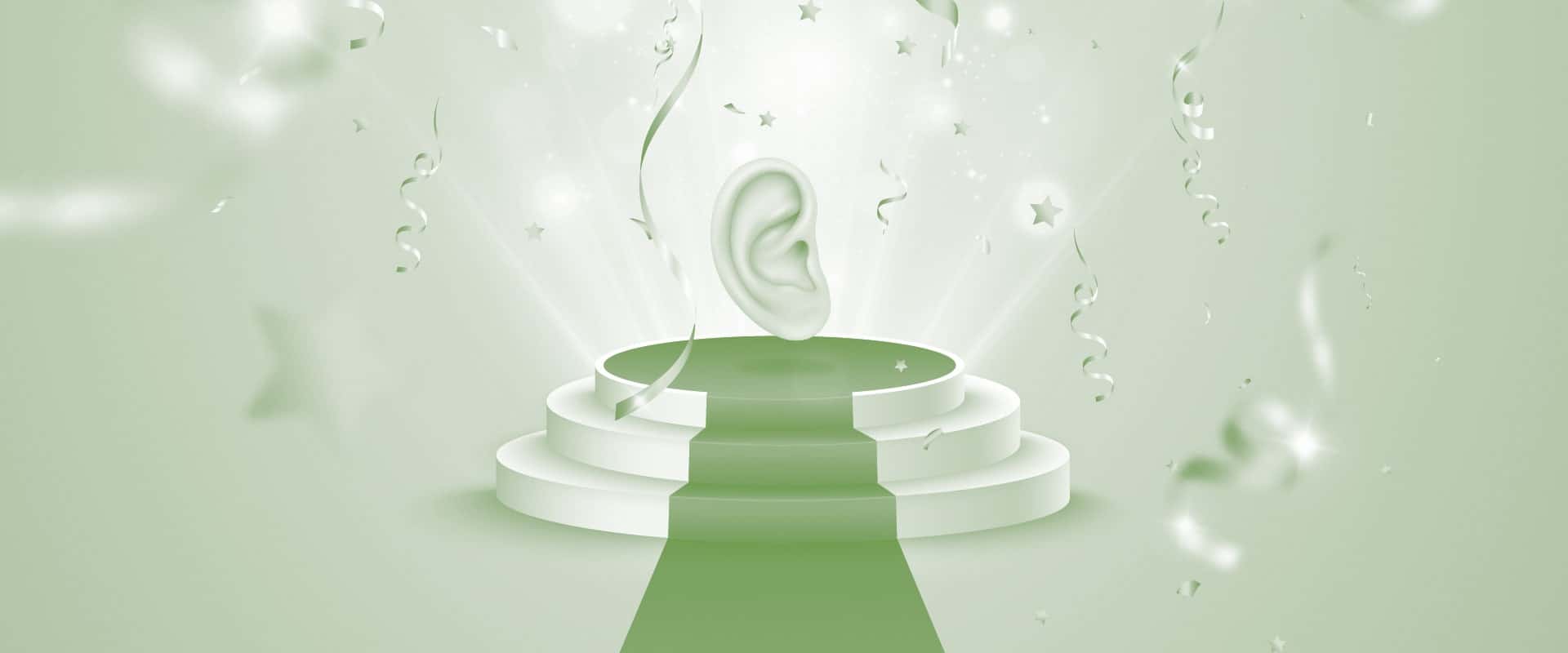 The American Academy of Audiology's Foundation is pleased to announce the recipients of the 2023 Jerry Northern Scholarships in Pediatric Audiology, awarded to students who show exceptional promise as clinical audiologists with a focus on the specialty of pediatric audiology. "I am so proud and pleased with this opportunity to support audiology pediatric-oriented students. This…