Cochlear Implant Specialty Certification®
Obtaining a Cochlear Implant Specialty Certification® (CISC) means that an audiologist has acquired specialized knowledge in the field of cochlear implants and has demonstrated a high level of knowledge in this specialty area.
The CISC testifies to an audiologist's expertise in cochlear implants and demonstrates to colleagues, other health care providers, patients, and employers that he or she has acquired a high level of knowledge in the field of CI audiology, including expectations, surgical considerations, device operation, and rehabilitation.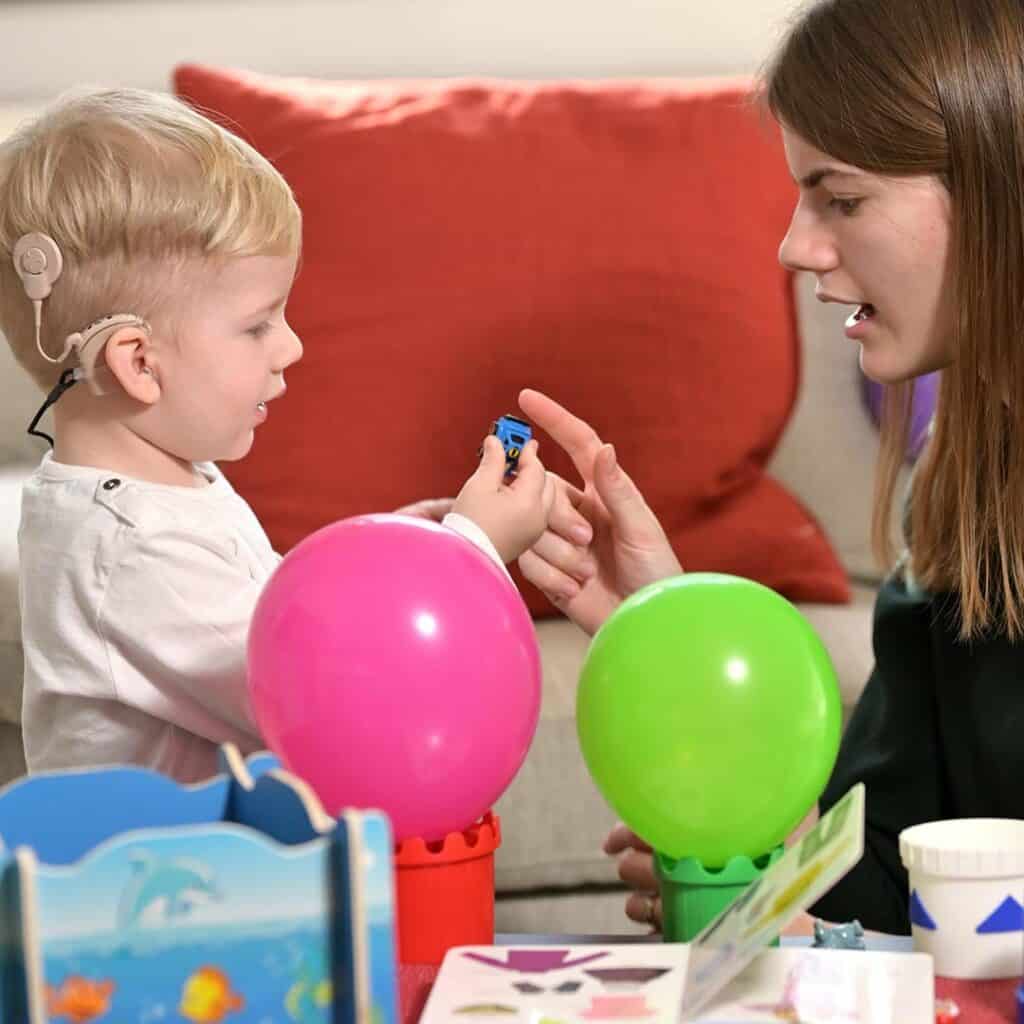 While a certification is not a guarantee of any particular skill or competency, an audiologist holding specialty certification has demonstrated the ability to pass a rigorous examination and has practiced in the field of audiology for a minimum number of years.
Specialty certification is voluntary and is not tied to any other certification. Specialty certification is offered by the ABA without the requirement for membership in any professional organization. Specialty certification may be obtained independent of any other certification.
Administration of the  CISC exam was discontinued in 2018 while the ABA Board considers evolution of the program. Please check back or contact ABA for more information.
Proper Use of Designation
COCHLEAR IMPLANT SPECIALTY CERTIFICATION
Those audiologists who also have earned the Cochlear Implant Specialty Certification® (CISC®) should represent themselves with Cochlear Implant Specialty Certification on their business card, under their signature, on letterhead, etc. or with CISC after their signature.
The CISC logo is available to CISC credential holders in a press/web-ready electronic format. If you would like to obtain the CISC logo, please download and complete this release form. You may send the completed form by fax to 703-485-3555 or email to aba@audiology.org.
The design and phrase Cochlear Implant Specialty Certification® is a registered trademark and is licensed only to those individuals who hold the credential in good standing from the ABA. No person shall be permitted to use the title CISC unless the American Board of Audiology has granted that recognition. Persons who fail to meet requirements for recertification must cease to use the title. The ABA strictly enforces the appropriate usage of its logo and registered trademarks.

Search for CISC Credential Holders in Your Area
Find a full list of credentialed audiologists by specialty or request verification of certification through the ABA directories page.