Getting Started
The opening general session (sponsored by ReSound) started with speeches from Academy leadership, a recognition devoted recipients of the 2023 President's Awards, and a celebration of the last 35 years of the Academy. Keynote speaker J. Israel Green, Diversity, Equity, and Inclusion Consultant, presented on solutions and tools that can strengthen and build trust in the patient-care relationship, and how professionals can take action and positive steps.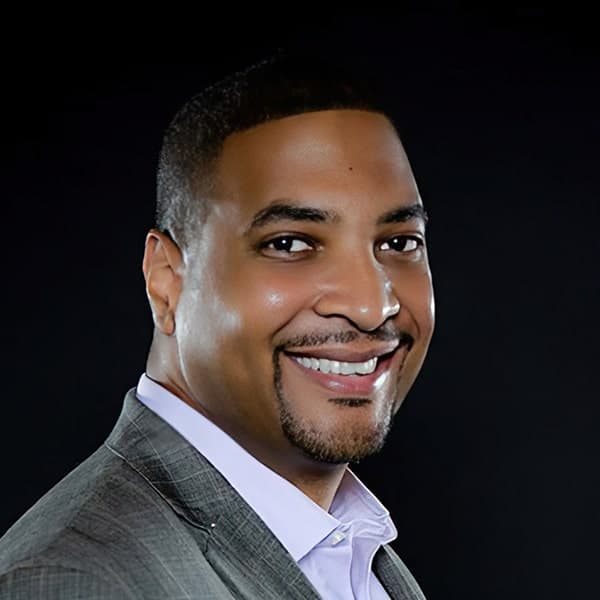 Israel led the session with humor and provides steps and solutions with the goal that attendees would walk away with one degree of change, and committed to one action to enhance diversity, equity, inclusion and belonging (DEIB). The session was tailored to breaking down the complex, and making it simple, by representing DEIB as a three-legged stool, where the seat was belonging. When people feel included, feel their stories are represented and shared with care and consideration, they can sit and feel comfortable and know that they belong. We are incredibly fortunate that Israel Greene accepted the Academy's invitation to be our opening keynote speaker, and we hope both professionals and students feel empowered to continue the all too important DEIB work to be done.
Let's Talk
It is time to get collaborating! Stop by rooms at 705 Pike today and tomorrow for topic-focused discussion forums. These forums are specialty group rooms led by one session moderator and are for any attendees excited to discuss these issues (and earn CEUs!). After 45 minutes, the moderator will close the session and call on volunteers at tables to stand up and share what was discussed and propose potential solutions.
Discussion Forum Hours and Topics
Thursday 3:45–4:45 pm

Practice Management: Excel to Excellence: Small Steps for Big Impact in Practice Management (Room 615–617 705 Pike)

Vestibular: It's Making My Head Spin (Room 618–620 705 Pike)
Friday 3:45–4:45 pm

Pediatrics: Hot Topics in Pediatrics (Room 615–617 705 Pike)

Amplification: Let's Talk Hearing Aids (Room 618–620 705 Pike)
Wined Down
We're hosting several events this evening including a Wine and Cheese reception in the exhibit hall (sponsored by Sonova Audiological Care), the Honors and Awards Celebration, and the PAC Ghost Tour.
If you don't already have a ticket to the Honors and Awards Celebration, where we recognize outstanding audiologists who are making noteworthy contributions to the field, don't worry, we are selling tickets at the door! The PAC Ghost Tour is SOLD OUT, so only members who already have a ticket will be meeting for this off-site (and spooky) event.
Tables will be 10 people each, so be sure to get there early and grab your seat for the topic of your choice before they fill up!
Coffee, Anyone?
We wouldn't be doing the city of Seattle right if we didn't have our best collaborations come with coffee included. The NEW "Coffee Talk" Roundtables with free coffee will focus on a specific topic with an expert facilitator leading the team discussion. Tables will be 10 people each so be sure to get there early and grab your seat for the topic of your choice before they fill up!
Topics and facilitators for all 14 tables can be found in your conference guide or in the conference app.

Are you a recognized expert in advanced clinical topics? Have you recently conducted research leading to results that need to be shared on a global scale? Is it finally time to release your proven best practices to the current and future generations of audiologists? Then click the button below to go to the Call for…