Experience the Expo
Watch a timelapse of the HearTECH Expo being set up by our exhibitors and industry partners. Come see the final product today at 4:00 pm and stay for Celebrate Audiology at 5:00 pm!
Academy Arcade
Head over to booth #2108 to play Ms PacMan/Galaga, Donkey Kong, or Defender at the Academy Arcade! Tap into your inner kid, rack up your score, and show off your gaming skills to friends and colleagues.
Sponsored by Hearing Life.
Selfie Station
Visit the Selfie Station to capture your time at AAA 2022+HearTECH Expo and take a piece of the conference experience home with you. Come together with friends and colleagues, grab your props and strike a pose in front of a themed background. Get a digital copy or a photo print to commemorate your time. The Selfie Station will be open from 4:00–7:30 pm in the HearTECH Expo hall, to the left of the main entrance.
Meet and Greet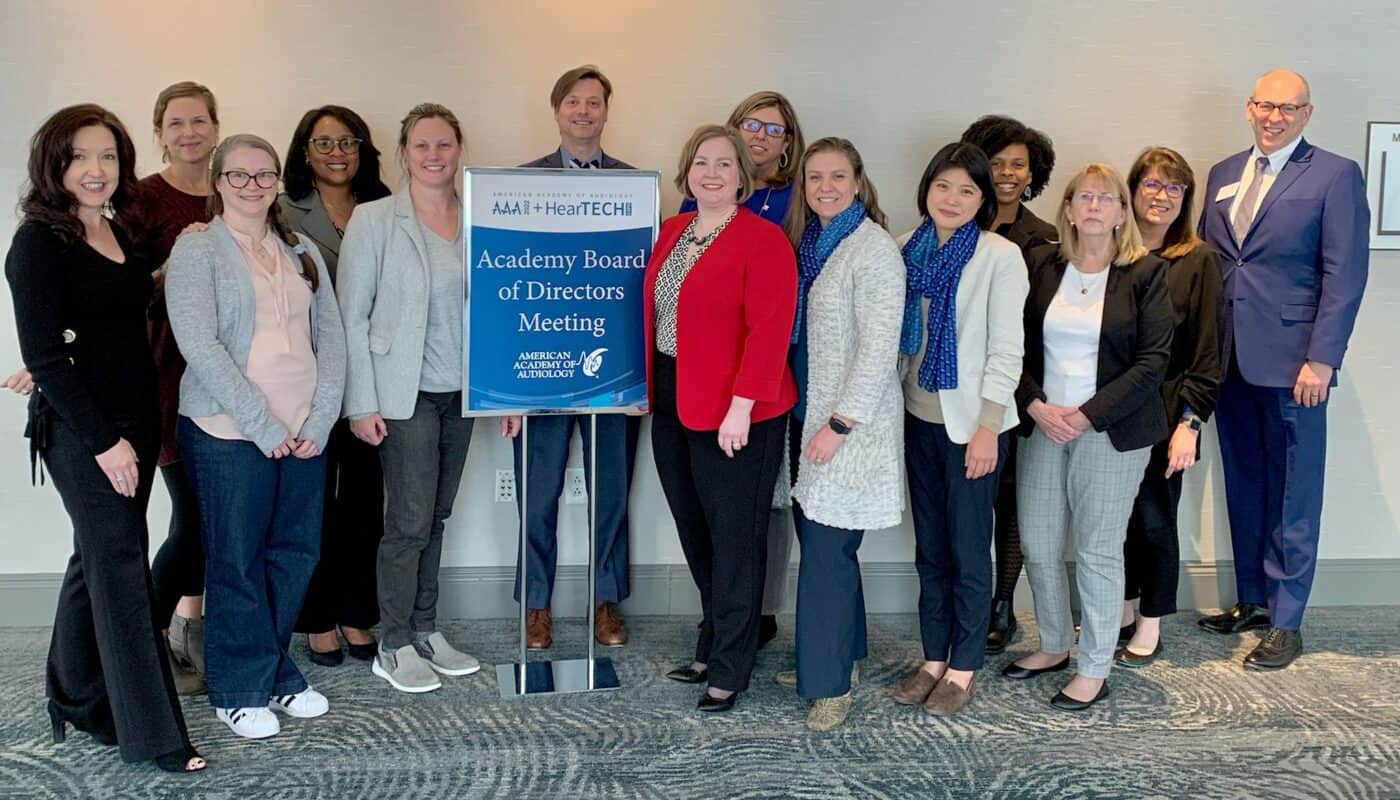 Our Academy leaders are looking forward to meeting you tonight at Celebrate Audiology, especially after so much time apart. While "Celebrate-ing" in the HearTECH Expo hall (from 5:00–7:00 pm), make time to head over to the HearTECH Hub from 5:30–6:30, where leadership will be ready and able to speak with you about any Academy questions or concerns, or even just to put a face to a name.
Stop By!
Academy Central is open from 10:00 am–7:30 pm today. If you have any questions about Academy membership, volunteering, ABA certification, or anything else, the Academy staff is here for you. You can also make on-site purchases from our Academy Store. Drop by and see us today or any time over the next three days!

Are you a recognized expert in advanced clinical topics? Have you recently conducted research leading to results that need to be shared on a global scale? Is it finally time to release your proven best practices to the current and future generations of audiologists? Then click the button below to go to the Call for…