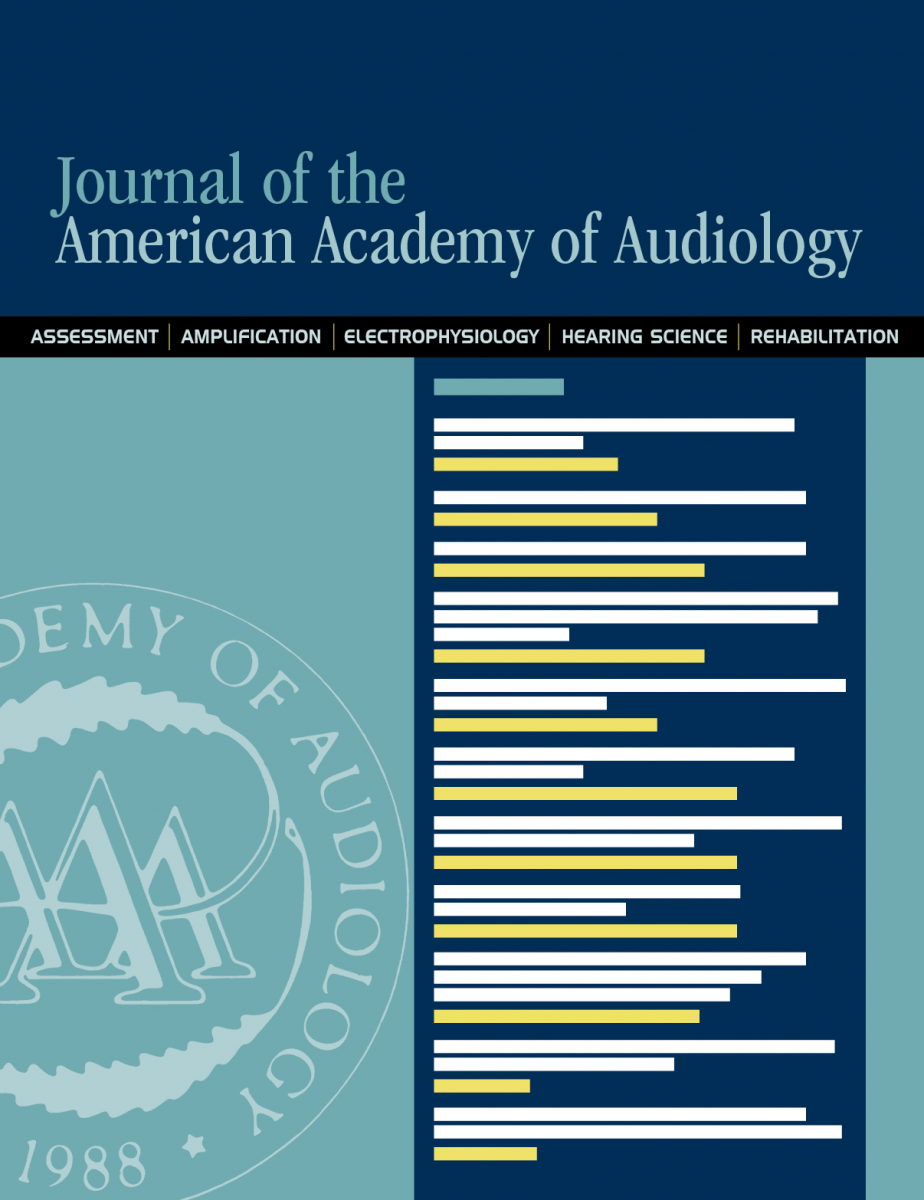 As the JAAA editors along with our editorial team, we are proud to announce new Fast Track content for JAAA, as of May 6, 2019. We are working diligently to publish ahead of print. We strive for a two-month turnaround on articles from acceptance to digital publication. Thank you for your patience. Plan to see more of these announcements about content updates each month.
Considerations from Psychology on Implementing Motivational Interviewing in Audiology: Response to Solheim et al (2018)

Authors: Whicker, John J; Ong, Clarissa; Munoz, Karen; Twohig, Michael P
Comparison of Children's Double Dichotic Digits and SCAN-3 Competing Words Free Recall Scores

Authors: Kelley, Kairn Stetle ; Littenberg, Benjamin
Examining the Utility of Photovoice as an Audiological Counseling Tool

Authors: Saunders, Gabrielle H; Dillard, Lauren K; Frederick, Melissa T; Silverman, ShienPei C
Effects of Auditory Training and Remote Microphone Technology on the Behavioral Performance of Children and Young Adults Who Have Autism Spectrum Disorder

Authors: Schafer, Erin C; Gopal, Kamakshi V; Mathews, Lauren; Thompson, Skyler; Kaiser, Kara; McCullough, Sarah; Jones, Jessalyn; Castillo, Priscilla; Canale, Emilee; Hutcheson, Avery
Log in through the here on the Academy site and click on "Fast Track" tab to see these latest article additions.
Gary Jacobson, PhD, is the editor-in-chief of the Journal of the American Academy of Audiology. Devin McCaslin, PhD, is the deputy editor-in-chief of the Journal of the American Academy of Audiology.

If you have a dog or cat, you've probably seen their ears moving toward an interesting or startling sound. For professional equestrians, watching the ears of their horse allows them to gauge their shifting attention. Humans still have these same muscles, and even more interesting is their relationship to our brain and how we pay attention. …