Becoming an audiologist is an exciting career path—those who pursue this profession have the opportunity to help people with their hearing and balance care! If you are beginning your research into the profession of audiology, you've come to the right place.
The American Academy of Audiology has laid out the basics of how to become an audiologist. Below, you will find an explanation of what audiologists do as well as salary expectations, education and training, and job resources for the future.  
Have a question? Send us an email.
What Does an


Audiologist Do? 
Audiologists are the primary health-care professionals who evaluate, diagnose, treat, prevent, and manage hearing loss and balance disorders in individuals of all ages from infants and teens to adults and the elderly.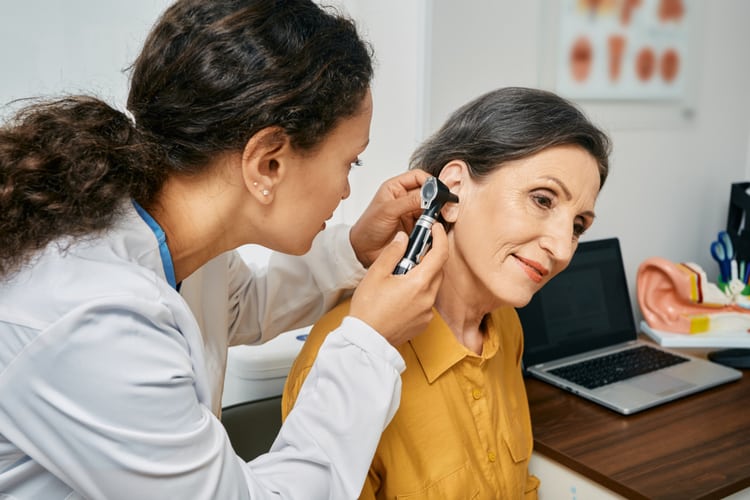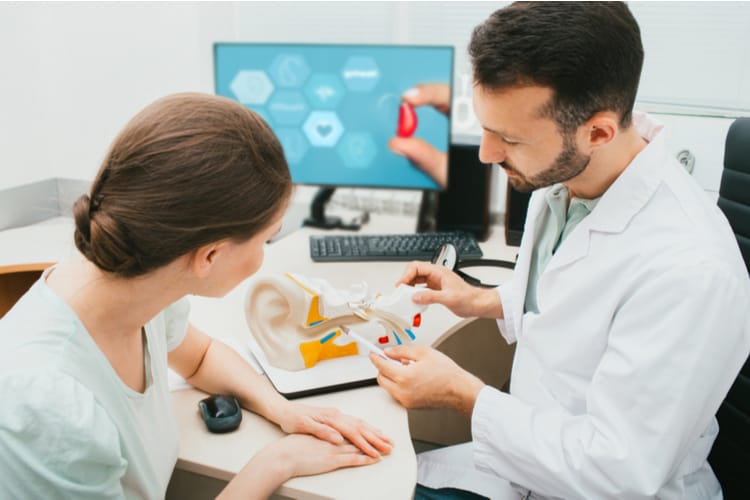 How Are Audiologists Different
from
Other Hearing Health-Care Professionals?
Occupations have grown more and more specialized through the years and health-care occupations follow that specialized trend. What's the difference between audiologists and other hearing professionals such as otolaryngologists (ear, nose, and throat doctors) and hearing instrument specialists?  
Expertise and range of service are just a few things that differentiate audiologists, otolaryngologists, and hearing instrument specialists.
Audiologists
Audiologists are educated and trained to evaluate, diagnose, treat, prevent, and manage hearing loss and balance disorders, as well as program hearing aids, cochlear implants, assistive listening devices, bone-anchored hearing aids, and more. 
Otolaryngologists
Otolaryngologists are physicians and have expertise in conditions of the ear, nose, and throat, as well as the head and neck.  
Hearing Instrument Specialists
According to the International Hearing Society, a hearing instrument specialist is a state-licensed hearing health professional who is trained to evaluate common types of hearing loss in adults and fit them with hearing aids; however, these specialists do not diagnose hearing loss or hearing and balance disorders.  
What Is the Average Salary of an Audiologist?
The amount an audiologist can make varies from state to state, practice setting, and level of experience; however, according to the Bureau of Labor Statistics (BLS), audiologists make a median annual wage of $78,950.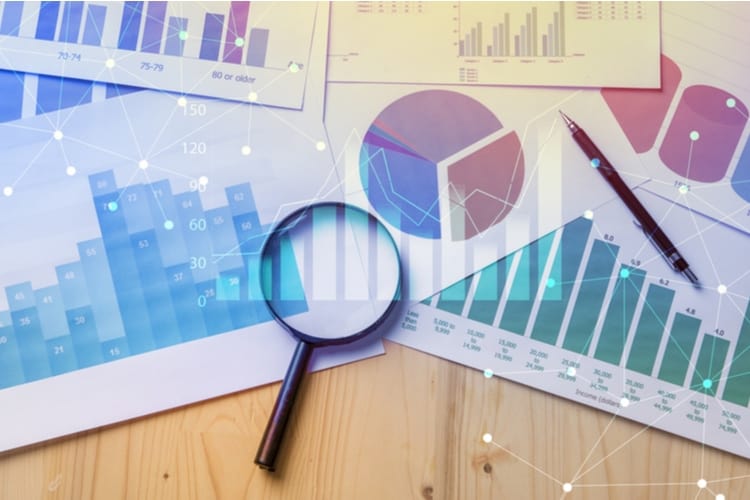 The Academy believes it is imperative that audiologists, no matter what stage of their career they are in, should know how much they are worth. That's why the Academy has conducted salary and benefit surveys across its membership every three years to aid in market research. The Academy conducted its latest Compensation and Benefits Survey in 2019. 
How
to
Become an Audiologist
Becoming an audiologist requires further education, licensing, pursuit of continued education, and more.  
To become an audiologist, a student must receive a bachelor's degree first before pursuing an AuD, PhD, or combination AuD/PhD degree. While there is no specific bachelor's degree a student must receive, aspiring audiologists often choose undergraduate majors such as communication disorders, or sound engineering, to prepare them for a required three- or four-year audiology program. 
Right before a student receives their bachelor's degree, they will begin looking for a doctoral program that best suits them. Students may choose to pursue an AuD program, PhD program, or a combination AuD/PhD program.  
What is the difference between these program types?  
If you are looking to pursue one of these doctoral program types, take a look at a list of doctoral programs here or access a list of programs by state here.  
Need help applying to graduate school? The Student Academy of Audiology (SAA) has a wealth of information on how to apply to graduate school. Check out SAA's in-depth guide here.  
The externship marks the final year of supervised clinical experience for a doctoral student in audiology. In the externship year, audiology students integrate their working knowledge of all facets of the profession to provide audiological services rooted in evidence-based practice. This final year of clinical experience allows externs to diversify their knowledge, develop and strengthen their clinical skills, and work towards greater autonomy as clinicians. 
However, the externship application process can be overwhelming for an AuD student. The process is similar to applying for a job. Additionally, every university program facilitates the externship process differently. Nearly all externship sites vary in the materials they require for their applications and their deadlines for submissions. Given all of these variables, the process of finding and applying to externships can be daunting but know that you are not alone. We have confidence that you will rise to the challenge! The SAA provides an in-depth externship packet, as well as many other resources that you can access. 
As discussed in the SAA Blog, the Praxis® is the audiology licensure exam proctored through the Educational Testing Service (ETS®). The most recent version of the exam launched in 2021, Praxis® (5343), is the only test available on the ETS website. However, it is always recommended to check with your state's licensing agency to determine what you should do to satisfy licensure requirements. The formatting consists of five different content categories: foundations of audiology, prevention and screening, assessment, intervention, professional and ethical responsibilities.
Praxis Test-taking
Strategy
Audiology Study Companion (5343)
Licensure "represents a government process by which a state or federal agency grants an individual permission to practice a profession and constitutes the legal right to practice that profession within the state." 
For audiologists to practice, they must hold a license in the state they intend on practicing in. Take a look at the Academy's full list of state licensing law resources. This list includes links to state licensing websites.  
Becoming

Certified

or Receiving Certifications
One of the many questions a student may have includes if they need to have any additional certifications to practice audiology. While it is not required, it can be advantageous to individuals who want to prove their mastery in certain areas.  
The American Board of Audiology (ABA) provides the opportunity for audiologists to gain certification via two certificate programs — Certificate Holder—Audiology Preceptor® (CH-AP) and Certificate Holder—Tinnitus Management® (CH-TM).
Additionally, the ABA also provides the opportunity to become certified in the following areas: 

American Board of Audiology®
Certified
Becoming ABA Certified represents a commitment to professional standards, ethical practices, and continued professional development.  

Pediatric Audiology Specialty Certification® (PASC)
For those who plan on offering pediatric audiology services, obtaining a PASC means that an audiologist has acquired specialized knowledge in the field of pediatric audiology and has demonstrated a high level of knowledge in this specialty area. 
Once a student who is transitioning into a new professional is ready, they can begin to apply for job opportunities. Being a new professional can be stressful, but the Academy will always be here to help optimize the job search process.   
Continuing education units (CEUs) are related to licensure and certifications. CEUs are an avenue through which an audiologist can keep up with the latest research, technology, and best practices.
Most licensing bodies require CEUs while only some certifying bodies require them. The amount of CEUs and the interval by which an audiologist must obtain them will depend on the licensing and certifying bodies. 
FAQs About Being an Audiologist
Are There Different Pathways to Becoming an Audiologist? 
To become an audiologist, there is not one single pathway. Those pursuing this profession come from many walks of life and all have varying interests.  
The SAA has interviewed many esteemed audiologists about their pathways to audiology. The latest interviews include: 
Becoming an audiologist is challenging, but a great accomplishment. The Academy recognizes this. That's why the Academy is dedicated to providing audiologists and aspiring audiologists with resources to help on their journey.  
Have a resource in mind that the Academy hasn't developed or a question you want answered?