On October 14, the Academy's Political Action Committee (PAC) Advisory Board held a virtual "paint and sip" fundraiser to raise funds for the PAC. Participants who provided a donation to the PAC received all of the requisite painting materials and were able to connect with fellow audiologists in a fun class led by an experienced artist.
Our very own Academy artists were able to create their unique versions of the masterpiece Aurora Night.
All funds collected through this and all other PAC fundraisers are used to directly support members of Congress and enable Academy staff to attend face-to-face events with lawmakers to effectively "make the case" for the Medicare Audiologist Access and Services Act (H.R. 1587/S. 1731) and other critical legislative hearing health-care priorities. 
Thank you to our participants. Make sure to take a look at their individual masterpieces!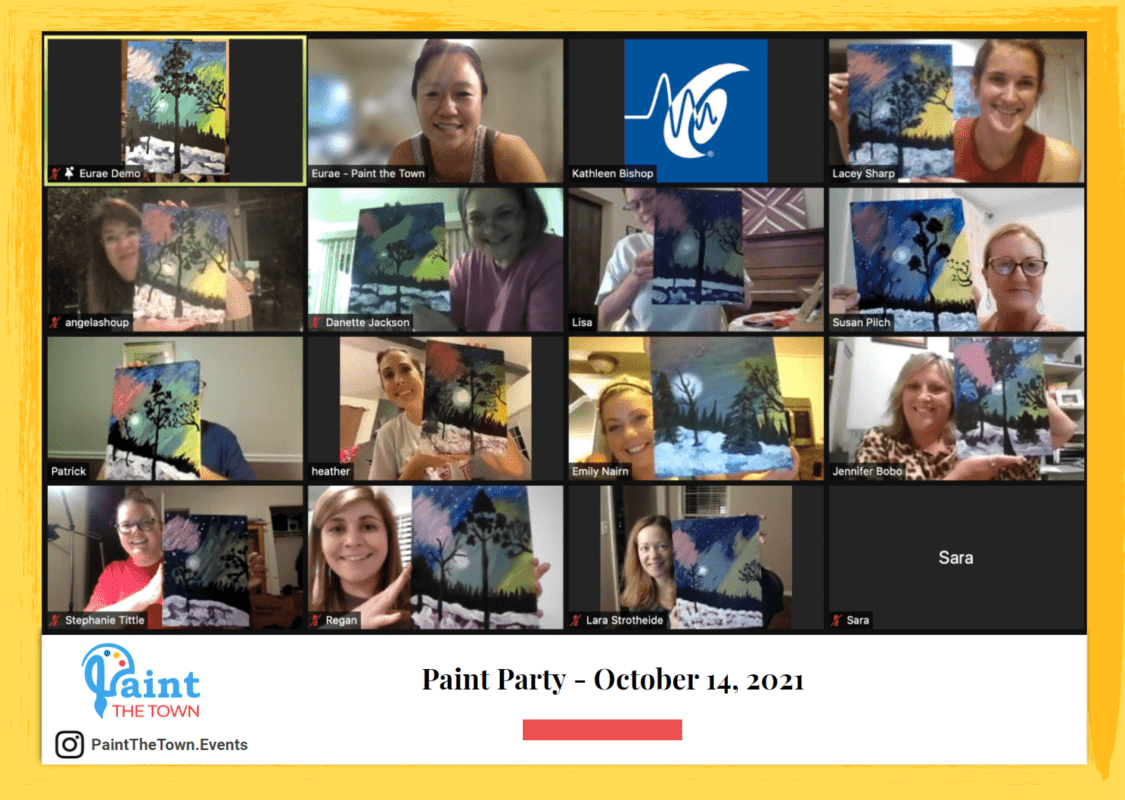 A growing body of evidence demonstrates the connection between health outcomes to income, education, nutrition, housing, environmental exposures, and other social circumstances. Similarly, studies have shown that interventions addressing SDOH can improve health outcomes and reduce health care costs. In response, the Biden-Harris Administration has released a playbook outlining new or strengthened initiatives that agencies…