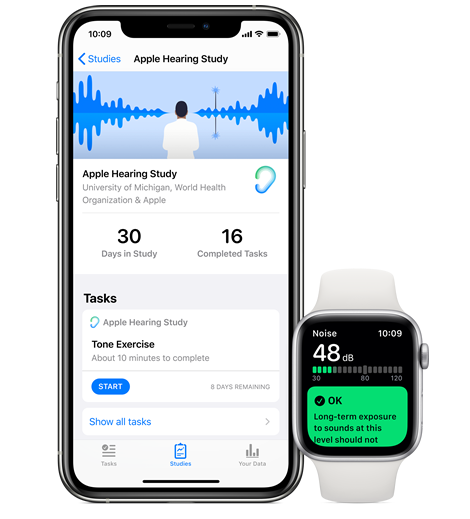 The University of Michigan is rolling out a new Apple app for a hearing study that will measure the user's environmental and headphone sound exposures over time.
The goal for the study is to understand how these exposures impact hearing and stress levels, and will hopefully help guide public health policy for hearing health in the United States.
You and your patients may be eligible to join the study, and who doesn't love a health a tracking app?
For more information, visit the Research Studies Support Center.

If you have a dog or cat, you've probably seen their ears moving toward an interesting or startling sound. For professional equestrians, watching the ears of their horse allows them to gauge their shifting attention. Humans still have these same muscles, and even more interesting is their relationship to our brain and how we pay attention. …