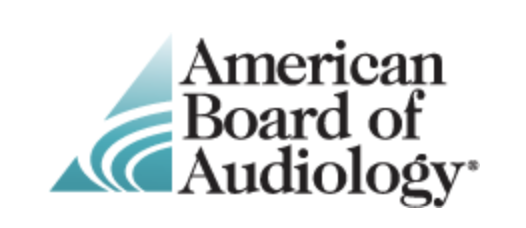 Certificate Holder—Audiology Preceptor (CH-AP)
CH-AP is an online self-study program that teaches preceptors how to facilitate an AuD student's transition from novice clinician to competent independent professional. The CH-AP program helps ensure that each student receives standardized training and approach measuring performance from a standardized point of view.
---
Certificate Holder—Tinnitus Management (CH-TM)
CH-TM is a comprehensive tinnitus management education program providing essential information for assessing and managing patients with tinnitus or decreased sound tolerance. CH-TM is an assessment-based certificate program offered in a combination video and interactive online self-study program.
Module 1– Tinnitus Definitions & Theoretical Foundations, identifies the different types and characteristics of tinnitus, its prevalence in the US and globally, and different theories of its etiology.
Module 2 – Management of the Patient with Tinnitus, provides a snapshot of the experience of tinnitus, along with a broad synopsis of assessment approaches, intervention techniques, and practice management considerations.
Module 3 – Business Management Considerations, discusses the unique demands and business factors associated with integrating tinnitus and DST services into an audiology practice.
Module 4 – Audiological Evaluation of the Patient with Tinnitus, teaches how to assess the results of a comprehensive audiological evaluation as a basis for clinical decision-making for a patient with tinnitus.
Module 5 – Tinnitus Intervention Techniques reviews varied approaches that may be used as intervention for patients with tinnitus, including indications for use, benefits, and limitations of each technique.
Module 6 – Management Plan for the Patient with Tinnitus, teaches how to educate and collaborate with patients and other providers to develop a management plan for a patient with tinnitus.
Module 7 – Management of the Patient with Decreased Sound Tolerance summarizes the characteristics and prevalence of DST along with assessment approaches, treatment techniques, and practice management considerations for these patients
---
Assessment-based certificate programs build capacity and recognition of a specialty area of practice or a set of skills. They provide instruction and training (non-degree granting) and assess mastery of the intended learning outcomes.

If you're an employer looking to hire within the audiology profession, HEARCareers is the job board for you. Why HEARCareers? On average, a job posting on HEARCareers earns 600 views per posting, and offers more than 23,000 searchable resumes available to review. Resources HEARCareers offers general advice for employers hiring audiologists, along with employer resources…