Are you making your plans for the AAA 2019 in Columbus, Ohio? If so, you will not want to miss this year's Academy Research Conference (ARC): Advances in Amplification. This conference takes place on the first day of the AAA Annual Conference,
March 27, 2019.
ARC 2019 Chair Todd Ricketts, PhD, kindly accepted our invitation for an interview about this exciting conference.
Academy: Thank you for agreeing to this interview. You have a remarkable line-up of speakers for ARC 2019. Would you mind sharing with our readers your vision for this year's conference?
Todd Ricketts (TR): I am quite interested in figuring out ways we can improve the experiences our patients have with wearing hearing aids by helping them understand speech and by enriching their interactions with sound. I am also interested in ways that we can enhance professional services for our patients, ranging from individualized services to efficient service delivery models. With these issues in mind, I wanted to put together a group of talks that I would personally find compelling. Perhaps my motivation was a bit selfish, but as an audiologist myself, I am hopeful that many other audiologists might have similar interests.
Academy: What do you see as some of the most exciting advances in hearing aids over the last few years?
TR: Fifteen years ago, we focused on improving speech recognition. This was with good reason. Improving communication, particularly in noise, continues to be paramount on the list of goals reported by new and experienced hearing aid users. However, more recently the focus has shifted also to consider the broader range of listening situations, which are also important to listeners. No longer does hearing aid processing always assume that the talker of interest is in front of us and the noise is behind. The philosophy has shifted from treating a single complaint, to treating individuals across the broader range of their real environments.
It is not just about the effects of hearing loss on the ability to understand speech, it is about the interaction between hearing loss and all aspects of a patient's life, from personal relationships to their general health and wellbeing. Dr. Frank Lin will kick the conference off by helping us explore hearing loss and hearing aids while thinking about this broader context.
Academy: It is wonderful that Dr. Lin is able to begin the conference by giving attendees that perspective.
What are some advances that you think we will see in regards to hearing aid technology in the next few years, and how do you see these advances affecting clinical practice for audiologists?
TR: The continued increases in individualized hearing healthcare allow us to address specific patient needs in new and exciting ways. The rapidly growing inclusion of sensors in hearing aids is providing patients with new methods of interacting with their hearing aids in their real environments, and it furthers our ability to individualize technologies.
As part of ARC, Dr. Graham Naylor will describe some cutting-edge research that explores ways current and future hearing aids will interact with the patient to enhance amplification. However, it is not just the technology within hearing aids that will change; the use of technologies is expected to change how we provide our services. Increased automation within some service delivery components can allow us to be more efficient, see more patients, and spend more time with patients most in need of individualized care. Examples of such technologies include automatic verification after probe tube placement and hearing aid apps that interact directly with patients for problem solving.
Academy: Speaking of advances and changes in service delivery, I made special note of Brent Edwards' presentation titled "The Prospect of OTC, Hearables, Wearables, and Potentially Disruptive Technologies in the Future of Hearing Health Care." This is clearly a hot topic for audiologists.
TR: It certainly is—there is certainly a lot going on that we need to consider! Disruptive technologies and changes in laws regarding services are expected to greatly affect what clinical practice looks like related to hearing aids. Although we have known it for a long time, I think we are coming face-to-face with "one size does not fit all" both with regards to device technologies and service. I am confident that insights from Dr. Edwards will help us think about ways we might embrace these disruptions as part of our clinical practice.   
Academy: Reviewing the invited topics, I see that there also will be topics related to hearing aid outcomes, such as Yu-Hsiang Wu's presentation on real-world benefits from hearings aids and Erin Picou's presentation on emotional responses to sounds with hearing aids. Documenting outcomes is so important, especially now with the expected changes in clinical practice we just talked about. Please tell our readers more about those presentations.
TR: As part of an increasing focus on the patient as a whole, and not just a hearing loss, I think both of these talks will give us insights into different ways of looking at how patients interact with sound. Dr. Picou has shown that the emotional response to sound is affected by hearing loss. Considering these changes and attempting to offset them with hearing aid processing, opens up a whole new way to think about how our treatments can affect patient outcomes.
As for Dr. Wu's work, consider a communication difficulty from last week, last month, or even yesterday. Remembering details accurately is difficult, but this is something we commonly rely on with our subjective hearing aid outcome questionnaires. Dr. Wu and others have been researching alternative ways we can ask patients about their experiences in the moment. These newer methods have the potential to be much more accurate and sensitive in quantifying patient difficulties and the potential benefits of our interventions.
Academy: Both presentations sound so interesting.
What does David Eddins, PhD, have planned for his presentation?
TR: Some patients we see present problems that are more than a little challenging to solve. One of the most challenging is the patient who has hearing loss but will not tolerate higher sound levels. Dr. Eddins will review the challenges of hyperacusis and describe a novel treatment that overcomes many of the barriers we often face with this population. His findings have potential implications for patients with and without sensorineural hearing loss, so I am excited to hear more about his work.
Academy: I can see why you would be excited.
You also have planned time for a panel discussion at the end of the conference. I would imagine that this would be lively given the topics.
TR: We expect it to be so! I have no doubt the participants will have some insightful questions and opinions that should spark interesting conversations with the audience and the presenters.
Academy: Beyond the invited presentations and panel discussion, the agenda mentions that there will be a poster session. Are there any posters that you would like to highlight here?
TR: The poster session will include interesting posters from hearing aid researchers as well as a variety of student posters that I think will appeal to clinicians and researchers alike. An associated student poster competition also provided travel support for several students to attend the ARC conference. The poster session, as well as a research mentorship activity over lunch, will provide great opportunities for students to interact with some exceptional scientists who work in the area of amplification.
Academy: Tell me more about the "mentorship activity."
TR: One addition to ARC that has been enhanced over the last few years is a student mentorship activity. A call will go out prior to the convention that solicits researchers and students who might like to participate. During lunch, those who respond will be matched up, based on interest, and given an opportunity to discuss research ideas and questions regarding the research process.
In a somewhat similar matching program, there will also be a collaboration activity during lunch. Instead of putting together researchers and students, this second activity joins researchers with clinicians who may be interested in collaborations leading to research within their clinical practice. In this way, clinicians interested in getting more involved with research, as well as researchers who are looking for ways to increase access to subjects with hearing impairment, can both benefit!
Academy: It sounds like you have a lot in store for ARC 2019. Would you mind sharing how interested readers can register for this conference?
TR: Sure. Click here to register for the Academy's annual conference, AAA 2019, and the Academy Research Conference. Early registration for the conference ends February 1, 2019, so they won't want to delay.
Academy: Fabulous! Thank you, again, for your time.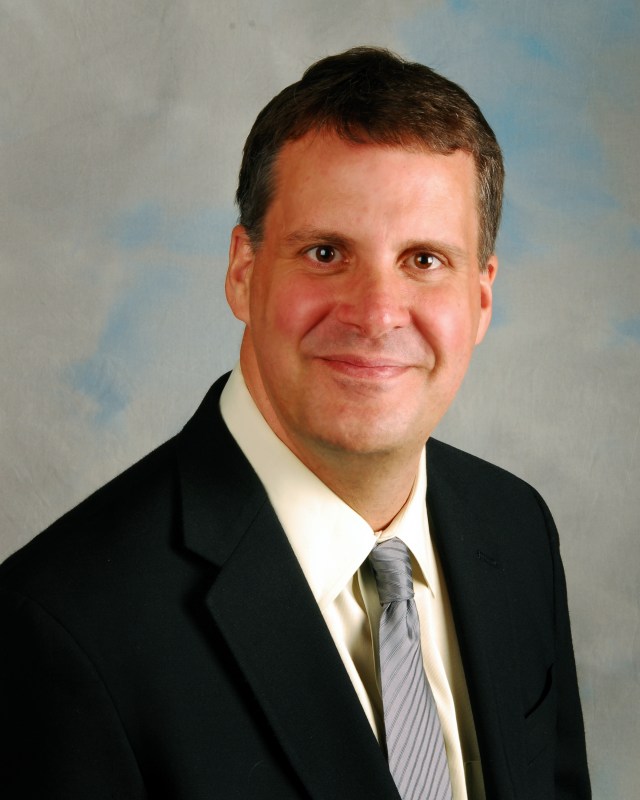 Todd Ricketts, PhD, is a professor and the vice-chair of graduate studies in the Department of Hearing and Speech Sciences at Vanderbilt University Medical Center. He is the director of the Dan Maddox Hearing Aid Research Laboratory at Vanderbilt University. His research findings have appeared in over 100 peer-reviewed articles.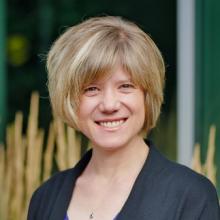 M. Samantha Lewis, PhD, is an associate professor in the School of Audiology at Pacific University. She also is affiliated with the VA Rehabilitation Research & Development Service National Center for Rehabilitative Auditory Research located at the VA Portland Health Care System and the Department of Otolaryngology/Head & Neck Surgery at the Oregon Health and Science University. She is an associate editor for Audiology Today and wwww.audiology.org.

What is your background in audiology? When I startedlege, I was a linguistics major who thought I wanted to get a PhD. After a semester of modifying vowel formants, I swore off research as something I could NEVER do for my whole life and decided that speech-language pathology felt like a more applied use of…