AAA 2020 + HearTECH Expo
Learning Lab ($)
Wednesday, April 1, 8:30-11:30 am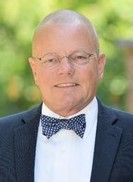 Ever get tired of hearing patient's typical objections to hearing aids such as, "these cost too much money" or "I don't think my hearing is bad enough" or, even worse, "I want to think about it?" Need more help in talking with your patients to overcome all those objections and convince them to get the help they need in the way of hearing aids?
Oliver F. von Borstel, an internationally renowned speaker, has some awesome new ways to encourage patients to say "yes" to hearing aids.
Many professionals apply "product" or "brand-selling" methods rather than putting the focus on individual patient's needs in improving their quality of life. This often ends in a dissatisfying situation for the patients and causes them to walk out of your offices without the help they need and came for.
The goal is to not only amplify sound, but also to help the patient and his or her spouse/family member to want to improve their life through better hearing. While it may seem impossible sometimes to help patients want to hear better, there is a non-manipulative ethical selling approach that is helpful in convincing patients and comfortable for us as professionals.
Von Borstel's unique Learning Lab on Wednesday, April 1, at the AAA 2020 + HearTECH Expo, in New Orleans, will inspire and motivate you to impart the important moral and ethical aspects when selling hearing aid solutions to those who are in need of hearing and communication improvement.
Learning Labs are in-depth, cutting-edge presentations offering hands-on, interactive exercises with appropriate clinical practices. There are only a few spots left so don't wait. Register for this Learning Lab and you will be happy you did!
Review the full schedule of educational opportunities and activities at  AAA 2020 + HearTECH Expo, April 1–4, in New Orleans.

If you're an employer looking to hire within the audiology profession, HEARCareers is the job board for you. Why HEARCareers? On average, a job posting on HEARCareers earns 600 views per posting, and offers more than 23,000 searchable resumes available to review. Resources HEARCareers offers general advice for employers hiring audiologists, along with employer resources…