By Tony L. Sahley, PhD
It is with profound sorrow that on January 9, 2022, we lost a valued colleague, teacher, mentor, and close personal friend, with the passing of Richard H. Nodar, PhD. His passing was preceded by only three days, by the death of his beloved wife and companion of 60 years, Mary.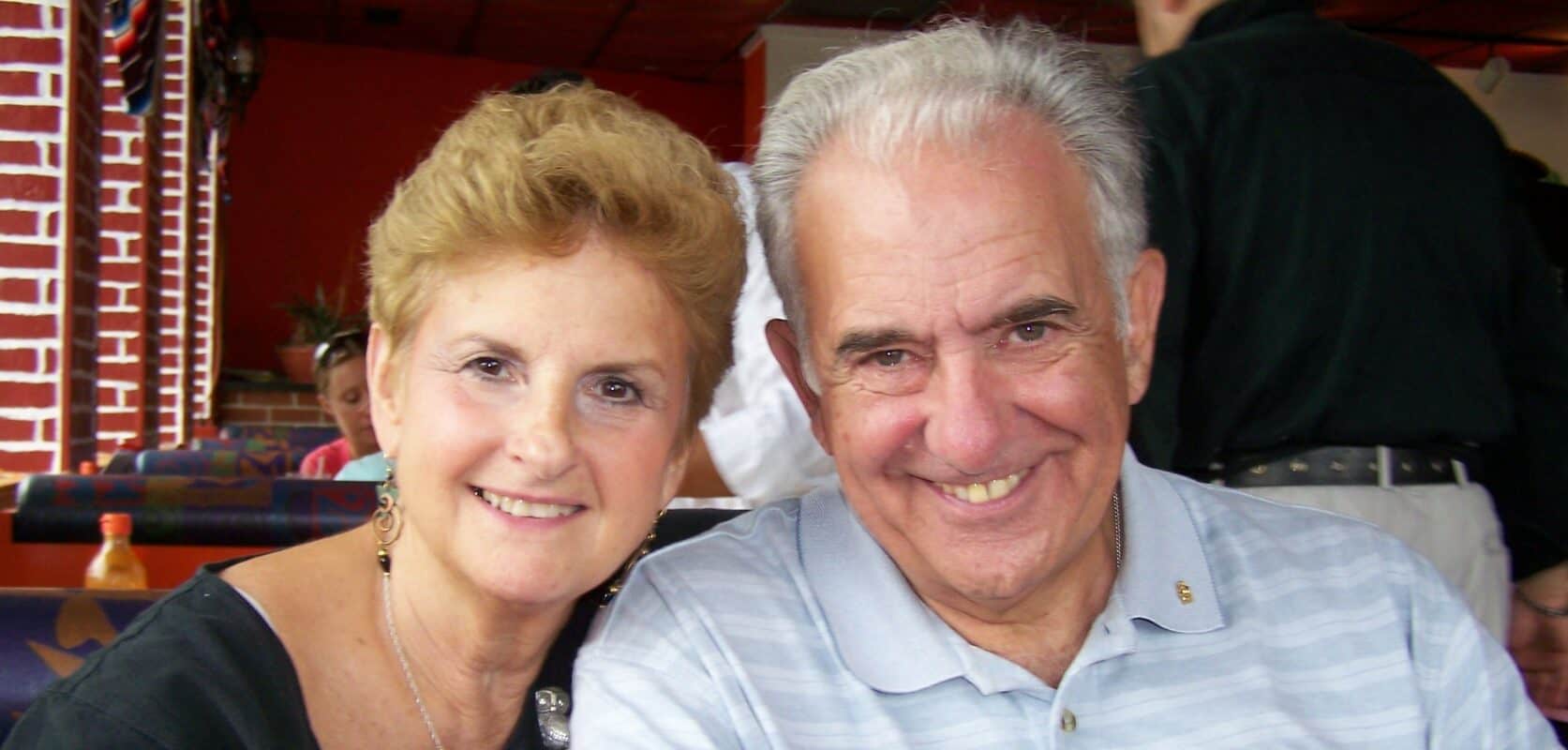 Dr. Nodar was born June 15, 1935, and attended Mt. Pleasant High School in Schenectady New York (NY). After high school, he served honorably in the Marine Corps during the Korean conflict.
Richard H. Nodar received: a BS in audiology (1962) from the State University of New York (SUNY) at Geneseo, New York; an MS in audiology (1964) from Purdue University in Indiana; and a PhD in audiology (1967) also from Purdue, where he was an assistant professor (1966–1967). From 1967 to 1968, Dr. Nodar was an assistant professor at Michigan State University, and an associate professor (1968–1975), at Syracuse University, New York.
From 1975 to 1993, Dr. Nodar became head of the audiology section, and director of communications disorders in the Department of Otolaryngology and Communicative Disorders at the Cleveland Clinic Foundation (CCF). Dr. Nodar was an authority in the areas of adult/infant diagnostic audiology, tinnitus, and auditory electrophysiology. He published his work in numerous professional journals and presented his work at numerous local, state, national, and international meetings. Together with Colin Barber, he published (1984) an edited textbook (Evoked Potentials II) based on the Second International Symposium on Evoked Potentials, held in Cleveland, Ohio.
Dr. Nodar was a fellow of the American Academy of Audiology (Academy), a member of the American Speech-Language-Hearing Association (ASHA), and a member of the Ohio Speech and Hearing Association (OSHA). He was the president of OSHA for a period of time, and in 1983 and 1989, became a recipient of the honors of that association. He was also a very active member of ASHA, especially during their annual conferences, and was elected the vice president for professional practices in audiology for ASHA, from 1998 to 2001.
Dr. Nodar held three adjunct full professorships: at Purdue University, Case Western Reserve University, and Kent State University. In 1994, he was recognized by Purdue (School of Liberal Arts) as the distinguished alumnus of the year. Over his career, he was a member of not less than 27 international, national, state, and regional professional societies, and an editorial reviewer for seven journals. Dr. Nodar was known worldwide, both as a scholar and as a caregiver.
In the 1990s, Dr. Nodar also collaborated with myself and Frank E. Musiek, PhD, on laboratory investigations of cochlear pharmacology and the efferent auditory system. Many of these investigations were conducted at the CCF. The results of that work were again published, and presented at numerous local, state, national and international meetings. Dr. Nodar also authored the textbook Efferent Auditory System: Structure and Function (1997), together with myself and Dr. Musiek.
Dr. Nodar's numerous volunteer activities included: participating in the CCF's Senior Health Day, volunteering one night a month at an inner-city hunger center, and teaching/mentoring inner city high school students as part of the CCF's Mentor Program. Dr. Nodar remained at the CCF until his retirement in 2009, but continued to serve his community, as well as internationally, through St. Paul's Episcopal Church in Cleveland Heights Ohio. Dr. Nodar and his late wife Mary are survived by their two children, Richard and Jennifer, and their four grandchildren.
The Academy was saddened to learn of the passing of Marjorie Jung, MS, a lifetime member of the Academy, and clinical audiologist known for her work in pediatric audiology. During her career, Ms. Jung authored several papers about otoacoustic emissions in children, developed videos of best practices for hearing testing in newborns, and was at…