By Catherine Palmer, PhD, Academy President
(April 1, 2020)

The message from the CDC and from state and local governments remains the same—The country must be united in flattening the curve, i.e., spreading out the cases of COVID-19 so as not to overwhelm health systems across the country. This means limiting as much in-person interaction as possible. Many health-care providers, including audiologists, are being asked to physically close their doors and support their patients remotely.
Acknowledging that the majority of what we do is not life-sustaining (the definition of essential in the current crisis) does not diminish the significance of our work or imply that we should not be active in supporting our patients at this time. What we do is absolutely essential—communicating and successfully navigating space during a crisis is essential.
Our challenge is to determine how best to do this essential work at a distance. This challenge necessitates innovation and use of available technology to support our patients' communication and balance needs at a distance. Our patients need us to be our most innovative selves and share solutions amongst our colleagues. Rising to the challenge of innovation is not easy, yet, it is just as essential as our services.
State and Federal Guidance
We need to be aware of our state regulations. The Center for Connected Health Policy has released a state telehealth resource that outlines state Medicaid reimbursement, the existence of any private payer laws, as well as any occupational licensing board specific regulations with regards to the provision of services via telehealth.
Approximately 24 states address telepractice in their state audiology scope of practice in some way. However, the individual state approaches to the topic vary from a definition, policy statement/guidelines to specific regulations. At this time, there are 11 states that have specific regulations in place with regard to the provision of audiology services via telehealth (AR, DE, IL, KY, LA, MD, MT, NM, OH, OK, TX). Some states (e.g., Pennsylvania) are granting the ability for licensed health-care providers to conduct telehealth during this crisis.
Locate your state and refer to the "Professional Regulation" tab to access any audiology-specific regulations. Regardless of your state regulations, you always can reach out and communicate with your patients and help guide them through this time whether your facility technically is set up for telepractice or not.
The relaxation of HIPAA rules related to secure communication channels supports our work with individuals who have hearing challenges and may need visual support when we are assisting them in trouble shooting devices.
The new waiver in Section 1135(b) of the Social Security Act allows the Secretary to authorize use of telephones that have audio and video capabilities for the furnishing of Medicare telehealth services during the COVID-19 Public Health Emergency. In addition, the HHS Office for Civil Rights (OCR) is exercising enforcement discretion and waiving penalties for HIPAA violations against health-care providers who serve patients in good faith through everyday communications technologies, such as FaceTime, Skype, Zoom.
The Academy is urging members to document every communication you have with patients. We want to demonstrate what audiologists did via telehealth during this time. As part of your documentation, make sure to include an attestation such as: "This consultation occurred during the COVID-19 pandemic and was provided via telemedicine from the patient's home using audio and/or video telecommunications technology between the patient and the provider. Verbal consent has been received."
Financial Implications
Reimbursement for remote services by insurers is limited. The Academy has been engaged with Congress and CMS to seek opportunities for inclusion of audiologists under expanded telehealth reimbursement coverage coming out of COVID-19 relief legislation. Medicare coverage of audiologist services would still be limited to diagnostics, not likely our primary focus now as we are providing remote services related to device function and counseling related to hearing, tinnitus, and balance. This situation only doubles our resolve to advance the joint audiology bill to extend Medicare coverage to telehealth and treatment services by audiologists.
Practices will be compromised financially but efforts are being made to offer some relief. The recently enacted "CARES" Act includes the "Paycheck Protection Program" (PPP) for small businesses to provide short-term cashflow assistance. The U.S. Small Business Administration also provides other loan resources and guidance.
On March 28, CMS announced an expansion of its accelerated and advance payment program for Medicare participating health-care providers and suppliers. This may help some practices currently and when they start to see patients in person again. Audiologists need to follow state and federal laws and, when allowed, bill patients directly for remote services at reasonable and appropriate rates similar to if the patient was seen in person.
Decisions on Care
Our focus has been on closing our physical doors and supporting patients remotely, but what about when we cannot provide emergency services at a distance no matter how we innovate? How do we judge whether something absolutely cannot be provided remotely or cannot be postponed?
Our focus is on evaluating the risk/benefit ratio of every one of these situations individually with the circumstance, patient, and family in mind. We cannot guarantee the safety of any patient we ask to leave their homes and come to our clinics no matter what precautions we take. The risk is tremendous. Some of these decisions vary by institutions, e.g., newborn hearing screening is continuing in some centers and has stopped at others.
Our colleagues who focus on pediatrics have difficult decisions, such as timing for re-screening of a baby There is no question that initial diagnosis and intervention will be delayed at this time. How much delay is reasonable given the tremendous health risk of bringing these patients to the clinic? Can an initial CI stimulation wait or does this have to go forward right now?
These decisions may not be in line with published guidelines—guidelines not designed with a global pandemic in mind. Public health and safety for patients, families, and health-care providers takes precedence now. Our pediatric colleagues address these difficult questions in a CHOP/Academy Virtual Pediatric Audiology Meeting on Thursday, April 2 at 2:30 pm ET. This will be recorded as well so you can access it later on the Academy's Pediatric Audiology Community.
Most of us agree that non-hearing is an emergency. The question is can we push ourselves to figure out a solution that does not involve seeing the person? Could this individual use an amplification app or a transcription app until we see them again? Is the hearing monitoring you do as part of the oncology team essential for life saving therapy decisions or at this time could this testing be reduced and/or supplemented with other testing that is already available to the patient when they come in for cancer treatment? Keeping in mind that the overarching goal is to expose all patients and especially immunosuppressed patients to the least number of people possible.
What makes all of this more difficult is that none of us can say when we can see these patients in person. Are we delaying these activities a month or is it really three months? These are not all pediatric issues. Most of us would agree that sudden hearing loss and temporal bone trauma will constitute emergency situations where an audiologist will team up with an otolaryngologist to care for these patients. "Teaming" up being the critical concept.
Emergency situations that would require us to see patients in teams necessitate precautions such as ensuring the designated teams never overlap. This is a common structure in a disaster to avoid contamination between teams and to preserve necessary services in case one Team "goes down" (i.e., is exposed to the virus). Other precautions include limiting each patient to be accompanied by one adult, scheduling so few patients overlap in the waiting area, and ensuring that if there is overlap that no seating is closer than six feet apart. These activities also require constant disinfecting of the clinic areas.
We can continue to push ourselves to explore what can be done virtually. For instance, if the patient with sudden hearing loss received a steroid injection last week, is it reasonable to have the patient first complete an online hearing test the next week to assess hearing status before simply telling them to come in? An online hearing test isn't going to give us thresholds but will give us relative results. If both ears now show the same results using an online test, this saves the patient coming back in. If there is still a difference, this triage mechanism would identify this person as someone who needs to come in person for a second round of steroids.
Our industry partners are stepping up as well and offering to ship supplies and repaired devices directly to patients. If you haven't used remote hearing aid programming before, talk with your industry team about this way to support patients at a distance.
Resuming Regular Practice
All of us are already thinking about what it will look like when we physically reopen. This is particularly difficult because no one can give us a date and more than likely, these dates will vary around the country and the level of re-opening may be staggered or gradual depending on the time course of this viral attack. It will be important to monitor state and local guidelines as well as specific institutional guidelines for each practice to make reopening decisions.
Ramping up is going to be just as complicated as closing our doors. How will you prioritize patients as you are able to see people in person? It is not too early to be thinking about this and making sure your patients understand your plan and how quickly they will be able to access you in person. Interestingly, some of the innovations we are implementing in our clinics will be implemented on an ongoing basis going forward. Many audiologists are discovering some excellent mechanisms of patient support and education in the midst of the larger nightmare we are all navigating.
Resources to Support Audiologists
Depending on your work environment and time course of this global disruption, you may need assistance related to personal sick leave, care for family members, or even managing children who are home from school or daycare. You may be the owner/manager/director who needs to understand these benefits. Unfortunately, we will also have colleagues who deal with furloughs or possibly layoffs depending on how long this crisis lasts and the issue of census and patient needs in their areas of work.
State agencies will offer specific information about unemployment benefits (these apply to furloughs as well) at this time. The U.S. Department of Labor provides useful information about benefits:
The Academy will continue to offer guidance and bring you current information. The Academy's Executive Committee consists of three individuals who all direct clinics serving patients across the lifespan as well as provide direct patient care as part of their primary responsibilities.
The Academy Board of Directors consists of individuals who practice in every setting that we find audiologists in including private practice, industry, balance, hearing, pediatrics to geriatrics, and academics. We have transformed our practices to provide remote care and we are learning from every member of this Academy through the various communication mechanisms we access.
Academy Resources
The Academy is committed to continue to provide resources during this time and to support legislative initiatives that will include audiology in access to payment, small business loans, and other relief during this time.
Telehealth Web Seminars (free online education through the end of May 2020)
Purpose and Benefits of TeleAudiology (0.15 CEUs)
Presented by Suzanne Younker, AuD
Telepractice in Audiology: Globalization of Hearing Care (0.1 CEUs)
Presented by Bopanna B. Ballachanda, PhD
Pediatric Audiology Telehealth (0.1 CEUs)
Presented by Wendy Steuerwald, AuD, and Michael Scott, AuD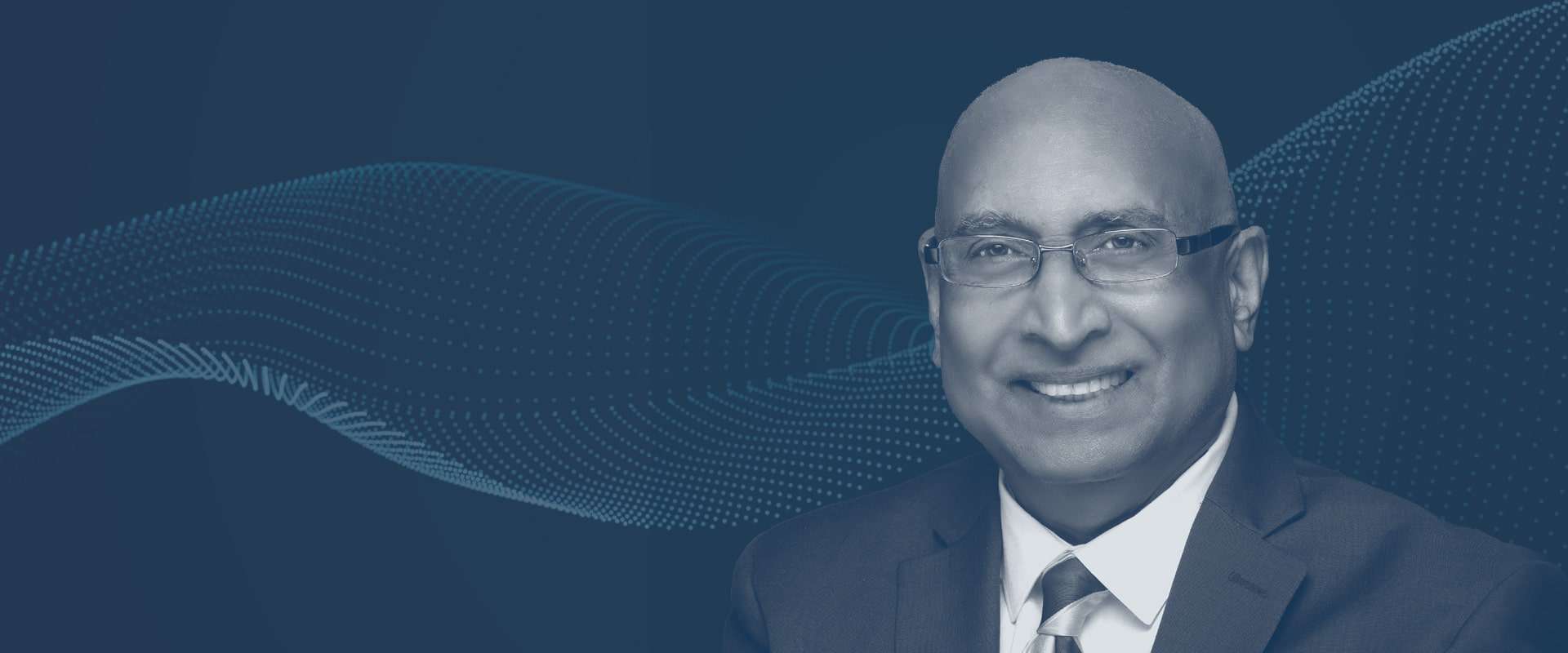 It is an honor and a privilege to begin my term as president of the American Academy of Audiology. The road to this destination was long; however, it is worth taking this journey. Few get selected to lead an organization and, therefore, I want to thank the membership for giving me this opportunity. The chance…