Facebook, Twitter, and other social media platforms have infiltrated nearly every aspect of daily living; healthcare is not an exception. According to the Pew Research Center (2018), "some 88% of 18- to 29-year-olds indicate that they use any form of social media. That share falls to 78% among those ages 30 to 49, to 64% among those ages 50 to 64 and to 37% among Americans 65 and older." Although this statistic would indicate whether your patient is more or less likely to utilize social media depending on their age bracket, the clinician should also consider the patient's caretaker and their social media usage. Therefore, it is beneficial to inform yourself of your patient's online behaviors to better understand their needs and perspective. Two of the most influential social media platforms in healthcare are Twitter and Facebook. Twitter was designed to present short blurbs of information. Facebook can contain more content and has more intricacies including "Pages" and "Groups". According to Facebook, Pages were designed to be the official profiles for entities, such as celebrities, brands or businesses. Facebook Groups are the place for small group communication and for people to share their common interests and express their opinion.
There are three recent articles specifically related to hearing loss patients and social media. Saxena et al. (2015) investigated social media usage of cochlear implant recipients and their families. Choudhury et al. (2017) utilized a similar study design to investigate usage in hearing aid patients and their families. These articles gathered data about patient's behaviors on social media sites. Overall, they found social media is often used for sharing advice and offering support (Choudhury et al., 2017). Twitter and Facebook Pages are the most-used medium by hearing aid and cochlear implant "service providers" (manufacturers, dispensers, healthcare providers) (Choudhury et al., 2017 and Saxena et al. 2015). Facebook Groups are most commonly used by hearing aid and cochlear implant users. The authors report frequently discussed topics are hearing aid prices and reasoning for discontinuing hearing aid use. Additionally, Facebook is the most-used medium for brand discussions for cochlear implant manufacturers (Saxena et al. 2015). One of the limitations of these studies is they were unable to include data from "private" Facebook groups- groups that require approval by a member to join. Therefore, some of the data may be skewed to the information that is publicly available.
When working with your patients, it is important to keep in mind that they may be part of these groups and receive information and advice from fellow users on the internet. Although it may not be apparent in your visits, their decision-making regarding device use, device manufacturer, follow-up, etc. may be influenced by things they have read online. One of the benefits to social media is you can direct your patients to various Facebook groups and Twitter pages if they are looking for a support network but are unable to join an in-person group. One future direction for research could be an investigation into the positive effects of a social media participation for people with hearing loss on their mental health and well-being.
The third article, O'Brien et al. (2019), investigated misinformation presented online to tinnitus patients. They looked at Facebook Pages, Facebook Groups, Twitter Accounts, and YouTube videos. Below are the percentages of misinformation in each category.
Facebook Pages: 42.7%
Facebook Groups: 13.5%
Twitter Accounts: 34.6%
YouTube Videos: 21.5%
Although there is a high percentage of misinformation regarding tinnitus present in social media, in particular on Facebook Pages, O'Brien et al. (2019) notes there are other categories present within these social media platforms. 59.5% of the information in public Facebook Groups was categorized as "support group". Therefore, patients should not necessarily be dissuaded from utilizing social media groups, but clinicians should be prepared to discuss misinformation with their patients.
Overall, social media can be a useful tool for patients to find information, connect with peers, share their stories, and find providers. There are some downfalls to using social media which include misinformation and subsequent changes in patient compliance, follow-up, or commitment to the treatment plan. Audiologists should be aware of both the benefits and challenges that are present and be prepared to address them in the clinical setting.
References
Choudhury, M., Dinger, Z., & Fichera, E. (2017). The utilization of social media in the hearing aid community. American Journal of Audiology, 26(1), 1-9. doi:10.1044/2016_aja-16-0044.
O'Brien, C., Deshpande, A.K., & Desphande, S. (2019). Tinnitus awareness and misinformation on social media. The Hearing Journal, 72(1), 18-21.
Pew Research Center (2018). Social Media Use in 2018. Retrieved from: http://www.pewinternet.org/2018/03/01/social-media-use-in-2018/.
Saxena, R.C., Lehmann, A.E., Hight, A.E., Darrow, K., Remenschneider, A., Kozin, E.D., Lee, D.J. (2015). Social media utilization in the cochlear implant community. JAAA, 26(2), 197-204. doi: 10.3766/jaaa.26.2.8.

Emily Jo Venskytis, AuD, UPMC Children's Hospital of Pittsburgh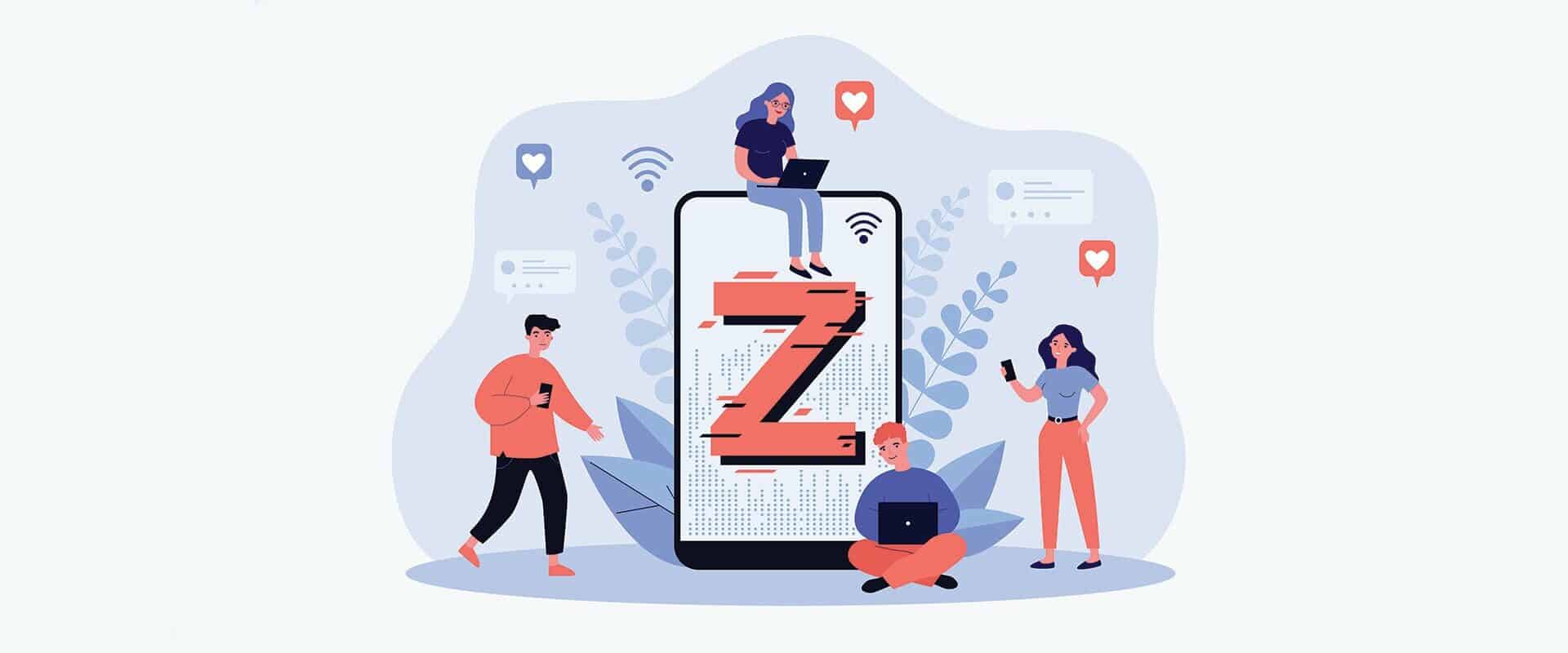 By Melanie Lutz Generation Z (Gen Z) is an epithet given to those born between the late 1990s and 2010s. This distinctive cohort was born into a world of modern technology and globalization, which consequentially shaped the type of consumers and coworkers they have become. Understanding the idiosyncrasies of Gen Z, from their patient needs…