By Rachel Bell
If your college experience was anything like mine, when you entered your undergraduate program, your preliminary class schedule included a course in public speaking. Following admission to graduate school, I was lucky enough to interview for and receive a coveted graduate teaching position with this public-speaking course.
My time taking the course as an undergraduate student, (and then working as a graduate assistant) delivering four speeches and helping students as they prepared, provided me with a level of appreciation for public speaking and speech delivery that has been invaluable. In this month's news byte, I want to address public speaking. Specifically, I wanted to focus on practical tips that audiologists can employ in various contexts to help with common apprehensions when it comes to speaking in public.
Merriam-Webster defines public speaking as "effective oral communication with an audience" (Merriam-Webster, n.d.). When we think about public speaking, we often think about giving a formal speech. But public speaking can be any form of communication with an audience. Think of a one-on-one hearing aid evaluation or a web-based video call with local physicians describing and marketing audiological services. Being an effective verbal/oral communicator comes into play in many of our daily interactions. So, let's dive into practical tips to help when preparing for and delivering your speech.
Prepare
Any public-speaking engagement requires some preparation. Websites may provide you with ideas for reducing anxiety with public speaking. These include remembering to practice, wearing comfortable clothing, and being familiar with the area you will be giving the speech (Toastmasters International, n.d.). Here are some similar tips that I have found to work well.
Be passionate about the topic.
This obviously is a main part of preparation and what sites will call, "know your topic." But we have a unique ability in that when we discuss audiology, most of us can let our passion for audiology shine. Once you have an idea of what your host would like you to speak on, take time to ensure that you can exude passion for the topic in your speech. Focusing on this first can make the entire process go more smoothly.
Focus on main points—do not memorize a script.
We have all heard speakers who just sound too much like they are reading from a script. When someone reads from a script, it removes the idea that the person speaking has command of their subject matter. To avoid this, focus on main points and then elaborate on them in the moment. This allows for a more natural flow of the speech. Also, by focusing on the main points, the speaker remains organized, making it easier to flow from one point into the next (Fruciano, n.d.).
Make focused eye contact and practice it.
Making eye contact seems like an obvious point, but at the same time, can be exceedingly difficult. Wouldn't it be better if you picked a spot at the back of the room or focused on just one person? As far as calming nerves over giving a speech, research has shown that maintaining eye contact with one person for a period of three to five second and then moving to another as you present (focused eye contact) helps you concentrate and keeps your mind from wandering off topic (Wyeth, n.d.). Focused eye contact can also improve memory performance for your audience (Lanthier et al, 2021).
Watch your pauses.
When grading speeches during the public-speaking course, use of pauses accounted for a sizable portion of the grade. Criteria for the pauses also included that they be in-audible meaning the pauses could not be filled with, "um," "ah," or the like. When used in a speech, these audible pauses, or fillers, distract from the message and could diminish our credibility.
Three ways to eliminate or at least reduce the use of these fillers are to be aware that you are using fillers, create an action to go with the filler each time you use it, and then, practice being silent versus using the filler (Zandan, 2018). For example, if your filler word is, "um," every time you use it when talking, tap your leg. The tapping of your leg reminds you to use silence instead of the audible pause. But of course, all of this leads into the final tip which is to practice.
Practice
The final tip on any form of public speaking is to practice what you are going to say. Aside from practicing what you will say, it will also be important to practice employing the other tips that have been mentioned here. The amount of time needed to practice these will be entirely individual, but you will be amazed on the improvement in your public speaking by practicing when you can.
Give Your "Speech"
Even if you never find yourself preparing a formal speech to give at a conference, you may be surprised by the number of opportunities you will have during your career to give a public speech. In time you may find that you are asked to talk to local physicians about audiological services that your practice provides.
A local university may be seeking a professor to teach one of their classes, and they reach out to you as a local professional for the job. A community group for patients with acoustic neuromas may invite you to speak to them on the options for single-sided deafness. Or, as mentioned earlier, daily interactions with your patients and their families are excellent opportunities to hone and harness effective public-speaking skills.
Conclusion
For audiologists, public speaking opportunities can take many forms. By being prepared, you exude professionalism and provide information with authority. I hope this quick review has provided you with some practical tips that you can employ immediately as you interact with colleagues, patients, and families as well as some areas to focus on as you prepare for, practice, and then give any future speeches.
---
Rachel Bell, AuD, is a clinical audiologist at UT Southwestern Medical Center in Dallas, Texas, working mostly with the adult population providing comprehensive amplification and cochlear implant services. Dr. Bell has been practicing in the Dallas/Fort Worth, Texas, area since 2015 after receiving her doctorate from West Virginia University.
References
Fruciano M. (n.d.) Why Memorizing Your Speech is Bad. Effective Presentations. www.effectivepresentations.com/blog/memorizing-speech-bad (accessed April 6, 2022).
Lanthier S, Zhu M, Buyn C, Jarick M, Kingstone A. (2021) The costs and benefits to memory when observing and experiencing live eye contact. Visual Cog 30(1-2):70–84.
Merriam-Webster. (n.d.). Public Speaking. In Merriam-Webster.com dictionary. www.merriam-webster.com/dictionary/public%20speaking (accessed April 8, 2022).
Toastmasters International. (n.d.) Preparing a Speech. Toastmasters. www.toastmasters.org/resources/public-speaking-tips/preparing-a-speech (accessed April 7, 2022).
Wyeth S. (n.d.) 10 Reasons Eye Contact is Everything in Public Speaking. Inc. www.inc.com/sims-wyeth/10-reasons-why-eye-contact-can-change-peoples-perception-of-you.html (accessed April 8, 2022).
Zandan N. (2018) How to stop saying "um," "ah," and "you know." Harvard Bus Rev. https://hbr.org/2018/08/how-to-stop-saying-um-ah-and-you-know (accessed April 8, 2022).
Academy Resources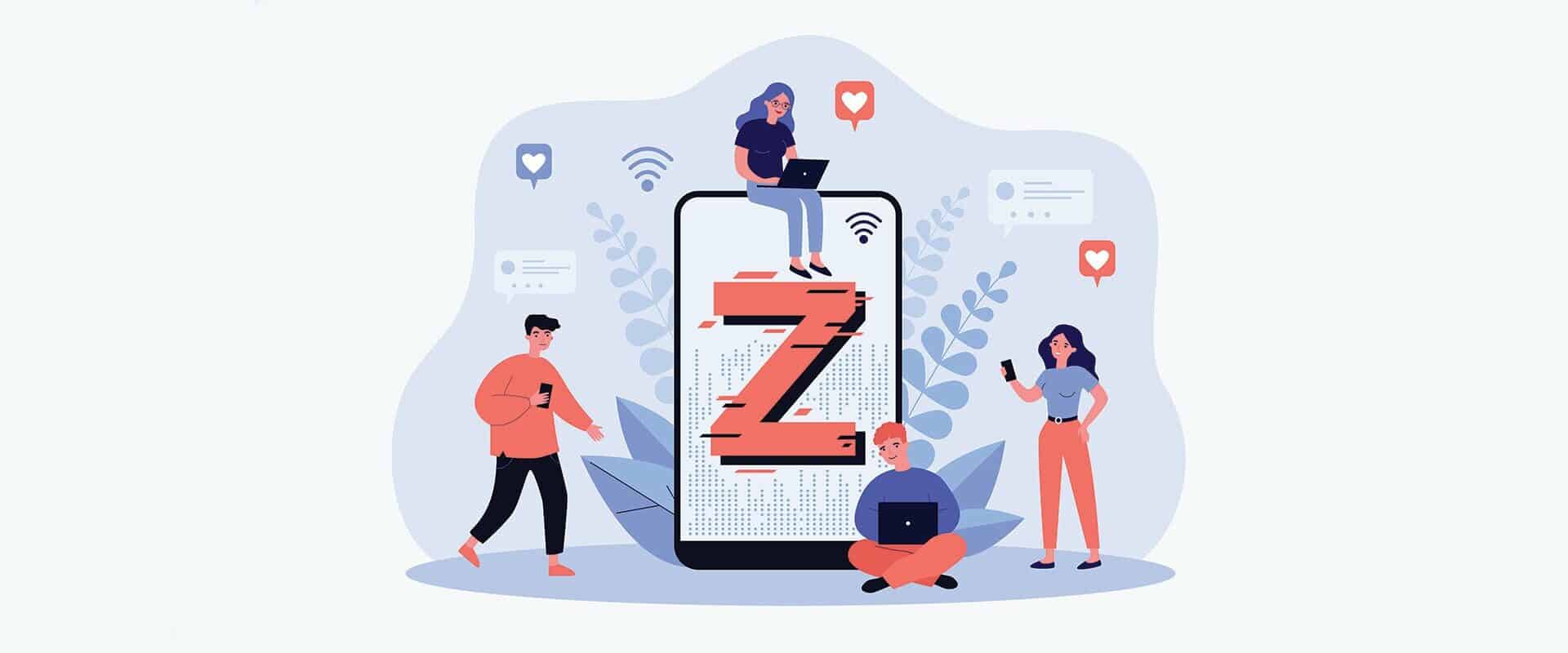 By Melanie Lutz Generation Z (Gen Z) is an epithet given to those born between the late 1990s and 2010s. This distinctive cohort was born into a world of modern technology and globalization, which consequentially shaped the type of consumers and coworkers they have become. Understanding the idiosyncrasies of Gen Z, from their patient needs…