By Jennifer Drohosky, AuD, ABA Certified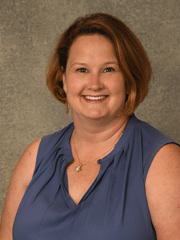 Certification through the American Board of Audiology (ABA) has been a boost to my career in several ways—but if I'm being totally honest, I initially had doubts about the need for it.
Like many others, I wondered about the necessity or value of "another" or an "extra" certification. Wasn't I already doing a great job with the way things were? Probably yes, but there was so much more ahead. Sometimes what you don't know, you just don't know.
I'm now incredibly grateful for the encouragement to pursue the Pediatric Audiology and Cochlear Implant Specialty Certifications, as well as the general ABA Certified credential. Why? I had no idea of the colleagues that I would meet or the opportunities that would emerge to work alongside them on furthering our profession on conclaves, committees, and task forces.
Being certified has helped me become much more involved with the Academy as a whole and opened the door for challenging myself and giving of my time and talents for the profession.
In a short time, I've made lifelong connections and now have a greater network of colleagues to keep me encouraged and challenged. I couldn't be more grateful for the colleagues that I have met throughout this process, and especially through my time with the ABA Board.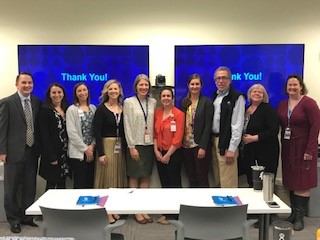 These certifications have brought unexpected opportunities alongside with the rewarding connections. I have expanded my horizons beyond my own clinic and my specialty niche, where things were comfortable, but also a little bit boring. At the mid-point of my career, I could easily have carried on with the status quo. Now I'm challenged to see our profession more globally, and to be an active participant in making a difference.
Finally, obtaining continuing education to meet certification requirements has been so enjoyable and gratifying. I don't find it difficult to keep up with the requirements. Being a competitive person, I like knowing that I'm exceeding the expectations of other certifications or of my state's licensure requirements. Staying current on continuing education and best practices provides reassurance that I will continue providing the best patient care possible and using evidenced based practice.
I may have been a bit stubborn and close minded when certification was suggested. Now I can look back over the last several years and see the great benefits that have come from being ABA Certified.
I am continuing to benefit from the continuing education and my certification renewal fees are easier to  manage with the new ABA Certification Fee Structure for Academy members—only $75 per year!
The experiences, opportunities, and connections are some that have kept me motivated and excited about my career. I'm very proud and quite grateful to be certified!
Jennifer Drohosky, AuD, ABA Certified, is the chair elect for the American Board of Audiology. For more information on ABA Certifications, visit the website.

If you're an employer looking to hire within the audiology profession, HEARCareers is the job board for you. Why HEARCareers? On average, a job posting on HEARCareers earns 600 views per posting, and offers more than 23,000 searchable resumes available to review. Resources HEARCareers offers general advice for employers hiring audiologists, along with employer resources…