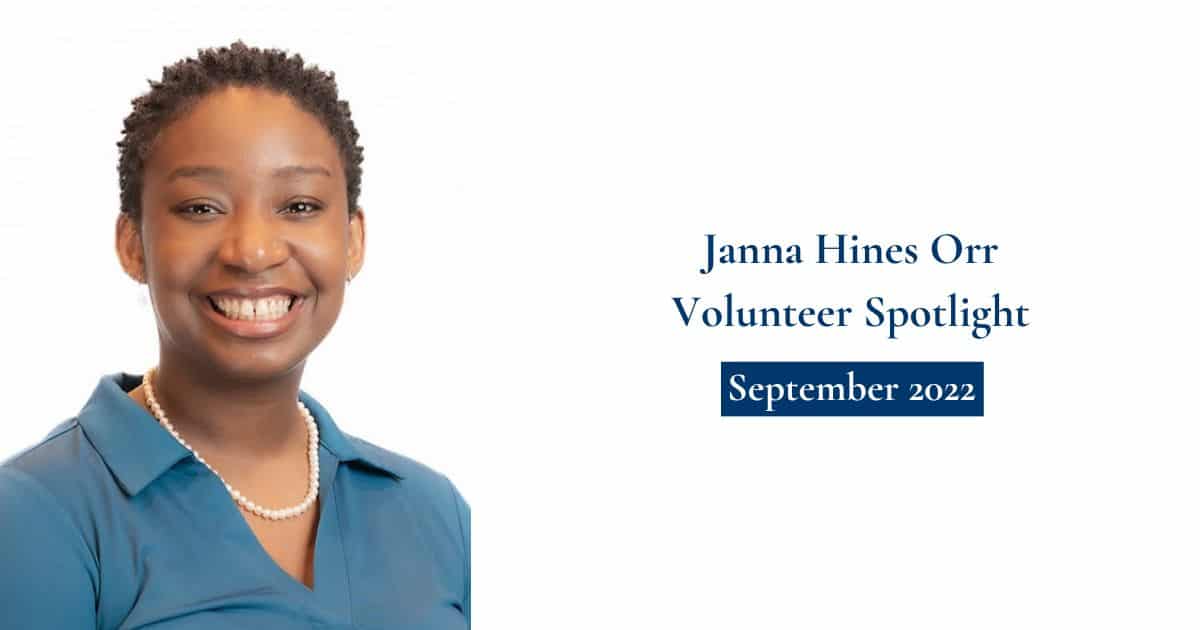 Janna Hines Orr is the 2022-2023 secretary and a member-at-large of the Student Academy of Audiology (SAA) board of directors. She also serves as the student liaison to ACAE. If you're interested in volunteering for any of our student committees, check out our current available opportunities.

---
What is your background in audiology?
I am currently entering my third-year of the audiology program at Washington University School of Medicine in St. Louis, Missouri. My interests are pediatrics and research. I hope to work exclusively with peds in a hospital or clinic setting in the future.
Why do you volunteer with the Academy?
I volunteer with the Academy to gain experience with the unseen parts of audiology like advocacy, legislation, and other areas you would not see in school or clinic experiences. Another reason I volunteer is to network with other students and audiologists in addition to building leadership skills.
If you had the ability to attain any knowledge instantly and completely, but it was limited to one subject or field, what would you most like to become an expert in?
Definitely coding; the internet and IT worlds are endless, and I feel I could make so many processes more efficient if I knew how to build programs. I could also let my creative freedoms run wild!
Is there a particular growth or learning opportunity you felt has been most helpful for you, either personally or professionally?
I would have to say being a part of different extracurriculars and experiences between undergrad and grad school. I cannot choose one, but each experience helped me grow and taught me different soft skills that have made me a better student and future clinician. I try my best not to say no to opportunities because there is a learning experience in everything if you take the opportunities presented to you seriously.
If you could only listen to one musical artist for the rest of their life, but you could listen to their entire volume of work, who would you choose and why?
This is tough because I listen to many different artists, but I would go with Lauryn Hill. I enjoy her music-especially her range of singing and rapping-plus her solo work, in addition to the music she made as part of the Refugees. The message in her songs is also timeless, and she has a song for every mood.
If you're interested in volunteering for any of our committees, please apply through the volunteer reserve.

What is your background in audiology? When I startedlege, I was a linguistics major who thought I wanted to get a PhD. After a semester of modifying vowel formants, I swore off research as something I could NEVER do for my whole life and decided that speech-language pathology felt like a more applied use of…