The American Academy of Audiology would like to congratulate the 2022 Academy honorees. These luminaries have made significant contributions within the audiology profession or hearing sciences.
Each award recipient was asked to answer the question "What achievement are you most proud of?" Watch the video above for a compilation of all of their answers. More information can be found in their bios, where you can learn more about their professional journey and watch their individual videos.
Or, click here to learn more about Academy Honors and Awards.
EARLY-CAREER AUDIOLOGIST AWARD
---
HONORS OF THE ACADEMY
---
JERGER CAREER AWARD FOR RESEARCH IN AUDIOLOGY
---
MARION DOWNS PEDIATRIC AUDIOLOGY AWARD
---
SAMUEL F. LYBARGER INDUSTRY AWARD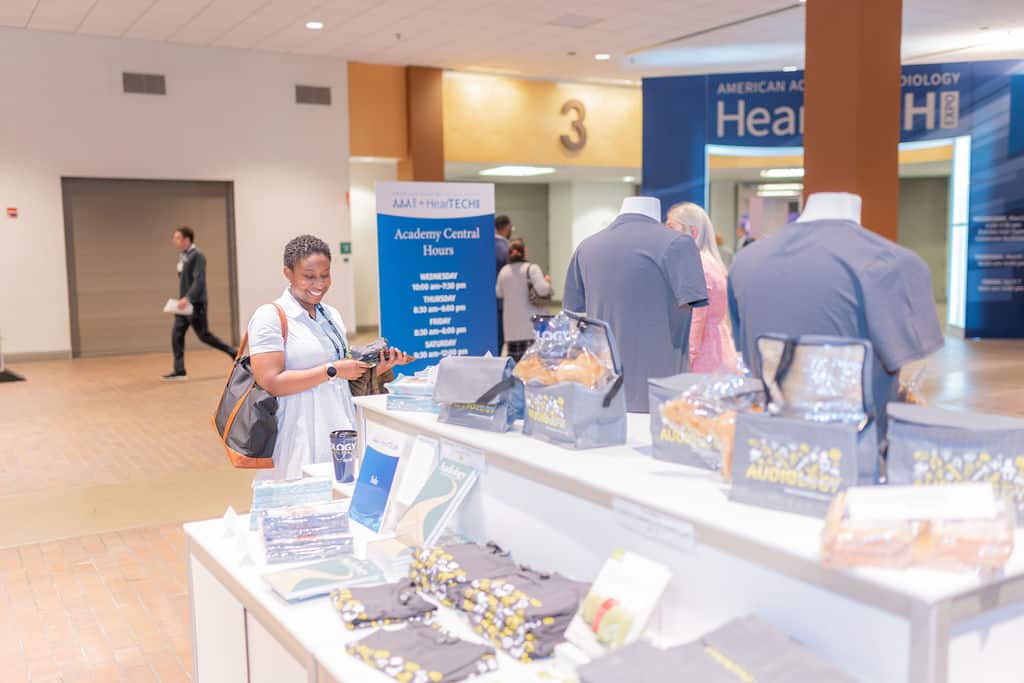 The Academy store has all the items you need for your office or practice. Promote the audiology profession and help inform and educate patients and the public on better hearing and balance care. As a special promo for May Is Better Hearing Month, store items have been discounted up to 50% off! See details below….