What is your background in audiology?
In college I was going to school to be a physical therapist (PT). When I was a junior in college, my brother had a head injury that caused dizziness. He was tested by an audiologist and was diagnosed with a unilateral weakness, and that is how I learned about the field of audiology.
I then interned with an audiologist in college and decided to go to graduate school for this instead.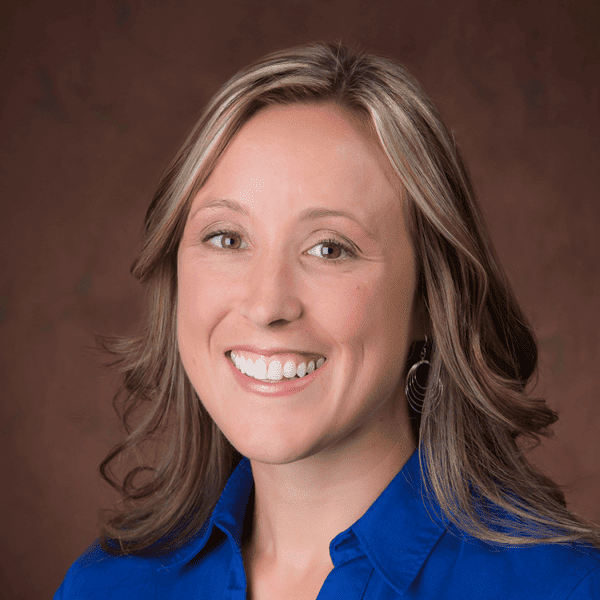 I went to Central Michigan University for my AuD. I moved back to my home town (St. Cloud, Minnesota) after I was done with school and have worked for an ear, nose, and throat (ENT) practice ever since.
I work with a really great team of audiologists and ENT's. I get to see a variety of patients, including adults with cochlear implants, adults and pediatrics with osseointegrated steady-state implant (OSIAs), bone-anchored hearing aids (BAHAs), and hearing aids, and I get to perform balance evaluations.
Why do you volunteer with the Academy?
Over the past several years it feels like there have been a lot of negative changes to our field. Between over-the-counter hearing aids (OTCs), poor insurance reimbursement and third-parties, I was feeling a bit defeated. I needed to do something to feel more in control of my future. I did some research and thought volunteering would help. It has been great to work with other audiologists in different parts of the country and in different areas of audiology. Strategizing ways to help the profession even is some small way makes the field more exciting again.
What is one thing that you can say volunteering has done for you and your personal success as an audiologist?
It has made me more optimistic about the future of the profession. Being happier always helps with productivity, patient care, and financial outcomes at work as well.
What was your all-time, best ever Halloween costume?
Family costumes are my favorite. When my girls were younger, my husband and I and our three daughters dressed as the family from despicable me. This year my youngest's Bat Mitzvah is at Halloween time, so we are dressing as the Adams family. Even grandparents and cousins are getting involved.
Which superhuman power do you wish you had?
Teleportation. I love to travel, but hate to fly.

What is your background in audiology? When I startedlege, I was a linguistics major who thought I wanted to get a PhD. After a semester of modifying vowel formants, I swore off research as something I could NEVER do for my whole life and decided that speech-language pathology felt like a more applied use of…