By Brandy Stephens, AuD
Clinical supervisors are tasked with the honor of training the next generation of audiologists. As supervisors, it is our duty to make sure each student receives sufficient training and a fair assessment of their skills and knowledge, regardless of their disability status. Supervising audiology doctoral students with disabilities can sometimes come with a few additional responsibilities, but there are some resources available to you that can help you understand how to serve these students best.
Audiologists frequently recommend work and school accommodations for individuals with hearing loss, and this knowledge can help with managing students with hearing loss in your clinic. However, you may have a student needing accommodations for physical limitations or other sensory challenges related to a disability that we are not as familiar with in this field.
Even for students with hearing loss, appropriate accommodations may not be obvious to clinicians with normal hearing, such as how to complete listening checks for devices or how to accurately score word recognition testing. The Americans with Disabilities Act (ADA) (2008) states that students with disabilities who are otherwise qualified, meaning those individuals who meet the essential technical and academic standards established by the university or program, will not be denied access simply because they have a disability (Khubchandani, 2011).
Students are entitled to reasonable accommodations that allow them equal opportunity to meet graduation requirements of the degree program. Students with disabilities may need accommodations to allow them to fully participate in the program, but with those accommodations they should still ultimately meet the requirements of graduation.
It is the responsibility of the student to register with the school's disability department and to request accommodations in advance of starting classes and clinic. If the student waits until they start to fall behind or have difficulty in clinic, it may be too late to request accommodations. Not all accommodation requests are required to be granted. It is up to the disabilities department and the clinical department to determine if the request is possible or reasonable, as well as if it changes the fundamental nature of the degree program requirements.
There may need to be a discussion between the department and the student to figure out the best accommodation. Accommodations and modifications of policies and practices are not required when it would fundamentally alter the nature of the service, program, or activity or give rise to an undue financial or administrative burden. It is also the responsibility of the student to let their supervisor know that they have accommodations for the clinic and to have that discussion at the start of the clinical rotation. They do not have to disclose their disability, only that they have agreed upon accommodations in place.
As the supervisor, your responsibility to simply assess if the student is meeting the standards set for all students in the program, and to make sure the skills you are assessing are essential for graduation and completion of the program, just like with any student you supervise. Regardless of the disability or accommodation your job is to teach them the skills required to be an audiologist and to honestly assess their skills and knowledge.
If you notice problems with performance, you can discuss this like you would with any student and make sure they understand where they are in their skill level compared to where they need to be to graduate, and work with them to determine how to get them to where they need to be. Accommodations are there to allow equal access, not to guarantee success, so it is important to continue to make sure that all clinicians leaving your program are competent and ready to work independently as audiologists. The two best resources available to you are the disabilities department and clinical coordinator of the student's school or program. They can give you specific information about policies and already agreed upon accommodations.
See below for additional resources and stay tuned for future resources related to this topic from the Students with Hearing Loss Subcommittee of the Student Academy of Audiology, including a preceptor training module.
References and General Resources
Amended Americans with Disabilities Act (ADA) (2008) https://www.eeoc.gov/statutes/ada-amendments-act-2008 (accessed March 1, 2022).
The ADA National Network: Postsecondary Institutions and Students with Disabilities. https://adata.org/factsheet/postsecondary (accessed March 1, 2022).
Khubchandani A. (2011) Supervising Trainees with Disabilities. Presentation transcript. https://www.apa.org/pi/disability/resources/supervising-trainees (accessed March 1, 2022).
SAA SPOTLIGHT | Audiologists with Hearing Loss: What We Bring to the Table https://www.audiology.org/news-and-publications/audiology-today/articles/saa-spotlight-audiologists-with-hearing-loss-what-we-bring-to-the-table/ (accessed April 26, 2022)
Working Effectively with Audiology Students Who Are d/Deaf or Hard of Hearing: Tips for Clinical Preceptors https://www.audiology.org/news-and-publications/audiology-today/articles/working-effectively-with-audiology-students-who-are-d-deaf-or-hard-of-hearing-tips-for-clinical-preceptors/ (accessed April 26, 2022)
Hearing Loss Specific Resources
Resources for students with hearing loss: https://saa.audiology.org/get-involved/committees/students-with-hearing-loss/
Bethel M, Mormer E. (2020) Examining self-disclosure and terminology preferences of DHoH students. Part 1 of 3. Hear J. November.
Bethel M, Mormer E. (2020) Solutions to clinical challenges faced by students with hearing loss. Part 2 of 3. Hear J. December.
Bethel M, Mormer E. (2020) Impact of hearing loss on motivation and self-efficacy of AuD students. Part 3 of 3. Hear J. November.
---
Brandy Stephens, AuD, has worked as a pediatric audiologist at Vanderbilt University Medical Center in Nashville, Tennessee, since 2015 and has been a clinical supervisor since that time. She is a member of the Academy's New Professionals Committee.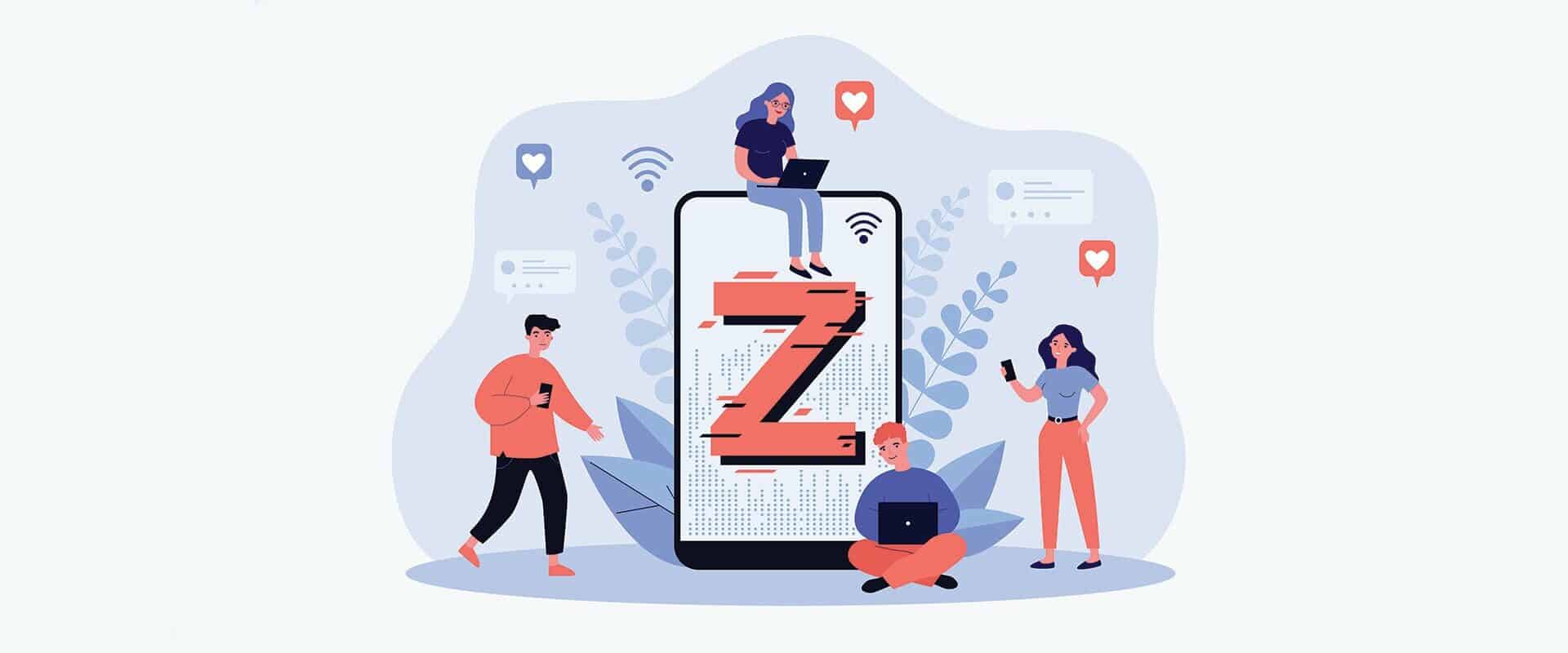 By Melanie Lutz Generation Z (Gen Z) is an epithet given to those born between the late 1990s and 2010s. This distinctive cohort was born into a world of modern technology and globalization, which consequentially shaped the type of consumers and coworkers they have become. Understanding the idiosyncrasies of Gen Z, from their patient needs…