Nicole Denney, AuD
When I accepted my first job following my externship year, I knew I was in for a very sink or swim life change. I accepted a position in a private practice as the sole provider in a new city right after graduation. I'd have my own office, my own PCC, and all the patients and responsibilities of managing an office would land on my shoulders. However, this is not all that unique in our profession. Many recent graduates choose to start out in a more independent setting rather than a multi provider office. After working at my current practice over a year now as the only provider, I'd like to share some advice on how to swim rather than sink when starting out on your own.
Before you accept, make sure this is right for you. Do a fair amount of soul searching, list making, and talking with mentors. I was fortunate in that my externship experience provided me with a great sense of the type of environment I'd be working in; we were part of a large practice group with typically only one audiologist and one PCC at each location. Knowing how to run an office and manage your schedule is very important and something we don't exactly learn in school. For me, I spoke to other friends who started out on their own as a first job. They were able to give me a lot of honest pros and cons and it really helped me determine if this was something I could do. Likely, if you are thinking about taking a job being the sole provider, you know someone who has already been through this and would be willing to talk with you about the experience.
Always have someone you can ask for advice. This was very important to me during my interviews for all jobs. I wanted to make sure that even though I would be 60 miles from the closest practice in our group, I could still call on other audiologists if needed. And let me tell you – I did need this, especially in the beginning! My corporate office is in Lubbock, Texas, and I'm all the way out in Southern Colorado, so there is a huge distance between us. However, I can always call or email the main audiologists there and they get back to me within the day. Besides that, I also use my mentor/externship supervisor for advice when I need it. It was very important to me to be able to talk to someone within the company when needed and also to get an outside opinion. This way, when I first started out in my office, I didn't feel completely alone, but I also didn't feel like someone was watching me or holding my hand. It made me really own up to who I am as a provider and still have that comfort of a safety net.
Which leads me to my next point – you have to own it. Being a 26-year-old doctor fresh out of school, we tend to look like our patient's grandchildren. While the "wow you are so young" comments can throw you off, just remember you know your stuff! Holding yourself to a higher level of professionalism and making honest and educated recommendations and treatment plans for your patients will get you far when you are just starting out on your own. Being on my own actually gave me more confidence that I could not always find in my externship. Decisions are now mine and I know the reasons for why I'm making them. It's a mental game that personally worked well for me.
While I made sure I still could call on other audiologists through my practice group for advice, I knew in advance it would be hard to not see and regularly discuss topics with peers. For this reason, I chose to involve myself more with the Academy by applying to be on the New Professionals Committee. There is a plethora of engaging committees within the Academy that are always looking for new members. This gives me a connection to collogues with similar interests and a fun way to stay invested. Another way is to become more involved with your state academy group! This one is a little harder for me personally due to where I live but I know they have in person meetings and that the Colorado Academy of Audiology is planning a really impressive conference this year! Being involved at the state level can connect you with audiologists in your area and lead to a rewarding experience.
I am very content and happy with my choice to work in a private practice as the only provider. If you are considering a similar choice, I'd be more than happy to discuss the pros and cons about my own experience. You can contact me via email at ndenn511@gmail.com.
We are not the only profession to have new graduates start out solo. A similar advice article was written for law professionals and published on Americanbar.org. The part that I found most influential was, "you are more qualified to practice law than you give yourself credit for." Same goes for audiology. You know way more than you think you do, and your patients are coming to you because YOU are the expert.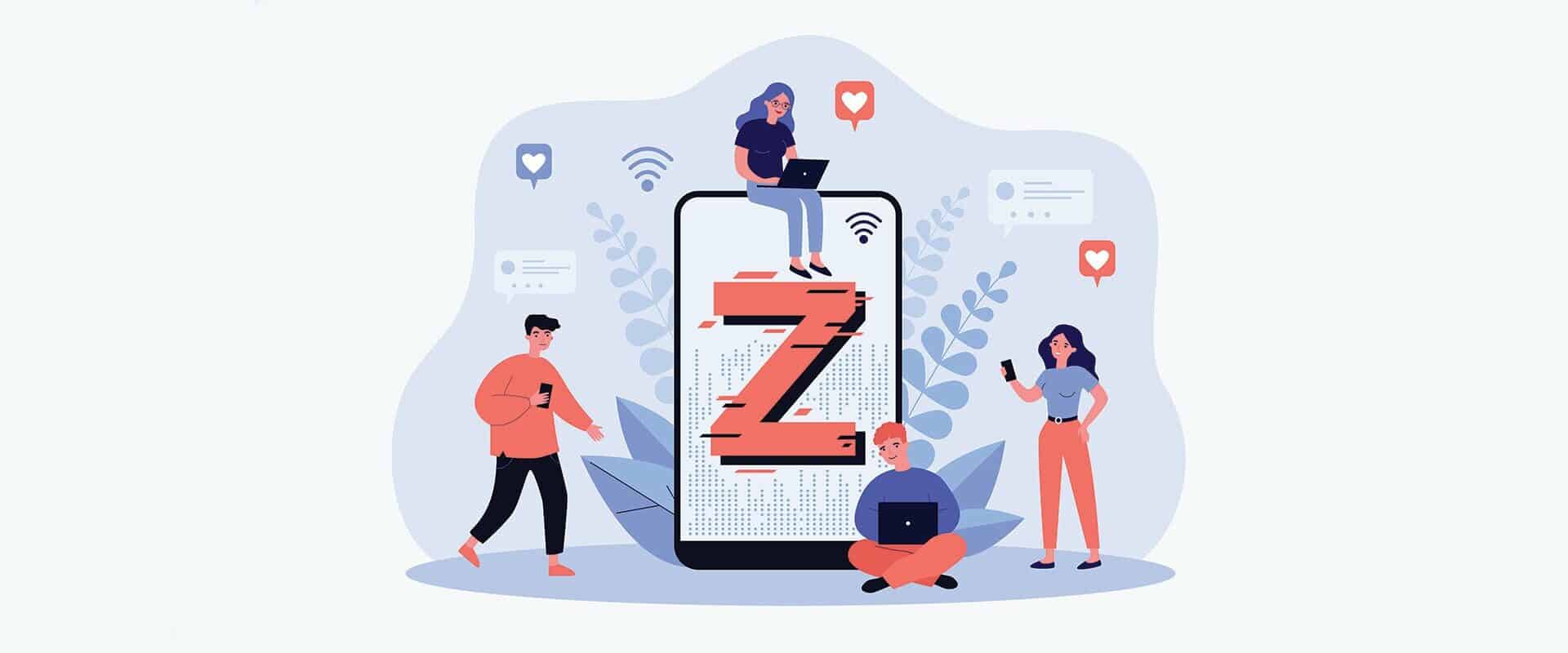 By Melanie Lutz Generation Z (Gen Z) is an epithet given to those born between the late 1990s and 2010s. This distinctive cohort was born into a world of modern technology and globalization, which consequentially shaped the type of consumers and coworkers they have become. Understanding the idiosyncrasies of Gen Z, from their patient needs…