CMS Includes Audiologists in the Quality Payment Program
Under the final Quality Payment Program (QPP) rule for 2019, the Centers for Medicare and Medicaid Services (CMS) announced that audiologists will be considered "eligible clinicians" for QPP participation, effective January 1, 2019.   The QPP is the program that replaced the flawed Sustainable Growth Rate (SGR) formula that, for years, served as the underpinning of Medicare provider payment.  The QPP will begin its third year in 2019.  Until now, only physicians, physician assistants, nurse practitioners, clinical nurse specialists, certified registered nurse anesthetists (or groups or virtual groups that include one of these clinicians) were included in the QPP.  With this final rulemaking for 2019, CMS has expanded the provider types required to report under QPP to audiologists, speech-language pathologists, physical therapists, occupational therapists, clinical psychologists, and registered dietitians or nutrition professionals.
There are two paths to participate in quality reporting under QPP:  the Merit-based Incentive Payment System (MIPS) or Advanced Alternative Payment Models (Advanced APMs). MIPS will be the pathway most feasible for audiologists; it includes the former Physician Quality Reporting System (PQRS) measures that audiologists previously reported to CMS.
Those required to report effective January 1, 2019, will see payment adjustments effective January 1, 2021.  Successful reporting under MIPS can result in a payment bonus of up to 7 percent. Conversely, failure to meet MIPS reporting benchmarks may result in up to a 7 percent reduction in reimbursement. MIPS-eligible clinicians must submit data by March 31, 2020, to avoid a negative payment adjustment.
We estimate that up to 99 percent of audiologists who are individual reporters will be automatically excluded from QPP participation. Check your participation status with CMS.
Required Participants
To be required to report in the QPP, clinicians must meet all of the following requirements:
Clinicians or groups that have billed $90,000 or more in allowed charges under the Medicare Physician Fee Schedule (MPFS), furnished to Medicare Part B Fee-for-Service (FFS) beneficiaries (including Railroad Retirement Board and Medicare Secondary Payer)
Clinicians or groups that provide care to 200 or more Medicare Part B FFS beneficiaries
Clinicians or groups that provide over 200 distinct procedures to Medicare Part B beneficiaries
Providers who are required to participate may submit data as an individual or as part of a group, including a virtual group. Individual clinicians are identified by a unique combination of individual National Provider ID (NPI) and Tax ID Number (TIN). Clinicians who assigned their Medicare billing rights to a group organizational TIN can submit their data either: as part of a group TIN, pooling all clinicians' data; or as an individual.  CMS offers the following clarification:
Individual
If a provider reports MIPS data as an individual, the payment adjustment will be based only on that provider's performance. An individual is defined as a single NPI tied to a single TIN.
Group
If a provider reports MIPS data with a group, the payment adjustment is based on the group's performance. A group is defined as a set of clinicians – identified by their National Provider Identifier (NPI) – sharing a common Taxpayer Identification Number (TIN), no matter the specialty or practice site.
Virtual Group
A Virtual Group is a combination of two or more Taxpayer Identification Numbers (TINs) made up of solo practitioners and groups of 10 or fewer eligible clinicians who come together "virtually" (no matter specialty or location) to participate in MIPS for a performance period of a year.
Low Volume Threshold Exclusion
Most audiologist providers will meet at least one of the following low-volume exclusion thresholds and be automatically excluded from MIPS participation in 2019.
Have ≤ $90K in Part B allowed charges for covered professional services;
Provide care to ≤ 200 Part B enrolled beneficiaries; OR
Provide ≤ 200 covered professional services under the Physician Fee Schedule (PFS)
Voluntary Reporting and Opt-In Option
Audiologists may choose to voluntarily report under MIPS.  In this rule, CMS also offers an "opt-in" option, distinct from voluntary reporting. Providers who meet one or more criteria for the low-volume exception, may "opt-in" to participate in MIPS.  However, if a provider elects to participate, that participation status cannot change for the performance period and the provider will be subject to performance-based payment adjustments, either positive or negative, in 2021.
Data Submission Mechanisms 
When determining whether to submit data as an individual or as a group, there are multiple submission mechanisms:
Qualified Clinical Data Registry (QCDR)
2015 Edition Certified Electronic health record (EHR)
Qualifying registry
Claims
CMS web interface
Attestation
 If you have an EHR vendor or participate in a registry, be sure to contact the vendor and registry to understand system capabilities, verify deadlines, and confirm they will be able to report your data to CMS.
MIPS Performance Categories
There are four performance categories that make up a provider's final score. This final score determines the payment adjustment. For audiologists, reporting will be limited to the Quality and Clinical Improvement categories. In future years, additional categories may be required.
The categories for MIPS are listed below.
Quality
This performance category replaces PQRS. This category covers the quality of the care clinicians deliver, based on performance measures created by CMS, as well as medical professional and stakeholder groups. Providers are required to report on 6 quality measures for successful reporting. Audiologists must submit all measures listed below that apply to their practice setting. These are the same measures that were available under PQRS:
Measure #130 – Documentation of Current Medications in the Medical Record
Measure # 134 – Screening for Clinical Depression and Follow-up Plan
Measure # 154 – Falls:  Risk Assessment
Measure # 155 – Falls: Plan of Care
Measure # 226 – Preventative Care and Screening: Tobacco Use: Screening and Cessation Intervention
Measure # 261 – Referral for Otologic Evaluation for Patients with Acute or Chronic Dizziness
Promoting Interoperability (PI)
CMS re-named the Advancing Care Information performance category to Promoting Interoperability (PI) to focus on patient engagement and the electronic exchange of health information using certified electronic health record technology (CEHRT). This performance category replaced the Medicare EHR Incentive Program, commonly known as Meaningful Use. Audiologists were not included as participants in Meaningful Use.  This category will have a 0 percent weight for audiologists as they are exempt from this category.
Improvement Activities
This is a performance category that includes an inventory of activities that assess how providers improve care processes, enhance patient engagement in care, and increase access to care. The inventory allows a provider to choose the activities appropriate for their practices from categories such as enhancing care coordination, patient and clinician shared decision-making, and expansion of practice access.
Click here to access the inventory of eligible activities between 2017 and 2018.  CMS noted in the final 2019 rule that it has approved 6 additional activities, adding to the inventory above.   All of these activities (from 2017, 2018 and 2019) are applicable to the Calendar Year 2019 MIPS performance period and future years. The 6 new activities for 2019 are: comprehensive eye exam awareness; a financial navigation program in which participants provide financial counseling to patients or caregivers about costs of care and exploration of payment options; completion of a collaborative care management training program for the integration of behavioral health into primary care practice; completion of training on relationship-centered communication to better engage patients and develop a shared care plan; patient medication risk education (verbal and written) specific to opioids and benzodiazepines;  and use of CDC guidelines for prescribing opioids for chronic pain via clinical decision support.  More detail on these new measures may be found in Appendix A of the final 2019 MPFS/QPP rule.
Improvement activities can be submitted by providers to CMS through registries, some EHRs, and the CMS QPP Portal. Watch for more information to come on the submission of these activities.
Cost
The cost of care (resource use) provided will be calculated by CMS based on Medicare claims. MIPS uses cost measures to gauge the total cost of care during the year or during a hospital stay. Audiologists are currently exempt from this category.  
CMS Resources 
CMS offers several resources to assist providers with MIPS participation.  These resources are meant to provide direct QPP technical assistance without enrollment requirements.
Quality Innovation Networks – Quality Improvement Organizations (QIN-QIOs) – support clinicians in large practices (16 or more eligible clinicians).
Quality Payment Program Small, Underserved, and Rural Support (QPP SURS) programs – support those clinicians in small practices (15 or fewer eligible clinicians).
CMS has provided additional resources housed on the Quality Payment Program website at QPP.CMS.GOV
CMS also offers contact information for additional provider support.  Providers may contact the Quality Payment Program via email or telephone (1-866-288-8292, or TTY: 1-877-715-6222). The Quality Payment Program Service Center is available Monday – Friday; 8:00 AM – 8:00 PM EST.
American Academy of Audiology Resources
The Academy would like to be a resource to help you navigate through the QPP process. We will continue to post information on our website from the Academy, CMS, and other stakeholders. For questions or concerns, please contact Susan Pilch. Your question (s) will be addressed by a team of staff and volunteer member leaders who have expertise in quality reporting.
Additional Resources
MIPS Quick Start Guide
QPP -Year 3 – Final Rule Summary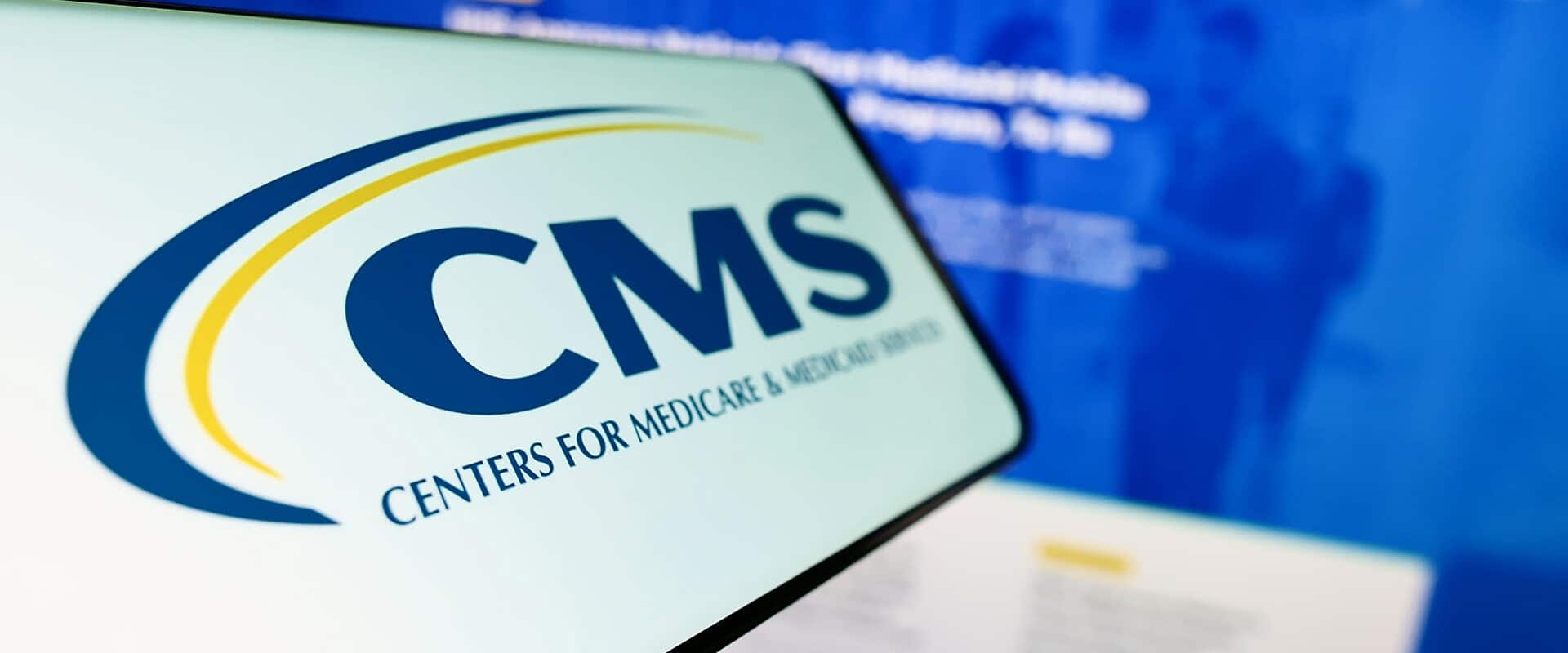 CMS issued additional guidance regarding the new provision for limited direct access to audiology services that will go into effect on January 1, 2023. As stated by CMS in this guidance, This modification in our finalized policy requires multiple changes to our claims processing systems which will take some time to fully operationalize, possibly by July…