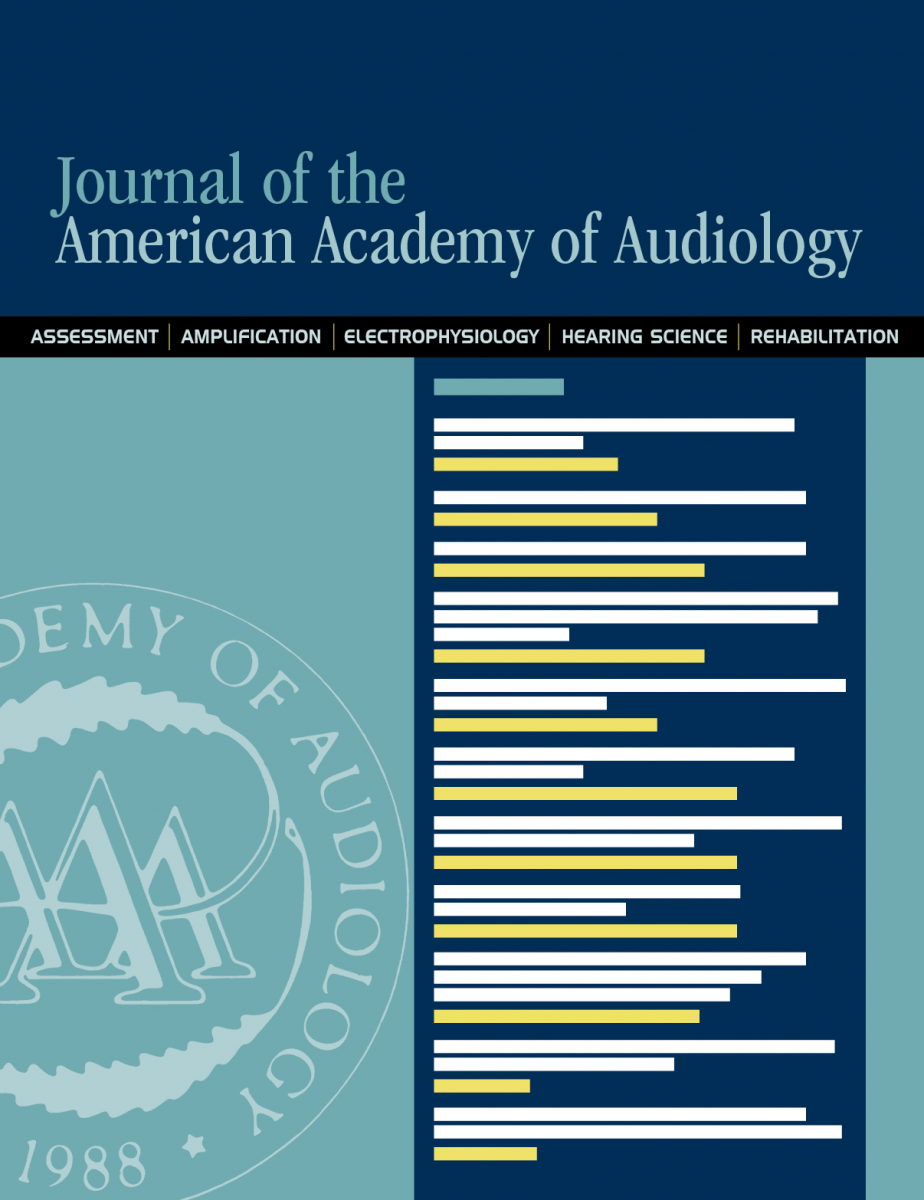 As the JAAA editors along with our editorial team, we are proud to announce new Fast Track content for JAAA, as of April 2019. We are working diligently to publish ahead of print. We strive for a two-month turnaround on articles from acceptance to digital publication. Thank you for your patience. Plan to see more of these announcements about content updates each month.
Test–Retest Reliability of Video Head Impulse Test in Healthy Individuals and Individuals with Dizziness
Authors: Singh, Nira Kumar; Govindaswamy, Rajeshwari; Jagadish, Nirmala
Subscribed Content Preimplant Hearing Aid Fittings and Aided Audibility for Pediatric Cochlear Implant Recipients
Authors: Nickerson, Alissa; Davidson, Lisa S; Uchanski, Rosalie M
Free Content Temporal Resolution in School-Age Children with Cochlear Dead Regions
Authors: Ismaail, Naema Mohammed; Shalaby, Amany Ahmed; Ibraheem, Ola Abdallah; Elsayed, Asmaa Abd EL-Aziz
Subscribed Content A Comparison of Word-Recognition Performances on the Auditec and VA Recorded Versions of Northwestern University Auditory Test No. 6 by Young Listeners with Normal Hearing and by Older Listeners with Sensorineural Hearing Loss Using a Randomized Presentation-Level Paradigm
Author: Wilson, Richard H
Log in through the here on the Academy site and click on "Fast Track" tab to see these latest article additions.
Gary Jacobson, PhD, is the editor-in-chief of the Journal of the American Academy of Audiology. Devin McCaslin, PhD, is the deputy editor-in-chief of the Journal of the American Academy of Audiology.

If you have a dog or cat, you've probably seen their ears moving toward an interesting or startling sound. For professional equestrians, watching the ears of their horse allows them to gauge their shifting attention. Humans still have these same muscles, and even more interesting is their relationship to our brain and how we pay attention. …