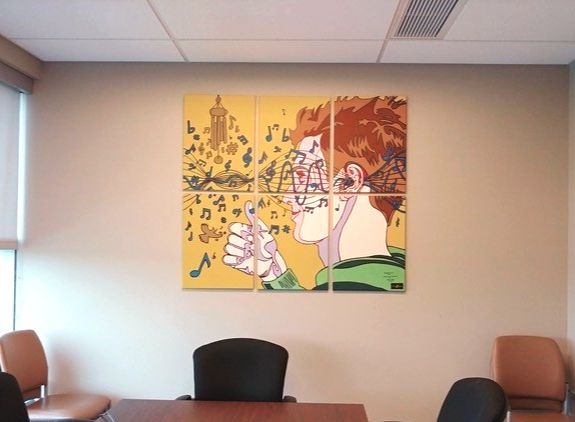 The Student Academy of Audiology (SAA) teamed up with the Foundation for Hospital Art to create a custom audiology-themed mural that, when complete, was donated to the Ohio State University's Department of Otolaryngology through the Ohio State University Foundation.
Hundreds of attendees at AAA 2019 took a short break in the exhibit hall and contributed to the painting for the "Paint for the Profession" event.
The piece has been hung in a conference room, which is used daily by faculty, staff, visiting professors, and guests of the unit and has helped to brighten and bring greater interest to the space.

If you're an employer looking to hire within the audiology profession, HEARCareers is the job board for you. Why HEARCareers? On average, a job posting on HEARCareers earns 600 views per posting, and offers more than 23,000 searchable resumes available to review. Resources HEARCareers offers general advice for employers hiring audiologists, along with employer resources…