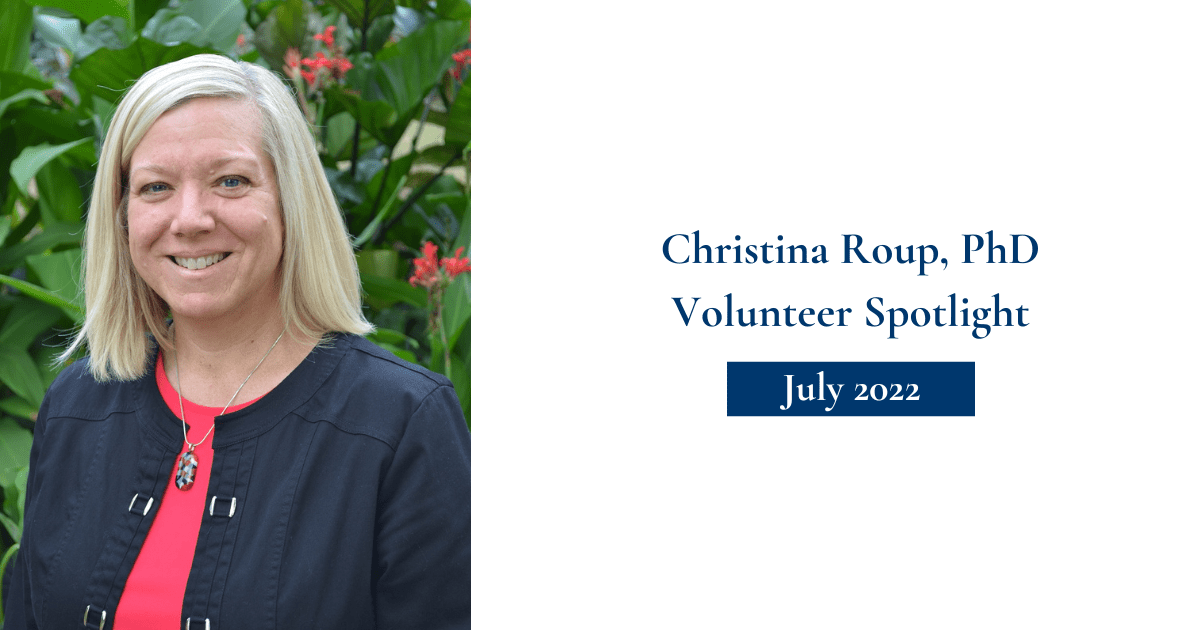 Christina Roup, PhD, is a member of the Honors and Awards Committee.
---
What is your background in audiology?
Early in my career, I practiced as a clinical and research audiologist for six years in the veteran's administration (VA) healthcare system, working in three different VA medical centers in three states. For the past 18 years, I have had an academic faculty position where I teach courses in the AuD program and conduct clinically-based research in aging and auditory processing.
Why do you volunteer with the Academy?
I volunteer with the Academy because I believe in the power of professional advocacy. Participation in the process matters; I was very lucky to have some amazing professional mentors early in my career who encouraged my participation with the Academy.
I have had great experiences volunteering on a variety of committees for the Academy, but I have to say my favorite to date is my current position on the Honors and Awards Committee. What could be better than being a part of seeing your really talented colleagues receive professional recognition for their achievements?
What piece of art (book, movie, play) sticks with you and why?
I really enjoy the photographic art of Ansel Adams. His collection of black and white photos of the American west, especially of Yosemite National Park, really stick with me. Having grown up in central California, I have spent a lot of time in the Sierra Nevada mountains. I love how Ansel Adams captured the grandeur and wonder of Yosemite and the Sierra's.
If someone were to write a biographical account of your life, what chapter would you be most interested in reading?
I guess I have to say the chapter on all my travels would most interesting. I have been fortunate to be able to travel throughout the United States as well as to quite a few destinations outside of the US, including a three-month sabbatical in Australia where I climbed the Sydney Harbor Bridge! Hopefully this chapter is written much later—after I have the chance for many more travel adventures.
If you're interested in volunteering for any of our committees, please apply through the volunteer reserve.

What is your background in audiology? When I startedlege, I was a linguistics major who thought I wanted to get a PhD. After a semester of modifying vowel formants, I swore off research as something I could NEVER do for my whole life and decided that speech-language pathology felt like a more applied use of…