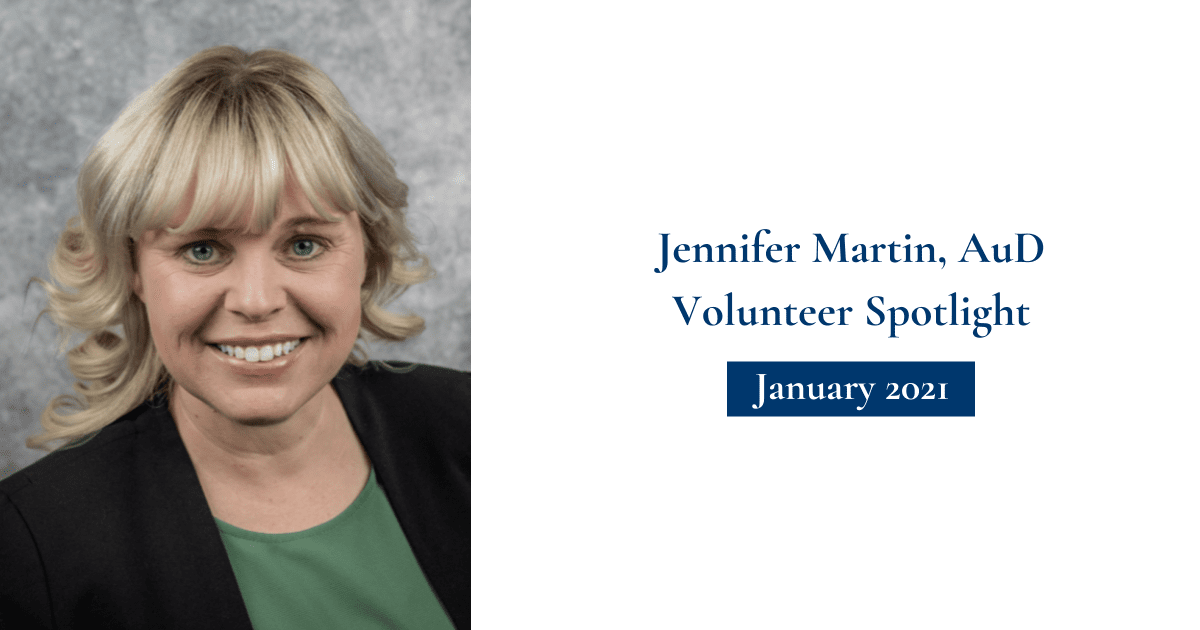 ---
What is your background in audiology?
A little pre-audiology background about me: I have a unilateral hearing loss that was diagnosed around the time I was in the first grade. This was after complaints that I heard "school bells" (tinnitus)—I didn't live near a school and this concerned my parents. In my previous professional life, I served over eight years in the Marine Corps, working with veterans with hearing loss and tinnitus is something that I have always been passionate about.
I graduated from Gallaudet University with my AuD in 2016 after completing my fourth year at the Boston VA Medical Center. From there, I started my first job with the Central Western MA VA Healthcare System in the Worcester. I absolutely loved this job! It was a new clinic so we had a lot of freedom to make the clinic our own. We started aural rehab and progressive tinnitus management programs, started performing auditory brainstem response (ABR) and auditory processing disorder (APD) testing, etc. I was also fortunate enough to work with the traumatic brain injury (TBI) team and the visual impairment team while at the Veterans Association (VA). Veterans with TBIs and visual impairments hold a special place in my heart. In November 2019, I left the VA to work for a hearing aid manufacturer as a government services field audiologist. That was an exciting job, getting to meet and work with so many VA audiologists in the Northeast and Michigan.
Like many of my peers, I was furloughed due to COVID-19. This July, I accepted a position with the Nurse Practitioner Group in Southborough, Massachusetts. There, I perform VA Compensation and Pension (C&P) exams daily. I recently completed the C&P Advanced Examiner program with LHI (Logistics Health Incorporated). I also serve as an adjunct professor at a local university teaching audiology-based courses to undergraduate students.
I am currently completing a Certification in Healthcare Policy from MCPHS (Massachusetts College of Pharmacy and Health Sciences) in Boston. I want to learn more about the legalities involved in health-care policy and compliance and I hope to obtain a master's in legal studies in health-care compliance/health-care policy in the next two years.
Why do you volunteer with the Academy?
My mother always said, "you are not allowed to complain if you're not willing to do something about it." I've taken that saying to heart. Not that I have anything to complain about but I feel like being actively involved is my way of hopefully changing things for the better and putting my little stamp on our profession. I think it's also important to at least be aware of what is happening within our field. If it doesn't directly affect you, it will indirectly so it is important to stay up-to-date on changes within the field and in health care in general.
I've been volunteering since 2013 and I highly recommend it to anyone. You can find positions that do require a longer time commitment or micro-volunteer opportunities. I've met some of the most amazing audiologists and life-long friends through volunteering with the Academy. If you're on the fence, just do it. It is 100 percent worth it.
What is the best place you've ever visited?
This is a tough one. It is a tie between Hong Kong, and Prague, Czech Republic. Hong Kong was amazing; I was able to visit the Po Lin Monastery and see the world's largest outdoor seated bronze Buddha. But it was in Prague that I had some of the best beer I've ever had in my life. They even have beer spas with all you can drink beer on tap next to the hot tub!
What is your favorite dessert or sweet treat?
While I try to stay away from sweets, my absolute favorite dessert is my mother's homemade banana pudding. Not the kind that comes in a box, the legitimate southern-style banana pudding, served warm, not cold.
If you could have any exotic animal as a pet, what would it be and why?
Between it being 2020 and having watched Tiger King during the quarantine, I'm not sure this is a good idea. Ha!
---

What is your background in audiology? My love of learning new languages led me to enroll in American Sign Language (ASL) courses while completing my undergraduate degree at the University of Illinois at Urbana-Champaign. It was during this time that I volunteered for a preschool that specialized in working with children who are Deaf and…