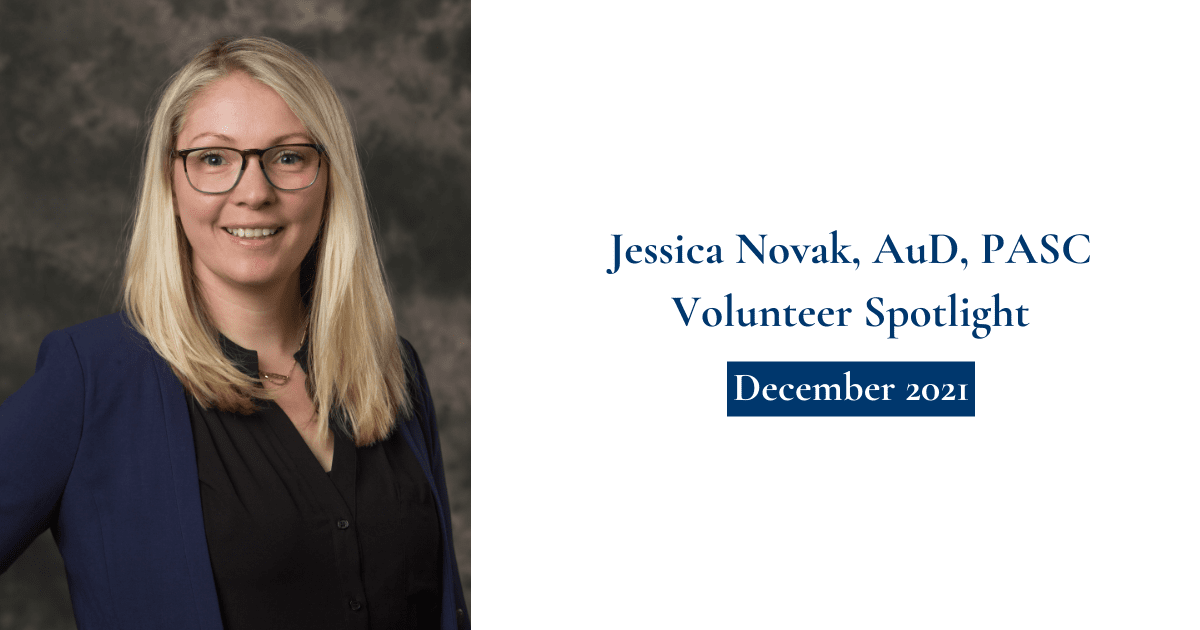 Jessica Novak, AuD, PASC, is a member of the Academy's Health Care Relations Committee. If you'd like to learn more, you can visit the committee page for a list of charges and initiatives, or review any of our other committees and councils.  
---
What is your background in audiology?

I am the lead audiologist at Children's Minnesota. I specialize in pediatrics.  
Why do you volunteer with the Academy?

For the sense of community. The ability to meet audiologists from around the country and world. Feeling like I am making a difference in our profession. 
What about your profession inspires you or feels most important to you?

Working with families. 
If you could produce a piece of art (painting, book, music, etc.) what would you create and why?

I really like large sculpture installations. 
Which person from the past would you like to have dinner with if given the chance?
I would switch it from dinner to a walk. I think it would have to be my grandfather. 
Interesting in volunteering? Check out the current available opportunities here under "How to Apply."

What is your background in audiology? When I startedlege, I was a linguistics major who thought I wanted to get a PhD. After a semester of modifying vowel formants, I swore off research as something I could NEVER do for my whole life and decided that speech-language pathology felt like a more applied use of…