What is your background in audiology?
My love of learning new languages led me to enroll in American Sign Language (ASL) courses while completing my undergraduate degree at the University of Illinois at Urbana-Champaign. It was during this time that I volunteered for a preschool that specialized in working with children who are Deaf and hard of hearing. I fell in love with the audiology profession and its profound impact on quality of life.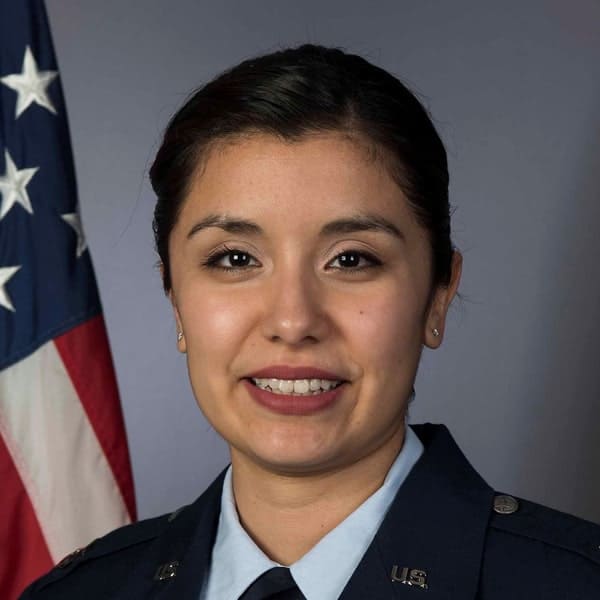 While completing my graduate degree at Northwestern University, I strove to rotate through clinics with various niches and patient populations to expand my appreciation for the field.
My first job was with the University of Chicago Medicine where I worked with a great team conducting audiograms, hearing aid services, vestibular exams, ototoxic monitoring, and cochlear implant evaluations. Currently, I am a military audiologist and the hearing conservation program manager for my installation. Over the past five years, I have worked to establish vestibular clinics at military treatment facilities in Virginia, Colorado, and Nebraska, serving thousands of active duty members, Veterans and their families.
Why do you volunteer with the Academy?
I volunteer to give back to the profession that has given me so much fulfillment in life. The Academy continues to look for ways to improve the career field and I respect the ongoing efforts made to better the lives of our patients. I have always felt the Academy will advocate for me and my patients so it is an easy decision to volunteer my time.
What is one thing that you can say volunteering has done for you and your personal success as an Audiologist?
Volunteering with the American Board of Audiology has challenged the way I think about implementing lasting change. I love how an idea can be critiqued by a group of peers so that it will blossom into a program that will benefit thousands of audiologists, and subsequently their patients. This has given me more courage and determination to make lasting change in my own workplace.
Who is your favorite cartoon character?
I would have to say Buttercup from the Powerpuff Girls. Her tenacity and courage resonated with me.
What is your favorite dish to cook?
In the summer, my favorite summer dish to whip up would be ceviche—we have a family recipe that is tried and true. As the weather gets cooler, I make a good beef lentil stew to stay warm and cozy.

Connor Sullivan, AuD is a member of the Coding and Reimbursement Committee. What is your background in audiology? I graduated from the University of Oklahoma Health Sciences Center. From my first year of undergraduate schooling, I knew I wanted to work with cochlear implants and help treat the "challenging cases" in audiology. I met my…