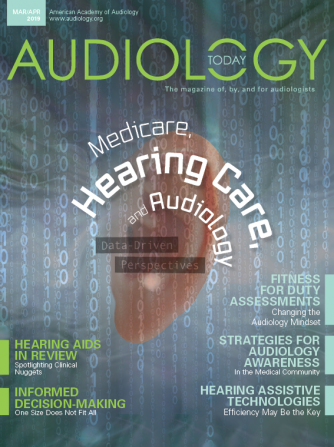 The editorial team and I are so happy to announce the content for this latest issue of Audiology Today. We are featuring a number of comprehensive, relevant, and interesting articles, as well as some short reads on public relations, coding and reimbursement, and audiology advocacy.
Take a look at the table of contents and delve into these online articles, which you can now easily search by topic, title, or author. We appreciate your patience as we continue to upload back issue content, but hope you find this new format easy to explore. 
Erin Schafer, PhD, is the editor-in-chief of Audiology Today and www.audiology.org.

Designated by Alzheimer's Disease International (ADI), World Alzheimer's Month occurs each September and is dedicated to raising awareness of and challenges with the stigmas associated with Alzheimer's and dementia. Public awareness events are a time for individuals, organizations, and communities to share the message and lend support to care-givers, professionals, and individuals with Alzheimer's. Recent…