JFLAC helps build future leaders in audiology.
JFLAC 2022 will take place in person at the Academy headquarters in Reston, Virginia, September 15-17, 2022. The James Jerger Future Leaders of Audiology Conference (JFLAC) provides an abundance of opportunities to its selected attendees. From the development of leadership skills and gaining confidence in oneself to the creation of long-term relationships and networking opportunities, JFLAC attendees will benefit for years to come. The Academy is committed to increasing the awareness and participation of a diverse group of applicants in the 2022 Jerger Future Leaders of Audiology Conference (JFLAC) and beyond.
Congratulations to the Selected 2022 JFLAC Participants
Learn more about the JFLAC class of 2022 below.
Katharine Fitzharris, AuD, PhD
Courtney Glavin, AuD
Andrea Green, AuD
Ashley Grillis, AuD
Ashley Hughes, AuD
Sara Jagger, AuD, PhD(c)
Ashley Kaufman, AuD
Jennifer Martin, AuD
Virginia Milne, AuD
Maria Pomponio, AuD
Kyle Shepard, LCDR
Kaitlin Thoden, AuD

"The 2018 JFLAC gave me the experience and knowledge I needed to take my involvement with the Academy to the next level and the confidence to expand my participation in many other professional activities."
Lori Zitelli, AuD
JFLAC Class of 2018
"If you are eligible for JFLAC, take a page from Nike and "Just do it"! You will develop a network of peers from different settings who can support you. Those peers can infuse a level of excitement about the profession that after practicing for many years can start to wane."
Jennifer Phelan, AuD, PASC
JFLAC Class of 2018
Who Is Eligible to Attend?
While this opportunity is usually available only to Academy members with 6–15 years of experience as an audiologist, the Academy is extending this eligibility for an additional four years since the 2020 event was postponed (Academy members with 6-19 years of experience as an audiologist) for the 2022 program. This will ensure all currently eligible audiologists will have the opportunity to reapply in 2022.
Applications for JFLAC 2022 are no longer being accepted. For more information about future conferences, contact Rachael Sifuentes.
What Is Required to Apply?
Applicants must be a current member of the American Academy of Audiology and have 6-19 years of experience as an audiologist (not including externship). A fully completed application must be submitted by the application deadline, May 13, 2022. Along with the application submission, applicants are asked to submit one (1) Letter of Recommendation (LOR) in .doc or .docx format. In an effort to present a more objective, fair, and balanced application review process, we ask that the writers of recommendation letters refrain from using identifying information such as name, geographic settings, positions, and titles as much as possible.
JFLAC has proven successful.
JFLAC has been highly successful, with more than 95 percent of the attendees taking on leadership roles in the Academy and other audiology organizations. JFLAC graduates have served as Academy committee chairs, council chairs, members of the Board of Directors of Academy partner organizations, and elected to serve on the Academy Board of Directors.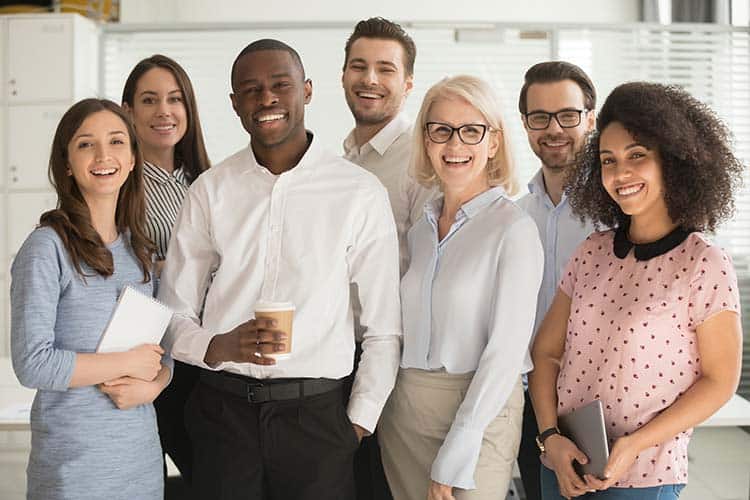 Where Are JFLAC Graduates Now?
The Leadership Development Committee caught up with past graduates of JFLAC to answer the age-old question: where are they now? Find out what past graduates have been up to and how their experiences from the conference put them on a path of leadership.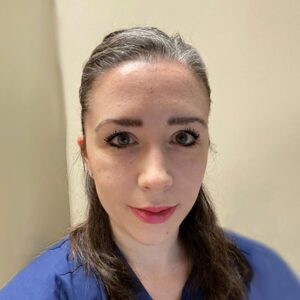 "I left the 2018 JFLAC meeting with knowledge and resources to strengthen my leadership skills, a clearer understanding of how the Academy works, a new interest in advocacy, and 11 lifelong friends."
Lori Zitelli, AuD
JFLAC Class of 2018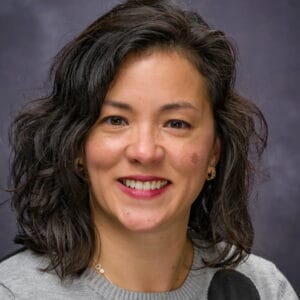 "The opportunity to participate in JFLAC was life-changing for me…literally! I met a group of motivated professionals that I can go to for advice or support. These connections even opened doors and a new opportunity came my way about a year and a half after attending JFLAC. "
Jennifer Phelan, AuD, PASC
JFLAC Class of 2018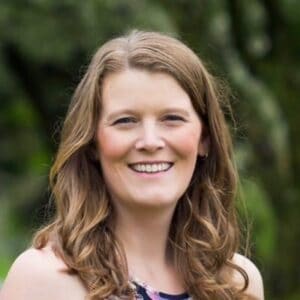 "JFLAC was probably one of the biggest catalysts of my career to this point. I left JFLAC with a renewed excitement about taking on a leadership role and an active role in our organizations."
Kate Marchelletta, AuD
JFLAC Class of 2016
"JFLAC instilled the belief in me that all audiologists have the ability, and hopefully the dedication, to make a difference for the Academy. By serving as a volunteer on a committee, heading a task force, or even running for board, all audiologists have the opportunity bring a unique perspective that can be shared among colleagues."
David Jedlicka, AuD
JFLAC Class of 2016
Conference History
Recognizing the need to develop future leaders of the profession of audiology, Academy leadership launched the Future Leaders of Audiology Conference (FLAC) in September 2008. The conference has been held biennially since that time and was renamed in 2012 to honor the leadership of one of the Academy's founders and its first president, Dr. James Jerger.