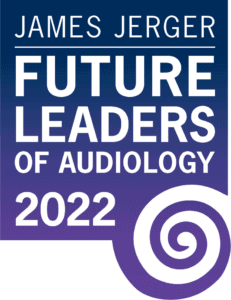 Sponsored by the Oticon Foundation
Thursday, September 15-Saturday, September 17, 2022
Please Note: While this opportunity is usually available only to Academy members with 6–15 years of experience as an audiologist, the Academy is extending this eligibility for an additional four years since the 2020 event was postponed (Academy members with 6-19 years of experience as an audiologist) for the 2022 program. This will ensure all currently eligible audiologists will have the opportunity to reapply in 2022.
We will share more information about the next application cycle for 2022 later in the fall. For more information, please contact Rachael Sifuentes.
About the Conference
Recognizing the need to develop future leaders of the profession of audiology, Academy leadership launched the Future Leaders of Audiology Conference (FLAC) in September 2008. The conference has been held biennially since that time and was renamed in 2012 to honor the leadership of one of the Academy's founders and its first president, Dr. James Jerger.
JFLAC has been highly successful, with more than 95 percent of the attendees taking on leadership roles in the Academy and other audiology organizations. JFLAC graduates have served as Academy committee chairs, council chairs, members of the Board of Directors of Academy partner organizations, and elected to serve on the Academy Board of Directors.
JFLAC is made possible by a generous grant from the Oticon Foundation.
Where Are They Now? JFLAC Graduates
The Leadership Development Committee caught up with past graduates of JFLAC to answer the age-old question: where are they now? Find out what past graduates have been up to and how their experiences from the conference put them on a path of leadership.
JFLAC Graduates
See who is a current and future leader of the audiology profession!
Past Conferences
Read more about past Future Leader conferences, what activities and projects the different classes completed, and the wisdom imparted.