By Linda J. Lombardino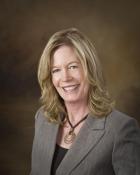 Patricia (Pat) B. Kricos, PhD, 71, from Sarasota, Florida, passed away on July 5, 2019. Pat was a nationally and internationally respected scholar and educational leader, who was loved by all who knew her, particularly her colleagues and students. She served on the Board of Directors of the American Academy of Audiology from 2007–2012 and was its president from 2010–2011. She also served as editor of the Journal of the Academy of Rehabilitative Audiology from 1993–1998 and the president of the Academy of Rehabilitative Audiology from 2008–2009. A main goal of her involvement in audiologic societies at the national level focused on ensuring academic and clinical consistency to the many doctorate  programs in audiology that were being developed in the late 1990s. Throughout her career, she published and presented widely on audiologic rehabilitation for children and adults, with particular emphasis on adult hearing loss and professional issues in audiology education.
After graduating from The Ohio State University, Pat began her career as an audiologist in the Sarasota County Public School System, followed in 1976 by a faculty position at the University of Akron, Department of Speech Pathology and Audiology. In 1981, she moved to the University of Florida (UF), Department of Communication Sciences and Disorders, from which she retired as an emeritus professor in 2012. While at UF, Pat led the development of the doctor of audiology degree (AuD), which she directed from 1999–2003, and which was among the first AuD programs in the United States. She then worked with her colleagues at UF to launch one of the first distance-learning AuD programs in the country. Pat was an exceptional leader with incredible interpersonal skills and an extraordinary ability to get people to work together. We owe her our gratitude for her vision and tireless efforts on behalf of the profession.
As well as being the consummate academic and exceptional researcher and administrator, she was a widely admired and valued friend to those of us in the profession. Possessing an exceptional humor and a warm and gracious personality, she will be remembered as a treasured friend and colleague by all who knew her. We have lost her wisdom but gained from her influence through many students and friends. Her influence lives on.
Linda J. Lombardino, PhD, Professor of Speech-Language Pathology and Special Education, School of Special Education, School Psychology, & Early Childhood Studies, University of Florida.

"Huh?" is used in at least 31 languages around the world! A version of the word can be found in nearly every language on Earth (Dingemanse et al, 2013). This research concluded that all languages studied included a word similar, in both sound and function, to the English "huh?" Regardless of language, the word is…