As the JAAA editors along with our editorial team, we are proud to announce new Fast Track content for JAAA, as of October 7, 2019. We are working diligently to publish ahead of print. We strive for a two-month turnaround on articles from acceptance to digital publication. Plan to see more of these announcements about content updates each month.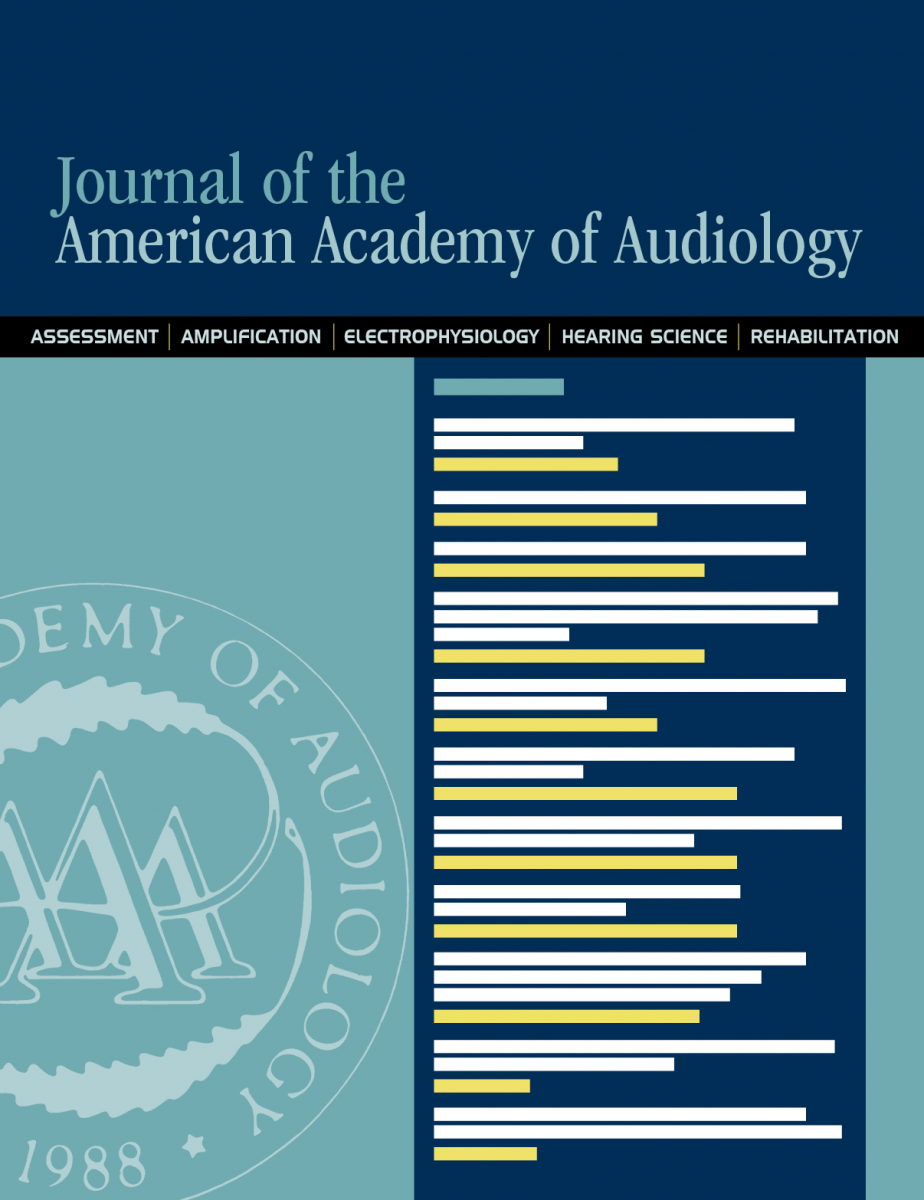 Spatial Release from Masking Using Clinical Corpora: Sentence Recognition in a Colocated or Spatially Separated Speech Masker
Authors: Grant King, Nicole E. Corbin, Lori J. Leibold, Emily Buss
An Integrative Evaluation of the Efficacy of a Directional Microphone and Noise Reduction Algorithm under Realistic Signal-to-Noise Ratios
Authors: Francis Kuk, Christopher Slugocki, Petri Korhonen
Effects of Secondhand Smoke Exposure and Noise Exposure on Tinnitus Occurrence in College Students and Adolescents
Authors: Laurel Elise Money, Ishara Ramkissoon
Acute Vertigo in a Patient with Long-Term Organic Solvent Exposure: Importance of a Comprehensive Audio-Vestibular Test Battery
Authors: Maxime Maheu, François Champoux, Adrian Fuente
Log in through the here on the Academy site and click on "Fast Track" tab to see these latest article additions.
Gary Jacobson, PhD, is the editor-in-chief of the Journal of the American Academy of Audiology. Devin McCaslin, PhD, is the deputy editor-in-chief of the Journal of the American Academy of Audiology.

If you have a dog or cat, you've probably seen their ears moving toward an interesting or startling sound. For professional equestrians, watching the ears of their horse allows them to gauge their shifting attention. Humans still have these same muscles, and even more interesting is their relationship to our brain and how we pay attention. …