By Emily Jo Venskytis, AuD, ABA-Certified
Patient-centered care is a common phrase in the current health-care market. Described briefly, patient-centered care highlights the importance of considering the patient's desired health outcomes and social and emotional needs in addition to clinical treatment of the patient. This approach treats the patient as a partner in their medical decision-making and encourages a broader assessment of the patient, rather than an evaluation and treatment of individual diagnoses. One effective way to integrate patient-centered care is to evaluate and treat the patient as part of a multidisciplinary team (MDT) (Cordis Bright, 2018, Durand and Fleury, 2021).
According to Taberna et al (2020), "The core function of a multidisciplinary team is to bring together a group of health-care professionals from different fields in order to determine patients' treatment plan." A well-functioning multidisciplinary team theoretically allows for collaborative treatment with improved outcomes, improved access to expert providers, enhanced patient satisfaction, more efficient use of resources, and has even been shown to reduce provider burnout (Gorbenko et al, 2019; Iliffe, 2008).
Current research indicates that even primary care practices would benefit from a multidisciplinary care model to better address patient-centered care and improve "quality and efficiency" or current patient care (Leach et al, 2017). Audiologists can be a crucial part of a MDT, whether the audiologist is part of a hospital system, school, ENT office, or private practice.
A recent survey of 159 audiologists indicated that 100 percent of surveyed audiologists felt they should be included on multidisciplinary teams, but <50 percent of those were currently participating on a team (Landsman, 2020). Landsman indicated opportunities for audiologists to become involved in teams for patients with Autism Spectrum Disorder, Down Syndrome, Fetal Alcohol Spectrum Disorder, or patients who require long term care as an adult or in the neonatal intensive care unit, for all of which the respondents felt they were being underutilized. Other examples of opportunities to be involved in team care as an audiologist would be in schools, on cleft-craniofacial teams, or for management of patients with certain cancer diagnoses.
One of the barriers to effective participation on a MDT is the variety of team structure and execution (Iliffe, 2008). Some teams meet weekly or monthly for care conferences, while other teams do not have formal meeting times. Teams also have a variety of professionals as the 'lead,' and one team may have a coordinating provider while others rely solely on individual contributions. This can make navigating joining a team stressful and challenging for the audiologist; however, the results for both the patient and the audiologist typically outweigh the costs.
Team participation allows for important connections between the health-care providers that improve overall patient care as well as create awareness about the importance of hearing health care. Audiologists as part of a team can educate the team regarding the patient's communication needs, changes in their communication function as part of a treatment, and participation in conversations regarding collaborative solutions.
Some advice for participating in multidisciplinary teams has been provided by the American Association for Respiratory Care (2021). These professionals strongly encourage active listening, consistent and open communication, and availability. They advise being prepared with knowledge about the patient during communication with other professionals to show that you are patient-centered, while being respectful of the professionals' time. Another recommendation for being a respected team member is by ensuring your involvement on the team is known. This includes showing up for meetings, going to patient rounding, being accessible to professionals, and providing timely intervention when appropriate.
Audiologists can advocate for involvement on MDTs by interacting with their referring providers in a respectful and informative manner. Building working relationships with these providers allows for conversations regarding best practices for patient care and can open doors for opportunities to join care teams. It is probable that audiologists are seeing and treating many patients that are already being evaluated by MDTs, and therefore audiologists may be able to capitalize on opportunities to be part of the conversation on the team by using their connections and inquiring regarding team participation.
Need help reaching out to other healthcare providers? Check out the Academy's Reaching Healthcare Providers web page for practical tips and resources.
References
American Association for Respiratory Care. (2021) This is How to Fit in on a Multidisciplinary Team at Work. Professional Development. www.aarc.org/careers/career-advice/professional-development/multidisciplinary-team. Accessed September 10, 2021.
Cordis Bright. (2018). What are the key factors for successful multidisciplinary team working? Integrated health and social care evidence reviews. www.cordisbright.co.uk/admin/resources/05-hsc-evidence-reviews-multidisciplinary-team-working.pdf. Accessed September 10, 2021.
Durand F, Fleury MJ (2021) A multilevel study of patient-centered care perceptions in mental health teams. BMC Health Serv Res 21:44. https://doi.org/10.1186/s12913-020-06054-z. Accessed September 10, 2021.
Gorbenko K, Mendelev E, Keefer L. (2020) Can multidisciplinary team meetings reduce burnout? J Eval Clin Pract26: 863– 865. https://doi.org/10.1111/jep.13234. Accessed September 10, 2021.
Iliffe S. (2008) Myths and realities in multidisciplinary team-working. London J Prim Care. 1(2):100–102. https://doi.org/10.1080/17571472.2008.11493220. Accessed September 10, 2021.
Landsman J. (2020) "Survey of Audiologists' Role on Interprofessional Teams" IdeaFest. 156. https://red.library.usd.edu/idea/156. Accessed September 10, 2021.
Leach B, Morgan P, Strand de Oliveira J, Hull S, Østbye T, Everett C. (2017) Primary care multidisciplinary teams in practice: a qualitative study. BMC Family Practice18(1):115. https://doi.org/10.1186/s12875-017-0701-6. Accessed September 10, 2021.
Taberna M, Gil Moncayo F, Jané-Salas E, Antonio M, Arribas L, Vilajosana E, Peralvez Torres E, Mesía R. (2020) The Multidisciplinary Team (MDT) Approach and Quality of Care. Front Oncol10:85. https://doi.org/10.3389/fonc.2020.00085. Accessed September 10, 2021.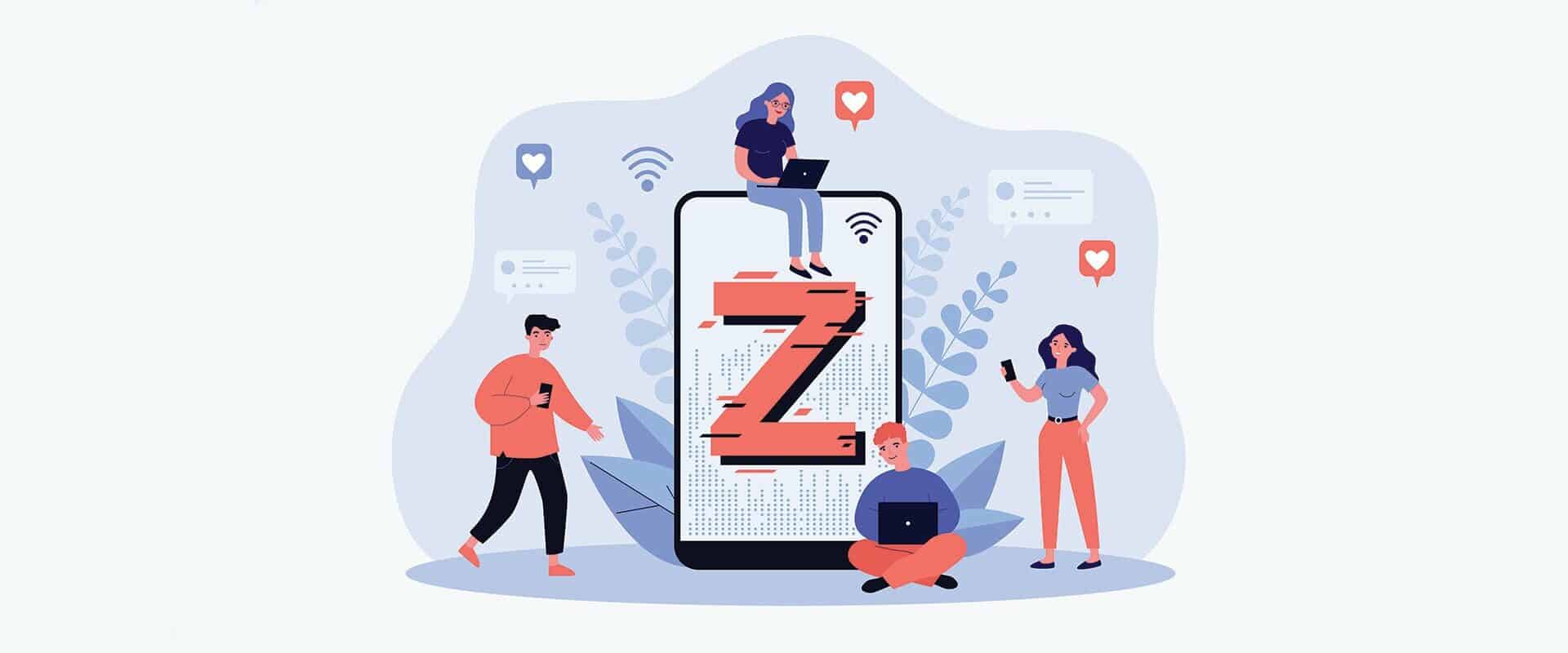 By Melanie Lutz Generation Z (Gen Z) is an epithet given to those born between the late 1990s and 2010s. This distinctive cohort was born into a world of modern technology and globalization, which consequentially shaped the type of consumers and coworkers they have become. Understanding the idiosyncrasies of Gen Z, from their patient needs…