This article is a part of the November/December 2020, Volume 32, Number 6,  Audiology Today issue.
In spring 2020, the Academy's Research Initiatives Committee launched the new Music and Hearing Research Grant Program. Funded by the American Academy of Audiology Foundation (AAAF) through the generous sponsorship support of Dr. Michael Santucci, this program supports research that will expand the body of knowledge to shape best practices in this area of audiology practice.
In addition to $10,000 in funding, each grant award in the inaugural cycle includes the opportunity for each grantee to receive mentoring from Dr. Santucci. While he has dedicated his career to protecting the hearing of musicians through his own research and development work, Dr. Santucci has also continued to promote best practices in audiology. He recently led the Academy task force that prepared the newly released clinical consensus document, Audiological Services for Musicians and Music Industry Personnel.
AAAF chair Dr. Helena Solodar has confirmed a commitment to a next cycle of the grant program.
The AAAF is very enthusiastic with the program inauguration and plans for a second cycle in 2021. We look forward to working with Dr. Santucci to garner long-term support for this needed research.

—Helena Solodar, PhD | AAAF Chair
A second request for applications will be released in spring 2021, with a July submission deadline. Peer review of the grant applications includes members of the committee, as well as guest reviewers with relevant research experience.
Grantees
The first two recipients of the Music and Hearing Research Grant are Erika Skoe, PhD, of the University of Connecticut and Alex Meibos, AuD, PhD, of the University of Akron. Through a competitive process modeled after the Academy's other research grant program (also funded by the AAAF), the proposed studies by these investigators received the highest scoring for their potential to be impactful to the field of audiology and to musicians.
---
FUNDED STUDY: The Auditory Benefits and Hazards of Being a Musician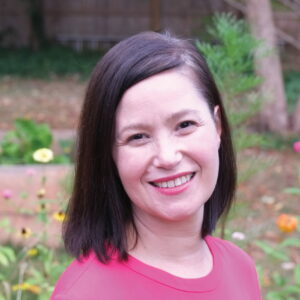 PRIMARY INVESTIGATOR:
Erika Skoe, PhD
Associate Professor | University of Connecticut
College musicians are routinely exposed to sound levels that place them at risk for noise-induced hearing loss. Although the risks of noise exposure from music are well-known, studies of musicians rarely consider how hearing risks are increased due to unsafe levels from activities outside of music. The investigator's recent work using body-worn dosimeters showed that unsafe levels of noise exposure are not limited to musical environments.
This work also showed that, even before hearing thresholds are compromised, increased exposure to noise can undermine some of the auditory benefits of musicianship (better hearing in noise and stronger efferent regulation of cochlear gain). The primary objectives of the current study are to characterize noise exposure doses from both music and non-music sources across different musician subgroups (grouped based on instrument class, major, ensemble type, and number) and examine the degree to which noise exposure undermines benefits of musical training on speech perception in noise in these groups.
---
FUNDED STUDY: Facilitating and Measuring the Output and Isolation of In-Ear Monitors in Audiology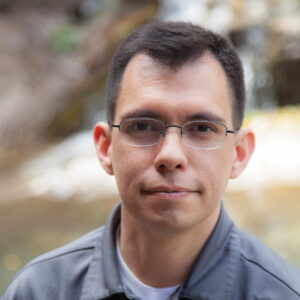 PRIMARY INVESTIGATOR:
Alex Meibos, AuD, PhD
Assistant Professor | The University of Akron
The purpose of this project is to investigate current knowledge and perceptions of audiologists regarding their role in facilitating in-ear monitor (IEM) systems to music industry workers and to measure the output and on-ear isolation of industry-leading custom-fit in-ear monitor devices, using conventional strategies available to clinical audiologists in most settings.
For many music industry workers, the use of IEM systems has become a popular means to help reduce cartage and storage of loudspeaker systems, while also reducing the high levels of sound produced on performance stages.
Effective and proper use of these systems can additionally lead to optimal music listening experiences for performers, audio engineers, and audience members alike, whereas the improper use may increase a music worker's risk of music-induced hearing injury.
Audiologists are in an ideal position to address the risks with IEM use in the music industry since they are often consulted by music workers for custom IEMs. The proposed research is designed to help explore evidence-based strategies to prevent hearing injuries in music industry workers who use custom-fit IEMs.