It is an honor and a privilege to begin my term as president of the American Academy of Audiology. The road to this destination was long; however, it is worth taking this journey. Few get selected to lead an organization and, therefore, I want to thank the membership for giving me this opportunity. The chance to lead the organization bestowed by the member comes with the responsibility to care for member needs.
Per those member needs and reflecting on our mission, the Academy delivers value in three strategic areas: ensuring the ability to practice, ensuring the future of the profession, and ensuring the future of the Academy. Our current priorities focus on key objectives that will help us drive the profession and Academy forward. Here is a deep dive into a few of those areas.
Advocate
At present, the Academy is working hard on legislative issues with the United States Congress—notably the passage of The Medicare Audiology Access Improvement Act of 2023. Together, the Academy, the Academy of Doctors of Audiology (ADA), and the American Speech-Language-Hearing Association (ASHA) sought a reintroduction of the bill to achieve full direct access to audiologists, reclassification of audiologists as practitioners, and coverage of audiology treatment services, under Medicare. This is an important bill to audiologists, and we need our members to engage. Please get in touch with your legislators to support the bill.
Increase Member Engagement and Participation
During this year, my focus will be on membership engagement and participation. Being a member is being part of an organization that helps shape the profession…you, are pivotal in bolstering the Academy's voice in legislative areas and evaluation for appropriate coding and reimbursement, shaping and developing evidence-based guidance for best practices, and building an inclusive and diverse community of audiologists.
Student audiologists and new professionals alike can find a home within the Academy. We are continuing to foster early-career audiologists as future leaders and are finding ways to better enhance their experience with the Academy. By adding student representatives and new professionals into our volunteer structure, they are not only learning and growing but they are bringing new perspectives and insights to help shape how we implement our strategic priorities.
We are encouraged by this path forward and appreciate your continued support and participation—as you are critical to the growth of the Academy. Students can easily "Fellow Up" and transition into new professional members and we offer a tiered payment plan through the third year of Fellow membership.
We know all members are not alike and you are part of the Academy for your unique reasons—but we all are part of this community to help promote, support, and shape the profession. We encourage you to make the most of your membership by staying engaged and involved.
Make the Most of Your Membership
Consume and Promote—you can take in, use, and share all the Academy has to offer. As a member, you are afforded access to the Audiology Community (online collaboration and discussion forum), audiology news and Academy website with the latest information and resources, and consumer information.
Create and Serve—take it a step further, and become an author, subject matter expert, writer or presenter. The Academy offers members the opportunity to share your knowledge through presentations at the AAA Annual Conference, authoring articles for Audiology Today and the Journal of the American Academy of Audiology, and through eAudiology web seminars.
Govern and Lead—feeling like you can use your leadership skills to strengthen Academy initiatives, we want to hear more from you. We are currently accepting nominations for the Academy Board of Directors (2024-2025)…these coveted positions can help you grow your network, shape the Academy priorities, and give back to the profession you love so much. Coming soon—the Jerger Future Leaders of Audiology Conference will be held in September 2024. Grooming and shaping future leaders of the Academy is a key to our overall success…applications will be accepted starting in April 2024.
I personally like the phrase "leaders leading leaders," and trying to find the best ways to implement mentoring, growth opportunities, and applications for and sharing of knowledge in all facets of Academy activities and the betterment of the profession as a whole.
The board members are eager to help all members to become leaders. Feel free to contact the board of directors or very helpful staff members. We need you, "the members," to advocate for other audiologists who are not members to join and grow the profession of audiology.
Please watch for my messages every other month in this Audiology Weekly enewsletter and in each issue of Audiology Today magazine.
Let me wish you all continued success in your professional life as an audiologist.
Bopanna Ballachanda, PhD
President of the American Academy of Audiology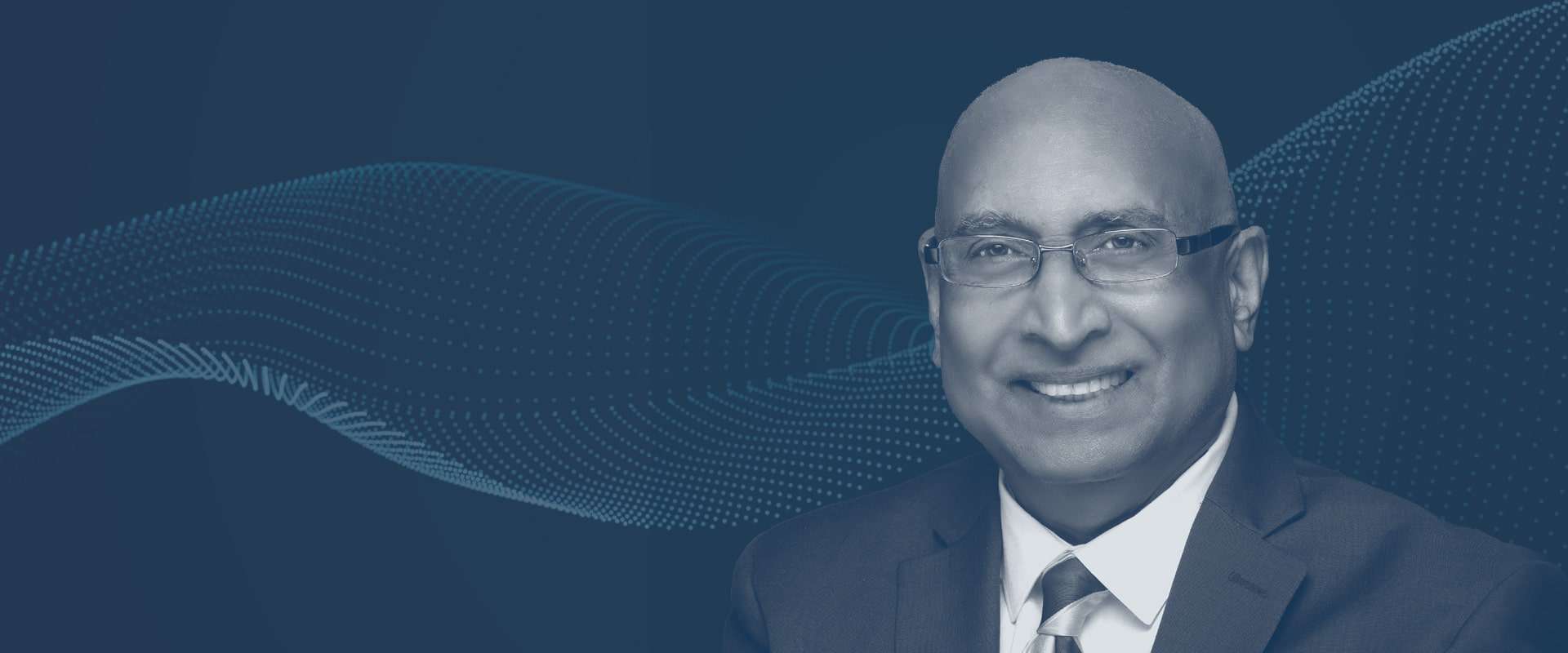 I first became an entrepreneur in 2005, when I started my audiology practice. I made my own hours, determined my success, and avoided answering to the boss. But as a one-person practice, I needed more potential to grow. Being on your own may sound fun, interesting, or exciting, but a one-person business can only grow so much….