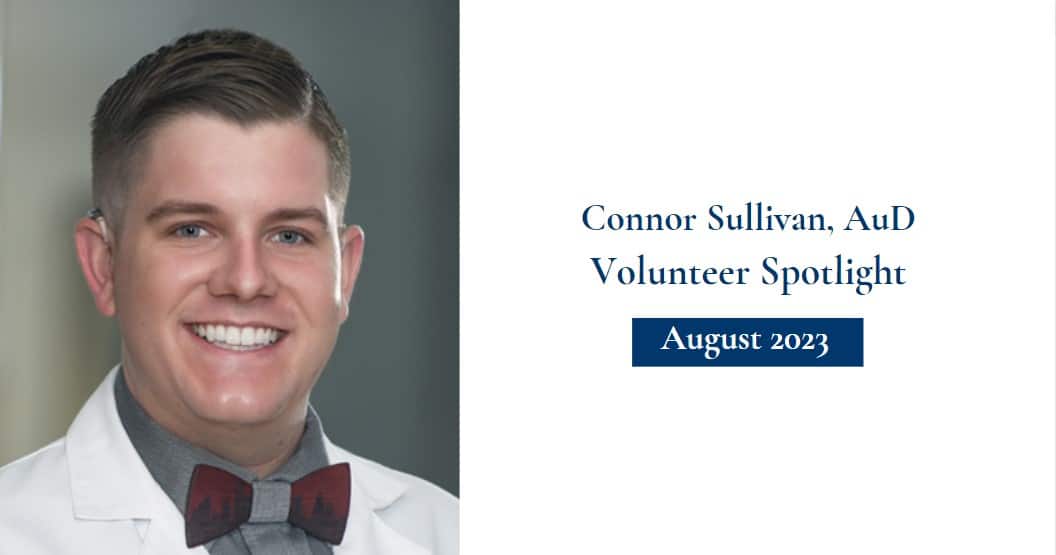 Connor Sullivan, AuD is a member of the Coding and Reimbursement Committee.
---
What is your background in audiology?
I graduated from the University of Oklahoma Health Sciences Center. From my first year of undergraduate schooling, I knew I wanted to work with cochlear implants and help treat the "challenging cases" in audiology. I met my wife, who is also an audiologist, in graduate school and we moved from Oklahoma to Houston where I started my career at Baylor College of Medicine. While at Baylor College of Medicine garnered tons of experience working in a busy otolaryngology practice.
I recently relocated back to Oklahoma, where my wife and I are both from, to work at Indian Health Services. Working in the federal healthcare system is a completely different game, with its own rules, however it is really fulfilling getting to help those patients!
Why do you volunteer with the Academy?
I volunteer with the Academy to stay relevant and current in best-practices within audiology. I find one of my best sources in keeping current with best-practices is through my participation in volunteering with the Academy.
I also really enjoy getting to conference with other professionals throughout the country to get their input on how they would tackle the common problems we all face. Audiologists work in an extremely fast-paced industry and if we are not constantly modernizing, our knowledge quickly becomes dated.
What is one thing that you can say volunteering has done for you and your personal success as an audiologist?
I volunteer in Coding and Reimbursement services and my volunteerism in this section of the Academy has significantly increased my understanding of how hospitals, employers, and insurance companies value audiologists as they fit in the healthcare landscape. As audiologists, if we do not find a way to cohesively value and represent ourselves to these groups, somebody else will do it for us.
When you were a kid, what did you want to be when you grew up?
As a kid, I had absolutely no desire to be an audiologist. My first major in college was actually in theater. I have Enlarged Vestibular Aqueduct Syndrome (EVA), and it was not until I received my own cochlear implant at 19 years of age that I became interested in being an audiologist. My audiologist at the time is a leader in the field, and once I received my cochlear implant I knew that I wanted to help patients like he has.
What is the first thing you bought with your own money?
A celebratory cruise before staring our first audiologist jobs! And we continue to cruise any moment we can go! Every time we go, people are always asking us about my cochlear implant and inevitably find out my wife and I are audiologists. People love to discuss their hearing on a cruise ship. I'm still trying to figure out a way to open up an audiology clinic on a cruise ship!

What is your background in audiology? When I startedlege, I was a linguistics major who thought I wanted to get a PhD. After a semester of modifying vowel formants, I swore off research as something I could NEVER do for my whole life and decided that speech-language pathology felt like a more applied use of…