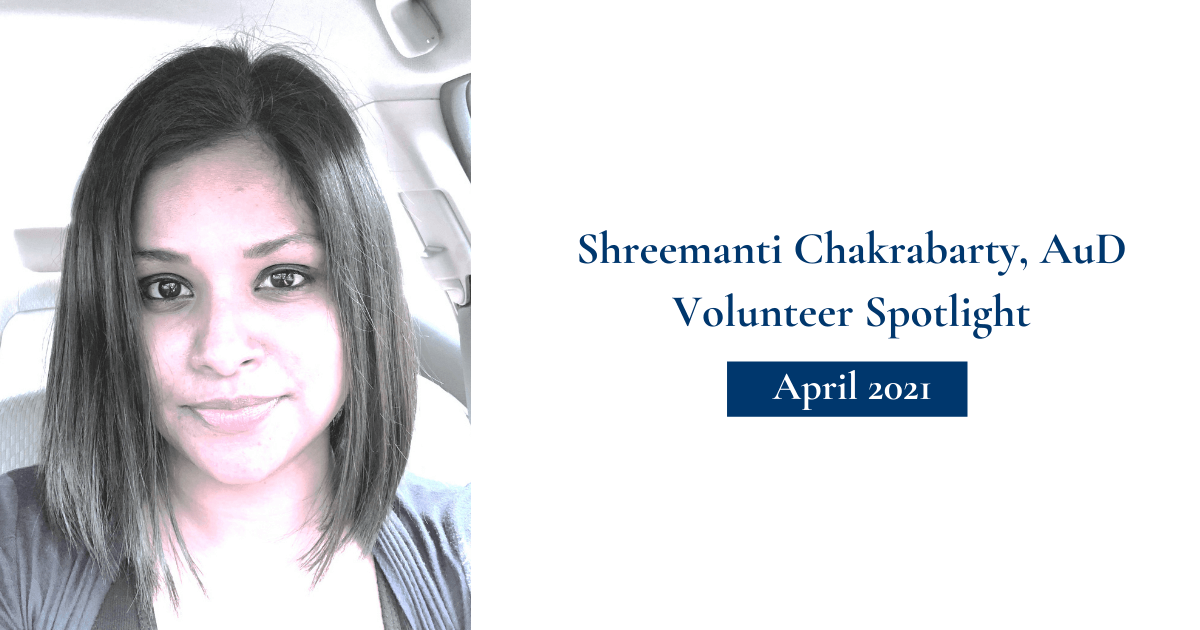 ---
What is your background in audiology?
My background in audiology includes working as a clinical and dispensing audiologist in hospitals, ENT offices, and private practices. I have a passion for public speaking and research as well.
Why do you volunteer with the Academy?
The only way we can support our profession and gain autonomy as audiologists is to support and help the Academy to create awareness about audiology. It also helps to understand how much the Academy is contributing to the profession. In addition, as volunteers, you get to meet and interact with both local and national audiology peers who end up becoming good friends!
Are you superstitious? Or do you have any rituals for positive outcomes? 
I don't consider myself superstitious, I believe in hard work and perseverance that helps achieve positive outcomes.
If you suddenly developed a remarkable talent or skill, what would you want it to be? 
I would love the ability to be more creative.
Is there anyone you never had the chance to thank properly (even for a random act of kindness), what would you say to them now?
I have experienced random acts of kindness on many occasions. I would like to thank them all and I appreciate their acts from the bottom of my heart. Kindness makes this world a better place!
Get Involved
Learn more about how you can volunteer and apply for open positions here.

What is your background in audiology? When I startedlege, I was a linguistics major who thought I wanted to get a PhD. After a semester of modifying vowel formants, I swore off research as something I could NEVER do for my whole life and decided that speech-language pathology felt like a more applied use of…