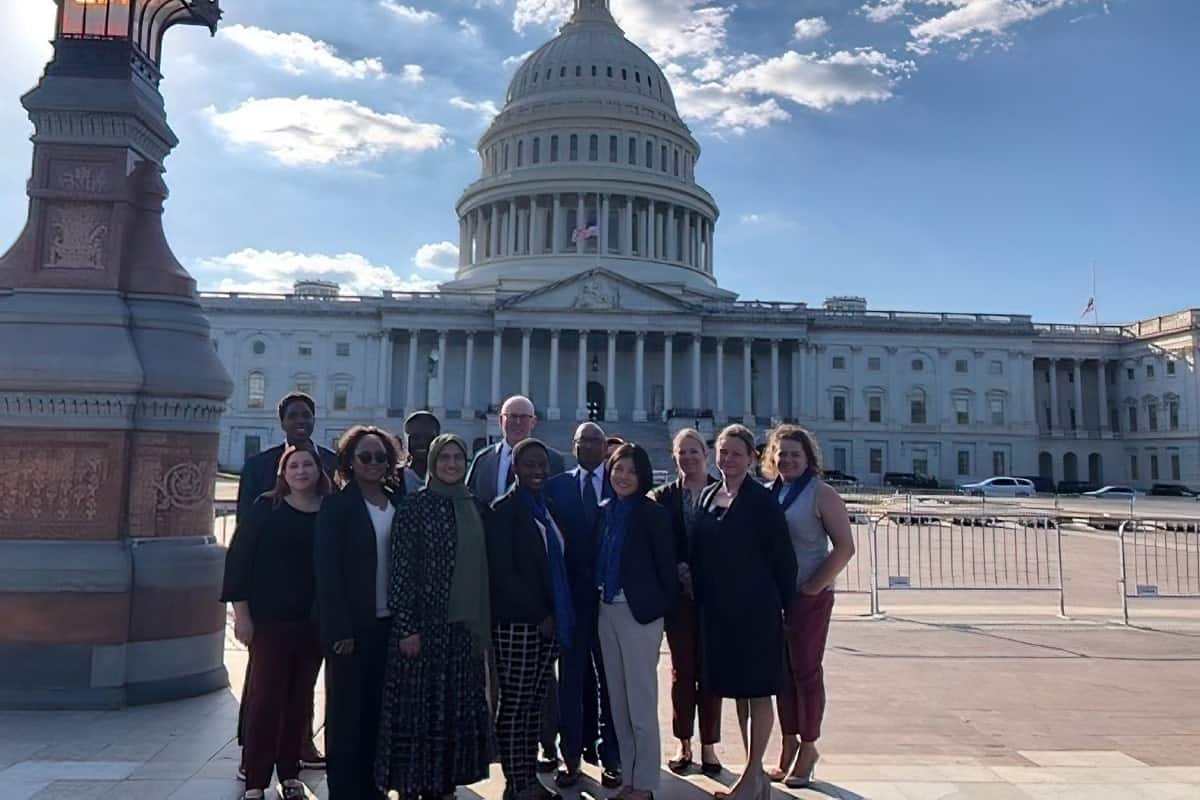 Academy Board President, Bopanna Ballachanda, PhD, and the rest of the Academy Board of Directors spent the day on October 3, 2023, on Capitol Hill meeting with their elected officials to advocate for the Medicare Audiology Access Improvement Act.
This legislation would modernize Medicare treatment of audiologists and audiology services. Specifically, the legislation would completely remove the physician referral requirement, reclassify audiologists from "suppliers' to "practitioners," and allow audiologists to provide treatments services. In addition, this legislation would also add audiologists as "practitioners" to Federally Qualified Health Centers (FQHCs) and Rural Health Clinics (RHCs).
To date, this legislation has been introduced in the Senate (S.2377) by Senators Elizabeth Warren (D-MA), Chuck Grassley (R-IA) and Rand Paul (K-KY. The legislation also is co-sponsored by Senators Jeanne Shaheen (D-NH), Sherrod Brown (D-OH), Kyrsten Sinema (I-AZ), Roger Wicker (R-MS), Peter Welch (D-VT), and Angus King (I-ME). Companion legislation is slated to be introduced in the House by Representatives Gus Bilirakis (R-FL), and Matt Cartwright (D-PA).

A growing body of evidence demonstrates the connection between health outcomes to income, education, nutrition, housing, environmental exposures, and other social circumstances. Similarly, studies have shown that interventions addressing SDOH can improve health outcomes and reduce health care costs. In response, the Biden-Harris Administration has released a playbook outlining new or strengthened initiatives that agencies…