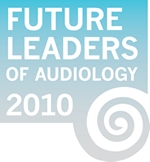 FLAC 2010 took place from September 30 to October 2 at the Reston, VA, office of the American Academy of Audiology. Twelve midcareer audiologists were selected by the FLAC Program Committee using a peer-review process. Attendees arrived the afternoon of Thursday, September 30, and went to work right away.
After a welcome by the Program Committee chair Carmen Brewer, they received a presentation from immediate past president Kris English on "A Day in the Life of the Academy President." President-elect Therese Walden then introduced the leadership project the participants would be completing during the conference.
On Friday, October 1, attendees heard the following presentations from past presidents:
 
Brad Stach, "The Academy Movement"
Gail Whitelaw, "Leadership Theories"
Lucille Beck, "The Leadership Challenge: What Successful Leaders Do"
Dave Fabry, "Thinking Strategically and Asking the Right Questions"
After lunch, the above speakers, along with Kris English, formed a panel for a discussion on "Hot Topics—Just How HOT Are They?" Lastly, the A4 (which includes the Student Academy of Audiology [SAA], Academy Foundation [AAAF], American Board of Audiology [ABA], and Accreditation Commission for Audiology Education [ACAE]) gave an overview of their initiatives.

The participants then traveled to Washington, DC, to visit the Academy's Capitol Hill Office, where they learned about the Academy's government relations initiatives. An "Advocacy 101" session was conducted by Melissa Sinden, senior director of government relations, and John Williams of the Federal Group. Also speaking was the chief of staff for Congressman Richard E. Neal.

On Saturday, October 2, Jeffrey Cufaude (Idea Architects) facilitated an engaging conversation on the topics of "Time Management" and "The DiSC Profile: Learning Your Communication Style." Following lunch, the attendees prepared their leadership projects, which were then presented to the entire group. These reports will be summarized and provided to the Academy Board. The last session of the conference included three participants in FLAC 2008 who returned to Reston, at their own expense, to share what the FLAC experience meant to them as well as the ways they've given back to the Academy and the profession over the past two years.

At Saturday evening's closing banquet, each FLAC attendee was presented with a Certificate of Appreciation. The evening concluded with the participants expressing their deep appreciation for the experience and announcing their commitment to make gifts to both the Academy PAC and Foundation.
View the photo gallery for more on FLAC 2010.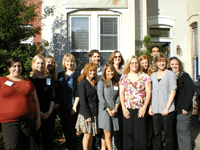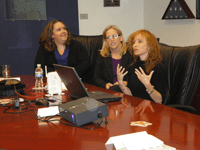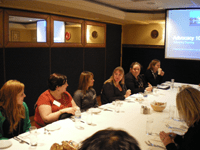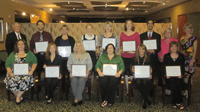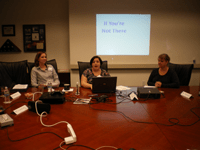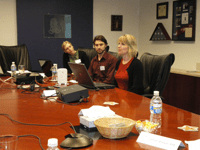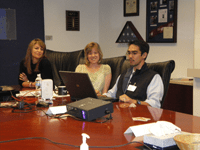 Philanthropic support for FLAC 2010 is provided by the AAAF. The Academy appreciates this generous support.

If you're an employer looking to hire within the audiology profession, HEARCareers is the job board for you. Why HEARCareers? On average, a job posting on HEARCareers earns 600 views per posting, and offers more than 23,000 searchable resumes available to review. Resources HEARCareers offers general advice for employers hiring audiologists, along with employer resources…