As the JAAA editors along with our editorial team, we are proud to announce new Fast Track content for JAAA, as of November 25, 2019. We are working diligently to publish ahead of print. We strive for a two-month turnaround on articles from acceptance to digital publication. Plan to see more of these announcements about content updates each month.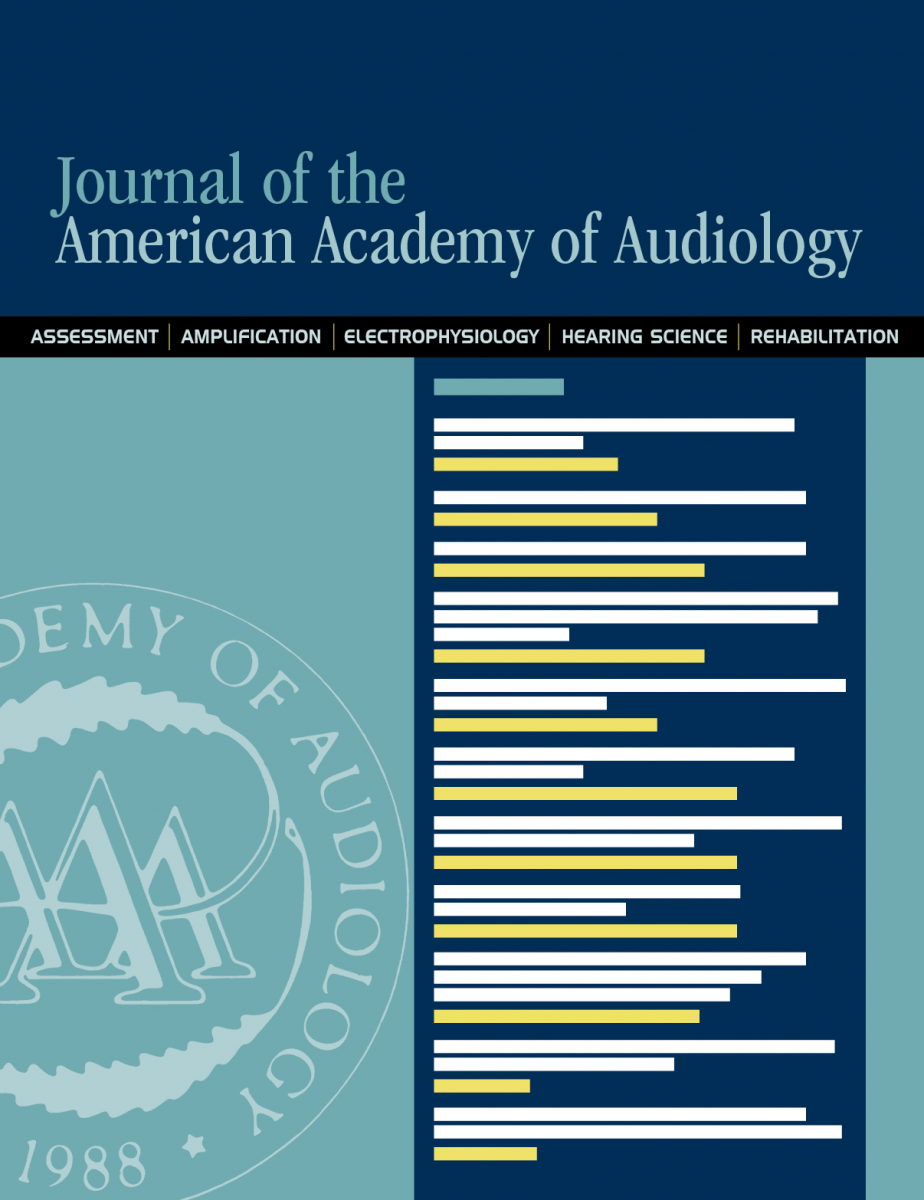 Evaluation of Hearing Aid Manufacturers' Software-Derived Fittings to DSL v5.0 Pediatric Targets
Authors: Paula Folkeard, Marlene Bagatto, Susan Scollie
Effect of Forward Masking on Frequency Following Response as a Function of Age
Authors: Silvana Maria Sobral Griz, Denise Costa Menezes, Leonardo Gleygson Angelo Venancio, Nathalia Holanda da Fonseca, Thaıs Ohanny do Nascimento, Anne Karoline Lima de Araujo, Kelly Cristina Lira de Andrade, Pedro de Lemos Menezes
Acceptable Noise-Level Stability Over a One-Year Period of Time
Authors: Melinda F. Bryan, Susan Gordon-Hickey, Ashton L. Hay, Shelby T. Davis
A Trigeminal Schwannoma Masked by Solely Vestibulocochlear Symptoms
Authors: Lauran K. Evans, Lazaro Peraza, Anthony Zamboni
Benefits in Speech-Recognition in Noise with Remote Wireless Microphones in Group Settings
Author: Linda M. Thibodeau
Log in through the here on the Academy site and click on "Fast Track" tab to see these latest article additions.
Gary Jacobson, PhD, is the editor-in-chief of the Journal of the American Academy of Audiology. Devin McCaslin, PhD, is the deputy editor-in-chief of the Journal of the American Academy of Audiology.

"Huh?" is used in at least 31 languages around the world! A version of the word can be found in nearly every language on Earth (Dingemanse et al, 2013). This research concluded that all languages studied included a word similar, in both sound and function, to the English "huh?" Regardless of language, the word is…